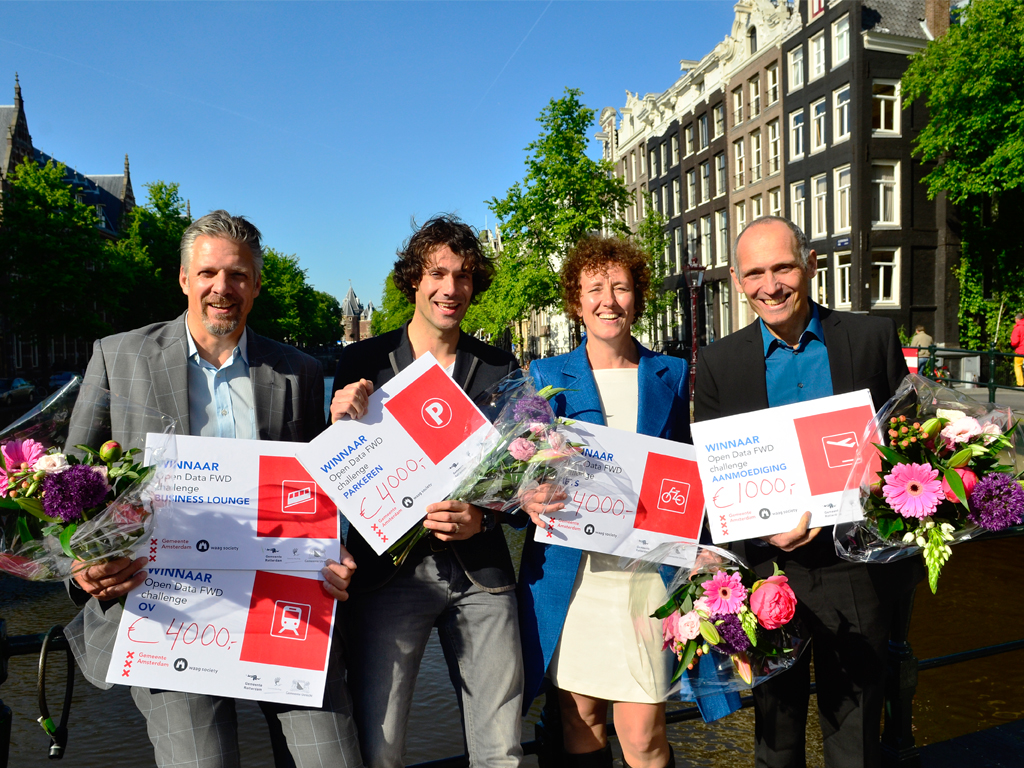 📷 Waag (BY-NC-SA)
During the Open Data FWD Challenge, Department of Infrastructure, Traffic & Transportation (DIVV) and Waag searched for solutions to specific urban issues that use, improve or enrich open data.
The winners
Everyone with a great idea for a digital service or app within the category bike, park and public transport could send in their concept. From over dozens of entries, the following winners emerged:
'Social Charging' by Gertjan Geurts (Parking)
'Fabriceer een fiets' by Leonie van der Voort (Bike)
'GoOV' by Lars Nieuwenhoff (Public Transport)
These initiatives will each be supported with 4,000 euro to realize their applications. The concept with the most business potential will also receive a place at the Amsterdam Business Lounge. There was also one incentive price given to 'Fietsbook' by Joep Bannenberg of 1,000 euro.
About Open Data FWD
Open Data has become an increasingly important theme the last years in the City of Amsterdam, specifically for the DIVV. Open Data FWD consists of a series of events around the subject mobility. On this basis, Waag and DIVV mapped opportunities, needs and requirements of both data owners and developers.