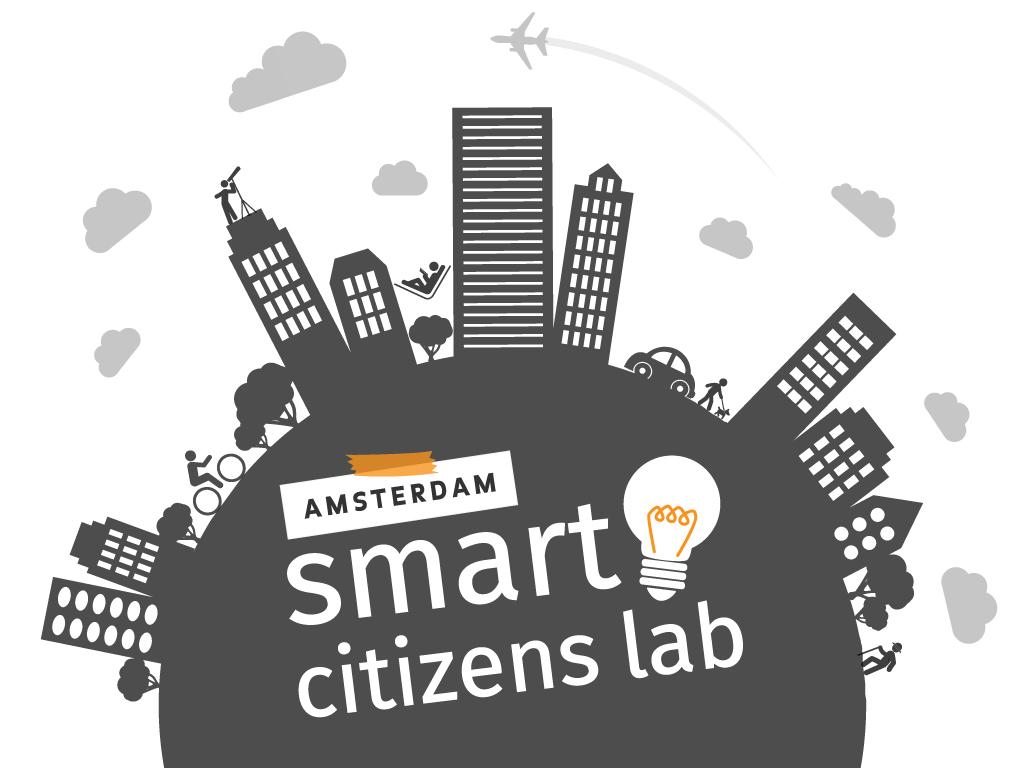 2015-05-13T19:00:00+02:00
2015-05-13T22:15:00+02:00
Amsterdam Smart Citizens Lab #1
This first edition of Amsterdam Smart Citizens Lab will be based entirely on research. What do we know about the city? How do we measure it? And, what relevant skills and talents do we have that we can use from the comfort of our own homes?
What do you know about your environment? 
We'll examine the interests of all our participants, and then immediately get started building sensors (from simple do-it-yourself devices to high-tech sensors). These are the questions we'll be asking: What can we measure? What's the best way to do so? And, perhaps most importantly, how we use the data from these measurements to make Amsterdam a healthier, more beautiful, and more fun place to live?
In the Smart Citizens Lab, we'll explore tools and applications you can use to map the world around you. When is the best time to take a swim in the canals? Which is the "healthiest" route to work. And how much is noise really a nuisance in your neighbourhood?
Everyone can participate!  
There is only one real requirement for participation in the Smart Citizens Lab: that you have an unbridled desire to investigate. The rest is secondary, and technical knowledge is not necessary.
We are specifically looking for a mix of enthusiasts, makers, and techies (you can start at any level). The aim is to unite their visions, skills, and expertise. Sitting at the heart of the city, we also rely on such expertise. 
Program
19:30 to 20:00 Doors Open 
20:00 to 20:15 Introduction
20:15 to 20:45 Meet and Greet
20:45 to 21:15 Matchmaking (grouping by theme)
21:15 to 21:45 Explore tools and tests
21:45 to 22:15 Explanation of Organization, Example Trello & Meetup
22:15 to 22:45 Drinks
Join the movement! 
To register for this event, fill in the form below. Admission is € 7,50 to be paid at the door. 
You can also become a member of the Amsterdam Smart Citizens Community. As a member, you'll have free access to all the meetings, the online collaboration platform, and to all the workshop materials. Upon registration, you will also get an #IAmSmart t-shirt. The membership fee is € 35.
Waag runs the ASCL in conjunction with Gemeente Amsterdam (CTO), HvA, RIVM, SenseMakers, Alterra, AMS, TU Delft, TNO, Amsterdam Economic Board, Fablab Amsterdam, and the Open Wetlab, and internationally with Fablab Barcelona, Microgiants, FutureEverything, Dundee University and others. 
Funding is provided by the Amsterdam CTO Office, the Kunstenplan Amsterdam and the Fund for the Creative Industries.