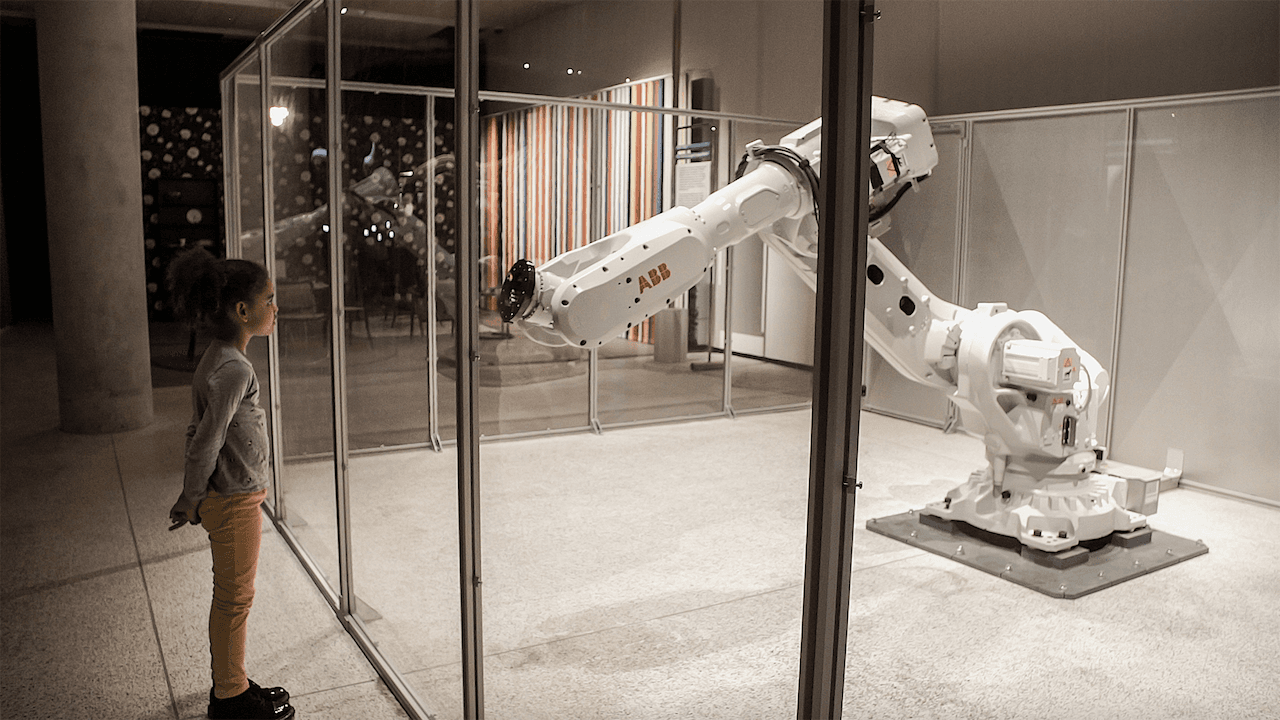 2021-09-08T10:00:00+02:00
2021-09-12T23:59:59+02:00
Ars Electronica 2021: A New Digital Deal
Ars Electronica Festival 2021 is kicking off at September 8! This year's hybrid edition is held simultaneously in the gardens of JKU Campus in Linz, the Linz city center, and remotely at over 120 locations worldwide. From September 8 to 12, fans of media art can indulge themselves with hundreds of online sessions of conferences, talks, concerts, workshops, exhibitions and guided tours.
Ever since its first edition in 1979, Ars Electronica Festival focuses on the interlinkages between art, technology and society. In 2021, the starting point is the quest for A New Digital Deal. Over two decades into the 21st century, the digital world has become an increasingly important part of our lives. Whilst digital technology started out as a tool for daily work and entertainment, it has quickly grown to become a social habitat that provides a home for billions of people. A home that has become controlled by tech giants and an economic elite—threatening our democracy and identity. How can we fix the problems of the digital world? How are we going to deal with new digital technologies that we are constantly being provided with? What will it take to redistribute the cards, and to put things back in balance?
This pressing issue is addressed at Ars Electronica 2021. Waag is participating in a number of events at the festival: below is a short overview of our activities.
STARTS day
On the 9th of September, it is possible to attend many online lectures, presentations and workshops on the topics of collaborative and art-driven innovation developed through STARTS (these involve Science, Technology and the ARTS) projects. Take a look at the full STARTS day programme.
On Friday September 10th, the awards ceremony for both STARTS Prize 2021 and Prix Ars Electronica will take place. Here, the winners will present their works, that are being exhibited during the festival. The awards ceremony will be moderated by Lucas Evers, head of Waag's Make programme and the Open Wetlab.
Kepler's Garden
Robots Are People, Too will provide a sneak preview into an exploration of collaborative robotics within the VOJEXT STARTS project. Our speakers will report live from their labs and show what they are currently working on. Following the live demonstrations, they will discuss insights from the project. Among the speakers is artist Madeline Gannon, who developed Mimus, the curious industrial robot. Viewers will also meet Francesco Rea, who is working as a researcher in robotics brain and cognitive sciences at the Istituto Italiano di Tecnologi. Since 2009, he has promoted the research in the field of humanoid robotics. A glimpse of the state of the art in collaborative robotics will be provided by researchers from the LifeSTech lab at the Universidad Politécnica de Madrid.
This event will take place online on September 9, from 14.30 to 16.00h.
Waag will also participate in Better Factory and Hybrid Forms Lab events. The Better Factory is also one of the STARTS projects that provides opportunities for collaborations between artists, technology providers and manufacturers. This event will take place on the 9th of September as part of the STARTS Day. Hybrid forms lab is an academic art-science laboratory, that facilitates scientists and artists to collaborate on joint research. PL'AI by Špela Petrič and Hypergravity Bio Portal by Christiaan Zwanikken will be on display among others at the Hybrid Forms Lab at Ars Electronica. More information on this subject is to be announced.
The exhibition: 2021 Prix Ars Electronica prize winners
Earlier this year, some of Waag's partnering artists have been awarded with the 2021 Prix Ars Electronica. In the category Artificial Intelligence & Life Art, Adriana Knouf won an Award of Distinction for her project tranxxeno lab. Špela Petrič received an honorary mention for PL'AI. Their works will be on display during the Ars Electronica exhibition.
The event Robots are people, too is organised by Waag (NL) and UPM (ES).