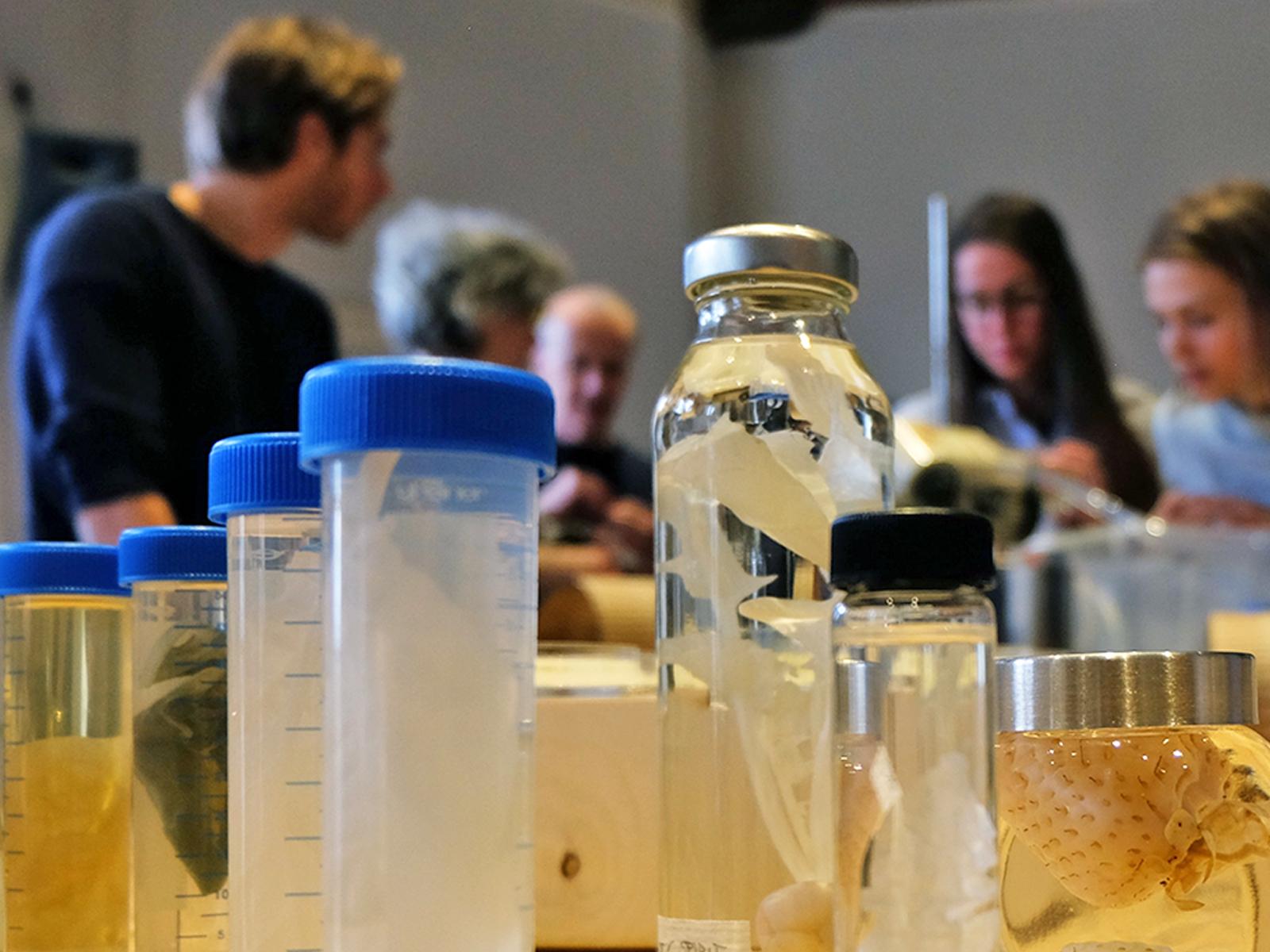 2019-01-28T12:00:00+01:00
2019-01-28T12:00:00+01:00
BioHack Academy #6
Are you interested in biotechnology, but you don't have a background in either biology or technology? Do you like to make things yourself and tinker with technology? Interested in DIYBio but don't know where to start? Or do you consider yourself creative and innovative and want work with biomaterials?
Bio-technological developments follow each other at a rapid pace. Inventions, such as the CRISPR-Cas9 technique that allows genetic manipulation of DNA, can have far-reaching consequences. The simplicity and low costs of many techniques make it possible to apply biotechnology outside laboratories or research institutions and to carry out experiments. In the BioHack Academy the focus is on learning the basics of biotechnology, working with biomaterials and building your own lab equipment.
Learn and grow
The BioHack Academy is a 10-week course. After completing the BioHack Academy you will be able to grow your own fuel, food, filaments, pharmaceuticals, fragrances, fungi and much more funky bio stuff at home. We will teach you how to join the bio revolution and build your own lab equipment using a local makerspace or Fablab.
BioHack Academy students work with microbes, algae, genetics and other forms of biotechnology. During weekly classes, students quickly learn the basics of biotechnology, 3D design, digital fabrication, programming and electronics. Students work with biomaterials varying from bio-pigments to bio-textiles.
Build and share
You will learn the principles behind machines, such as incubators, microscopes and centrifuges, that will enable you to build your own biolab. Along the way you will learn how to operate them and put them to use in your own project. Whether that's a new type of bio ink, bio polymer, bio fuel or other kind of biohack is entirely up to you.
In addition to gathering new knowledge, the BioHack Academy is also about sharing knowledge. All lab equipment manufactured within the BioHack Academy is open-source. This means that everyone is completely free to improve the design, adapt it according to their own preferences and continue experimenting.
Moreover, the BioHack Academy is a truly international course. In the past editions, partner labs from the US, Latin America, Asia, Australia and Europe have followed the course simultaneously via remote video. We expect new partners to join this upcoming edition as well, and grant you the opportunity to collaborate with biohackers from all over the world!