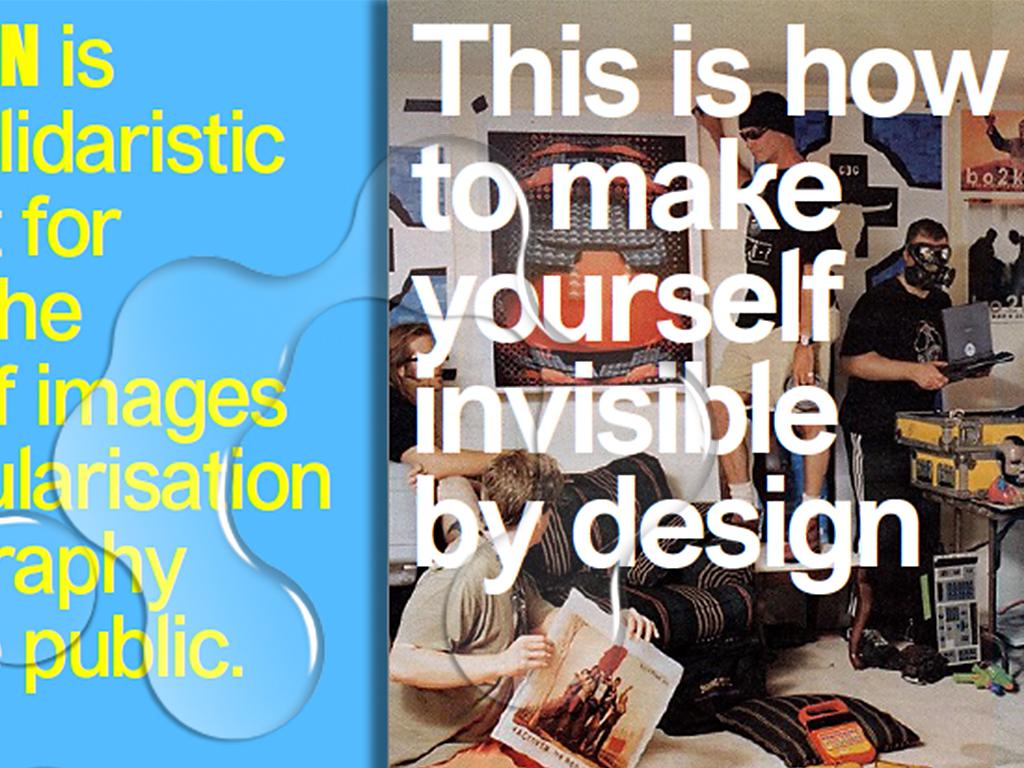 2015-04-16T17:30:00+02:00
2015-04-16T21:00:00+02:00
Crypto Design Salon #3
During the third Crypto Design Salon on the 16th of April, hackers and designers will exchange ideas and work together to find new methods for safeguarding text and images online. Team up for the Crypto Design Mini Challenge!
The evening will be dedicated to crossover. Artists will become acquainted with the world of the hacker, and techies will get to know the visual language of designers. First, we'll mingle together during a short, official program (and later informal) either on an assignment or at the bar. Everyone is invited to a Do It Yourself Dinner. Then, Waag will provide an introduction to cryptography. And MOTI will further outline the framework of the Crypto Design Challenge. In preparation for the real work (deadline May 20, 2015), MOTI will hold a mini design challenge during the evening.
Mini-design challenge
The real question is: how do you transmit a message from point A to B without being intercepted? Whether or not this problem is solved in a technical (hardcore code) or analog way doesn't matter. To get the job done, the solution must be inventive. The message will relate to an open source Doritos recipe for "Doritos for Snowden".
Program:
18:30 DIY dinner
19:30 Start intro Waag and MOTI
20:15 Mini design challenge and drinks
22:00 End
About the Crypto Design Challenge
With the Crypto Design Challenge, MOTI (Museum of the Image), Waag, Hackers & Designers, and other partner organizations call upon young designers and artists in the Netherlands and Belgium to send inspiring proposals and plans that will make encrypting digital images and information accessible. Growing concerns about privacy on the Internet are well founded. At the same time, the complexity of securing text and images online holds designers back. This challenge means to change that.
The contest will run in the Spring of 2015. In September, MOTI will open the Crypto Design exhibition at their museum. In the meantime, there will be several presentations in Amsterdam, Antwerp, Brussels, and Breda: the Crypto Design Salons.
This event will probably be mostly Dutch-spoken.