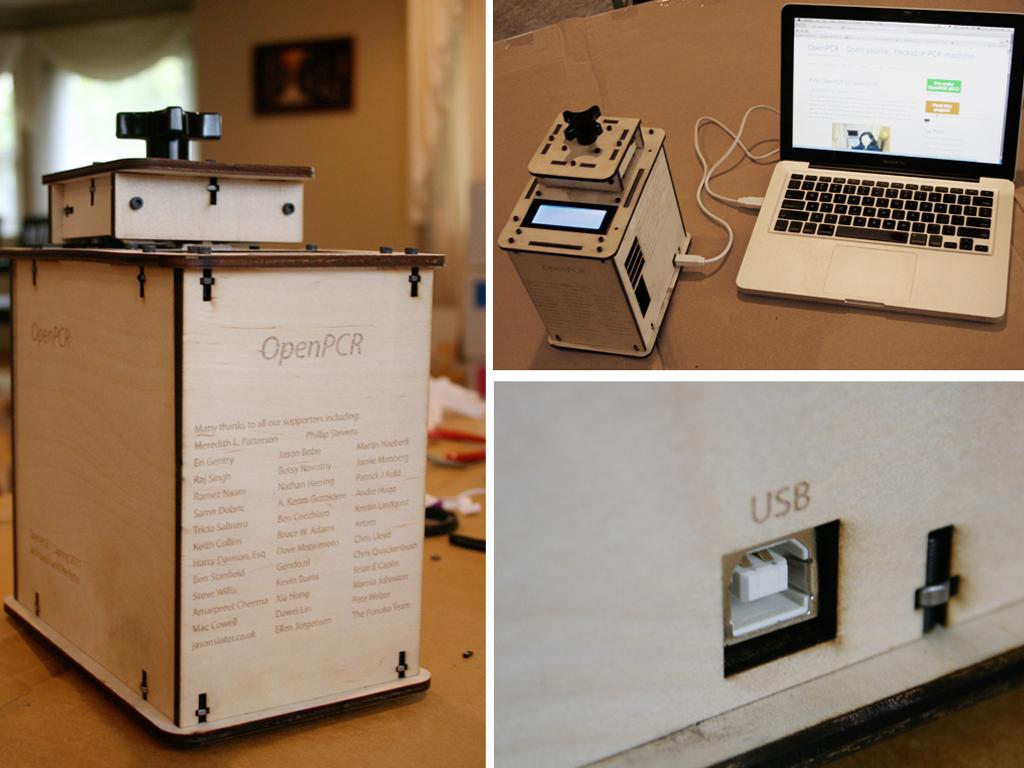 2012-05-25T17:00:00+02:00
2012-05-25T20:00:00+02:00
Do It Together Bio: OpenPCR
This session is to gain practical DIY Bio experience. This time we will assemble the OpenPCR for sure! The FabLab will be open, ensuring you can start turning your idea into reality instantly. Open PCR — which stands for polymerase chain reaction — is an open-source, build-it-yourself kit that can replicate DNA. Read all about how the Open PCR project evolved — from the idea to create an affordable PCR machine (they usually cost about $3,000) to the crazy hard work to now offering the world's first open-source PCR, first PCR commercially available for $512 AND the first Arduino USB storage device.
The Open PCR kit is $512 and includes: "all the parts, tools, and beautiful printed instructions – you ONLY need a set of screwdrivers."
Get your own Open PCR kit and start sequencing some DNA.
This event is organized by Pieter van Boheemen.
When?
25 May 2012, starting 6 pm
Where?
Waag, first floor
Nieuwmarkt 4
1012 CR Amsterdam
Do It Together Bio is an activity of Waag's Open Wetlab. The Wetlab focuses on life sciences and the design and ethics of life. We want to involve the industry, artists and designers, but also the political forces and the public, hands-on in the shaping of biotechnology, as well as in what biotechnology creates.