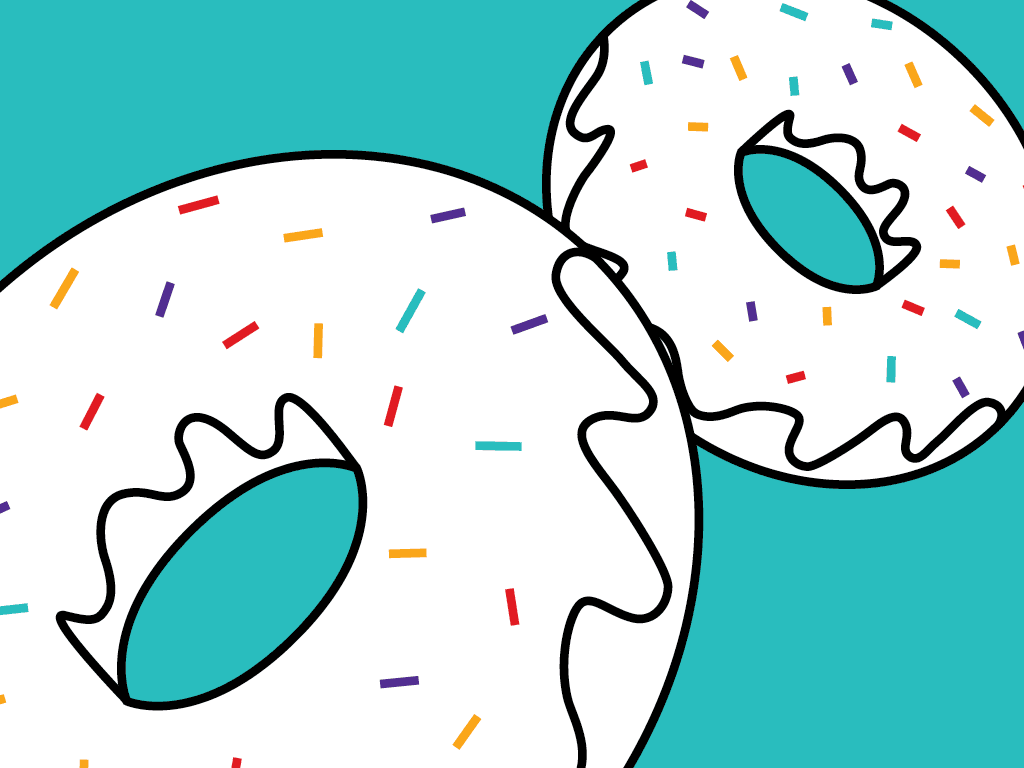 2018-05-16T17:00:00+02:00
2018-05-16T19:00:00+02:00
Doughnut & Tech Design Session #3
As the We Make the City festival approaches in June, Waag is organising five design workshops investigating the relationship between 'Doughnut Economics' by Kate Raworth and technological innovations within the 'fair, open & inclusive' values ​​of Waag.
During these open sessions we start from Doughnut Economic to develop a 'doughnut & tech canvas', while we discover which other topics should be on the agenda.
Entrance is free.
Doughnut & digitisation
During this edition we explore the meaning of digitisation for the Doughnut Economy. Data and online platforms are here to stay: our collaborations and interactions are ever more digital. Most online platforms are owned by big, commercial companies who are mostly interested in harvesting our social data. Initiatives aiming to build a different economy are just as tied to this commercial web as the rest of us. What would the Internet look like would it be designed for the Doughnut? And what are the requirements for 'digital social innovation'? 
With 'Donut Economics' Kate Raworth provided us with a beautiful graphic overview summarising our social and ecological goals. Waag and the Hogeschool van Amsterdam invite designers, developers, system thinkers and active citizens to participate in designing an interactive version of Raworth's image for the city of Amsterdam. These workshops follow up on a previous design workshop with Kate Raworth that took place last January at Waag.
About Doughnut Economics by Kate Raworth
Kate Raworth has created a framework for the 21st century with her 'Doughnut Economy'. Does our economic behaviour only promote growth and profit or does it serve the needs of humanity and our planet? With this question in mind, Kate Raworth, an economist and researcher at the 'Environmental Change Institute' in Oxford, set out to create a new economic framework. Instead of the traditional image of rising lines and towering graphs, another vision emerged: our economy should look more like a doughnut. The doughnut represents a new circular economy in which our economic activities grow within boundaries: an ideal circle.
About We Make the City Festival
WeMakeThe.City is the festival that makes cities better. A five-day event in which we will tackle urgent challenges in urban daily life. At dozens of locations throughout the city and the metropolitan area. With lectures, film, expositions, performances, city expeditions, games, workshops, talks, labs, workspaces and an attractive weekend programme for a wide audience. For Amsterdam, the region, Europe and the rest of the world. WeMakeThe.City takes place form 20 - 25 june 2018.
Temporary Autonomes Zone
Our Temporary Autonomous Zone evenings provide external parties with the opportunity to take over the Waag building for a night and organise their own programmes. During these evenings, we provide other organisations, groups and initiatives focused on themes related to Waag's own values with a place to try out their new programme with a broad target audience.
DSI4EU, formally known as DSISCALE, is supported by the European Union and funded under the Horizon 2020 Programme, grant agreement no. 780473.