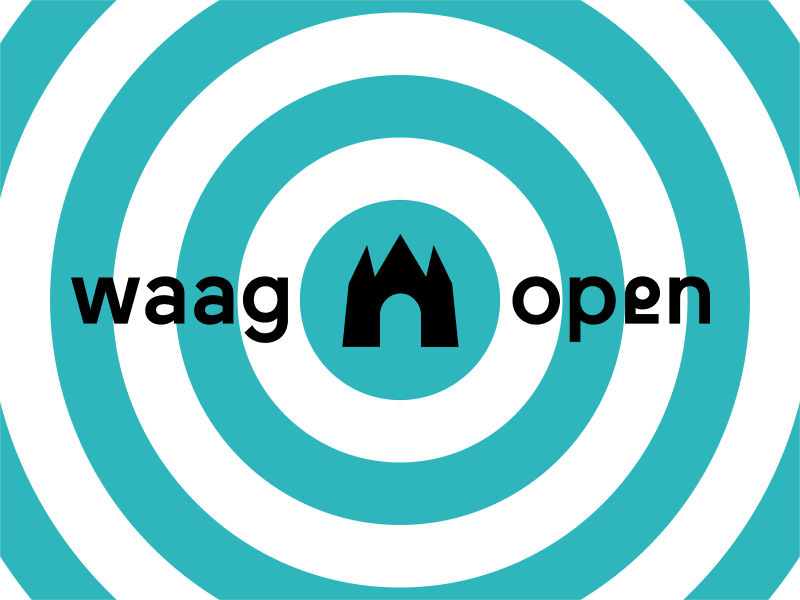 Waag Open
Every first Thursday of the month, Waag is open! Join us in discussion and in doing. Because not only will we discuss current affairs; we'll also always learn something practical. Always wanted to try a 3D printer? Or, would you like to be surprised, for example by figuring out DNA constructions in our bio lab?
The Waag Open workshops will be held in the historical Waag building on the Nieuwmarkt in Amsterdam. Here, our digital fabrication lab (FabLab), biotechnology lab (Open WetLab) and TextileLab are stationed. In the workshops, talking goes hand in hand with experimenting and making. We invite scientists, artists, designers and experts to engage in ethical discussions, experiment with new technology or research future developments. With their help, we will go to work.
Would you like to experiment with AI, creative computer programming, making dye from bacteria, the 3D printer and laser cutter, or DIY sensors? On this page you will find a new programme every month. We'd love to see you at Waag! Prior knowledge not needed - everyone is welcome at Waag Open.
About Waag Futurelab 
Waag Futurelab is a platform for designers and artists to research current societal issues. Waag brings together all relevant parties through expositions, presentations, experiments, debates and reflection. In the four-year Expeditions to planet B programme, Waag Futurelab is finding the answer to the following design questions: what if a planet B would exist? How would we re-design our world and our lives? And what does that teach us about the here and now?