25-9-13 08:30 - 25-9-13 12:00
Het Ministerie van Open. Schedeldoekshaven 200, Den Haag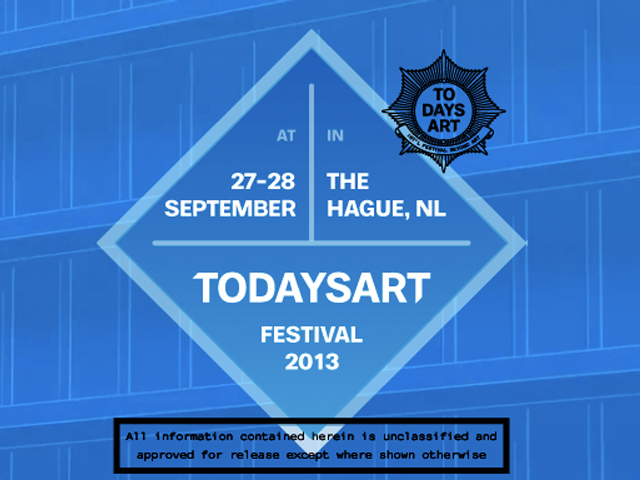 📷 Todays Art (BY)
Open data, DIY-biology, 3D-printing or digital fabrication: trends that cause us to ask ourselves new questions. For example about authorship, ownership or responsibility. What does our world look like if everbody is a producer? And what if all the information is available and usable by everybody? During 'The future of Open' on September 25, we will take a closer look at these questions.
Co-create the 'Agenda of Open'
This event marks the ten-year existence of Creative Commons Nederland and is organized for all the partners that we have worked with. In parallel-sessions, we will focus on several theme's:
Open democracy and society: Challenges of open and closed content, information and communication for a democratic society
Open data: Challenges surrounding the opening of data, and expected technological developments and practical applications
Open design: Challenges around open design and moddeling, 3D-printing and co-creation
Open media en culture: Challenges in the field that Creative Commons became active in first in the Netherlands: the creative, cultural and heritage sector
Open education: Challenges around open content, information and communication in the way we learn, cooperate and use our knowledge
The sharing economy: Is sharing in our genes? Is it in our economy? Challenges around chaning cultures and a collective changes of mentality
Program
09.30 Welcome
10.00 Plenary opening & looking back at 10 years CC
10.20 Vision by the Ministry of Education: Marjan Hammersma (Director-General Culture and Media)
10.40 Expert sessions
12.30 Plenary recap
13.00 Lunch
When?
Wednesday 25 September
10.00 till 13.30
Where?
Ministery of Open (former building Ministerie of internal affairs)
Schedeldoekshaven 200, Den Haag
This event is invite only.