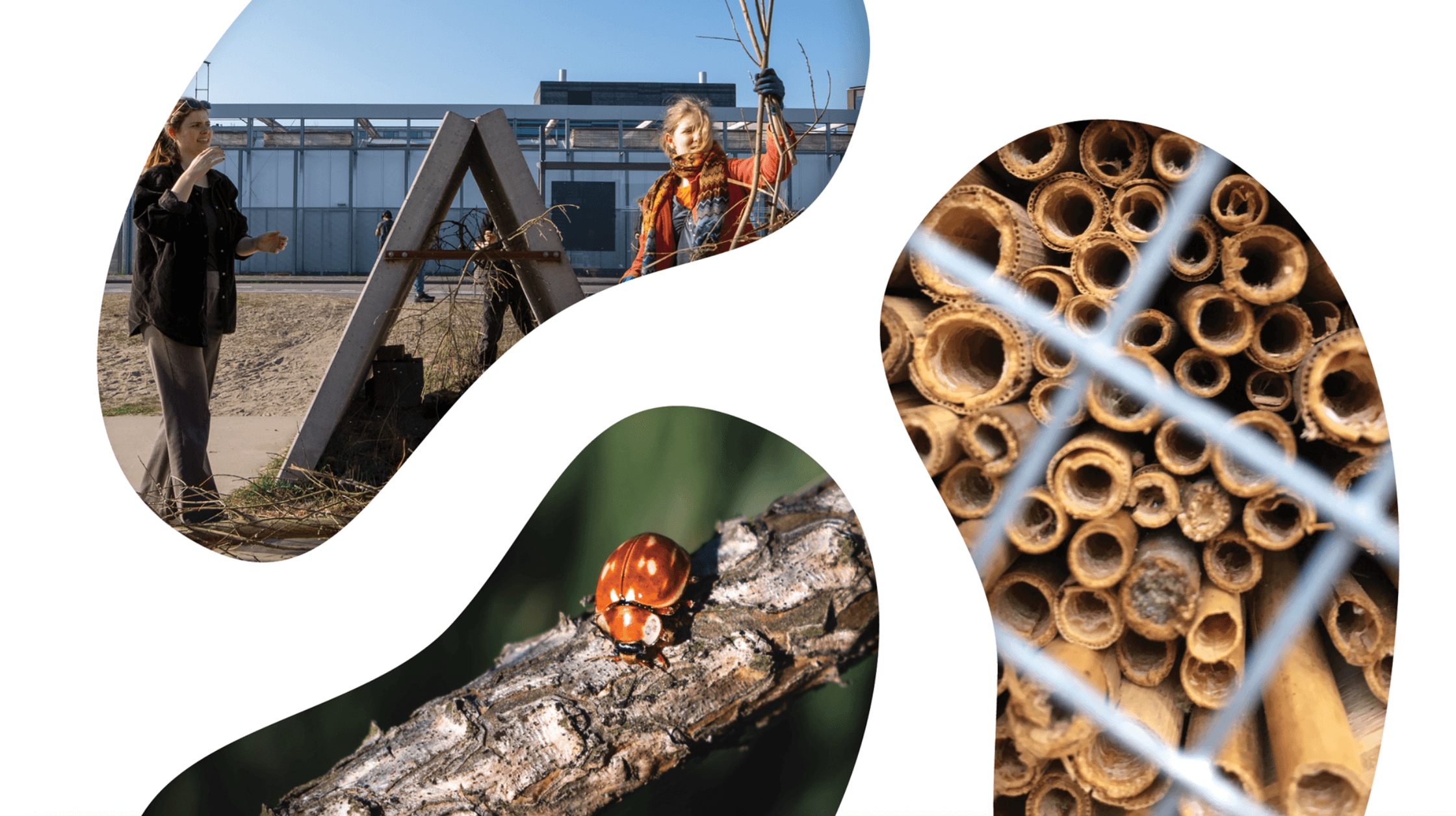 2022-06-21T19:00:00+02:00
2022-06-22T21:30:00+02:00
Green Maker Space: Building for Beasts x LAND
In this special edition, we will enrich the local biodiversity with hands-on knowledge from international landscape consultancy LAND! In talks and workshops spread over two days, we will explore different aspects of animal aided design from theory to (artistic) practice. The goal is to face the topic of animal aided design in urban planning. We work from both theory and (artistic) practice. Take a look at the programme and register today.
Building for beasts
We start off at Waag on Tuesday 21 June (19:00 - 21:30 hrs.) with some short insightful talks and a panel discussion with landscape consultancy LAND. Rosalie Bak (concept developer Waag) will elaborate on local urban ecology planning, reporting from Waag's urban ecology hub at Amsterdam Science Park. We offer a bowl of soup for starters!
'Nature based solutions' is a hot topic within urban development. It works with on nature based innovation that pose a solution for cities. Think for example of green roofs and city parks that aim to limit the local warming within cities. Within nature based solutions, the human is often the main target group. But what if we also design cities for organisms and start to build for beasts? Listen and talk along!
On Wednesday afternoon 22 June, we venture out for two workshops at Startup Village, Amsterdam Science Park. We will design and make spaces for two different animal species: the small newt and the dragonfly. The starting point is from the animal's perspective: what would they need to live, to gather food, to mate and to shelter? Where in the area could we add interventions? And does it make any difference to design an outside space from the perspective of beasts? This workshops will broaden and deepen 'nature based solutions' by adding an extra layer from the non-human perspective. We encourage you to take both workshops!
Wednesday 22 June
workshop 1: 16:00 - 18:00 hrs. : The small newt
workshop 2: 18:30 - 21:00 hrs. : The dragonfly
About LAND
LAND is an international landscape consultancy with offices in Italy, Switzerland and Germany. Their team of more than 100 (landscape) architects, urban planners, agronomists, engineers and researchers have been transforming regions, cities and places since 1990. LAND aims to improve people's well-being through the implementation of climate-positive solutions and participative processes that lead to sustainable development. They innovate with nature and unlock the potential for societies' green transition. 
Green Maker Space
The Green Maker Space is a monthly open workspace from Waag at Amsterdam Science Park. Here, we bring together neighbours, students, workers and researchers to have a look and listen to nature together. We organise practical workshops in which you playfully learn how to create a greener garden, street, and city environment. The Green Maker Space is for everyone who wants to dig deeper into urban ecology.