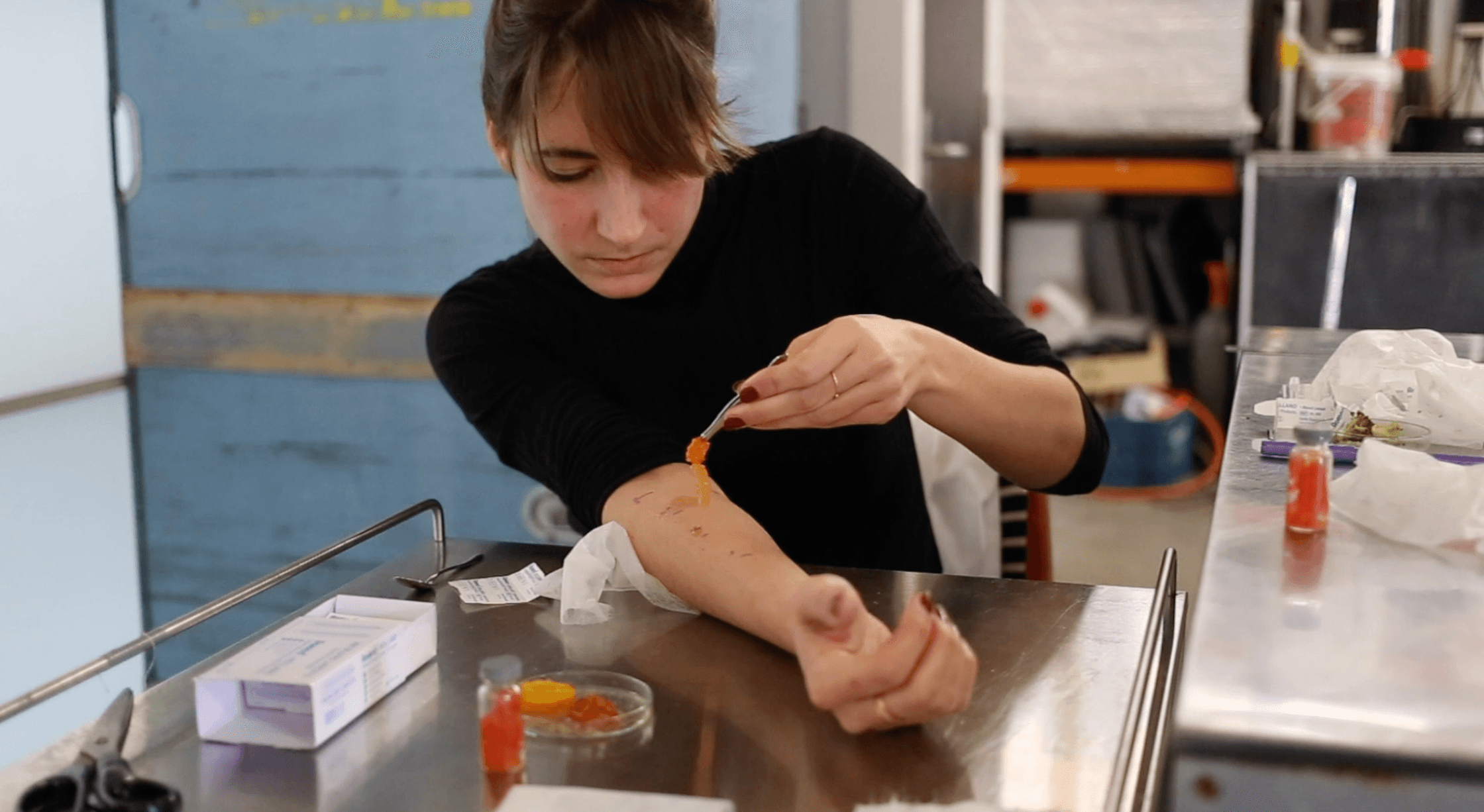 2023-11-23T19:30:00+01:00
2023-11-23T23:00:00+01:00
International Art Talent Festival 2023 with Margherita Soldati
During the International Art Talent Festival 15 talented makers will present their work and development process. These talents participate in the 3Package Deal 2022-23 of the Amsterdams Fonds voor de Kunst (AFK).
As part of the Bio Art & Design grant of the 3Package Deal, Margherita Soldati is our artist-in-residence at Waag Futurelab. In the Open Wetlab at the Waag, she conducts the biotechnological experiments within her artistic research project Evolving Sensitivities. This work will be exhibited by Margherita during the International Art Talent Festival, on 23 November at Felix Meritis. Be sure to stop by!
Evolving Sensitivities
At the age of 14, Margherita Soldati received a diagnosis indicating allergies to all vegetables and fruits, both in their raw and cooked forms. Unfortunately, the scientific community has not witnessed significant advancements on this issue since that time.
Evolution explains allergies as the human immune system's defense mechanism against external toxins, so how is it possible that the food that should make us healthy has been targeted by the immune system as a toxin?
In Evolving Sensitivities, Margherita explores the how and why of her allergy triggers. She challenges diagnostic methodology by applying different cooking and fermentation processes to the fruits and vegetables she is allergic to, and testing them on herself. So far, different processes result in different reactions.
Next to this, exploring the 'why' behind these allergies demanded broadening the scope of diagnosis to acquire a comprehensive narrative originating from within the interconnected systems of the body. This also entails delving into a multidimensional space encompassing historical, ecological, and narrative factors, as well as dynamics of power beyond the individual body.
During the International Art Talent Festival, Margherita will exhibit the materials she developed for her research. You will also see her process of the past year in a short film and she will give a demonstration of her self-tests.
Practical information
Admission is free: book your ticket at Felix Meritis. Throughout the Felix Meritis building, 14 more artists will exhibit their works during this evening. For an overview: check the programme.