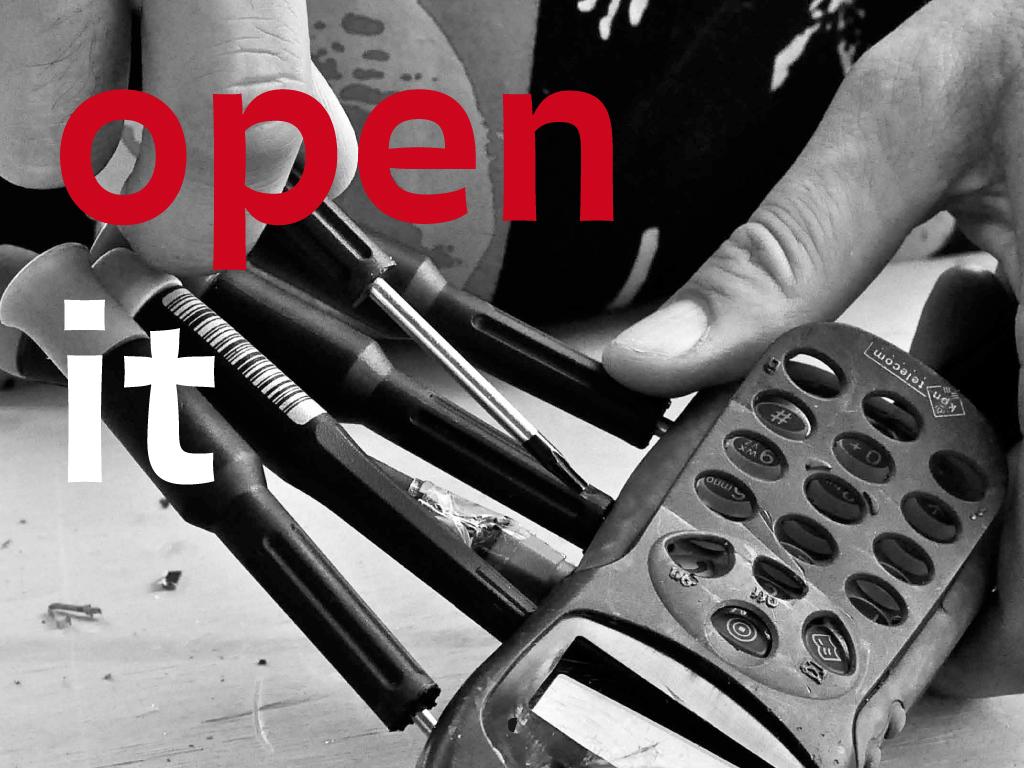 2012-09-29T09:00:00+02:00
2012-09-29T17:00:00+02:00
Join us: Open it
Waag explores opportunities for social innovation. We focus on finding ways to use new technology for a better life. And we prefer to do this together with you. Therefore, in September we swap our workstations in the Waag and Pakhuis de Zwijger for the organic market at the Nieuwmarkt. Visit us, think along, express your voice and participate!
Open it
On September 29 we look at the things you cannot live without with different eyes. Do you have any idea what, for example, your mobile phone looks like on the inside? Where oranges are peeled and fresh juices squeezed, you will find a totally different assortment of products that need to loose their skin in our booth. Because we believe: 'If you can't open it, you do not own it!'
Join Waag on Nieuwmarkt!
When?
Saturday 29 September 2012
from 10.00 til 18.00 hrs
Where?
Organic market at the Nieuwmarkt, near the Waag