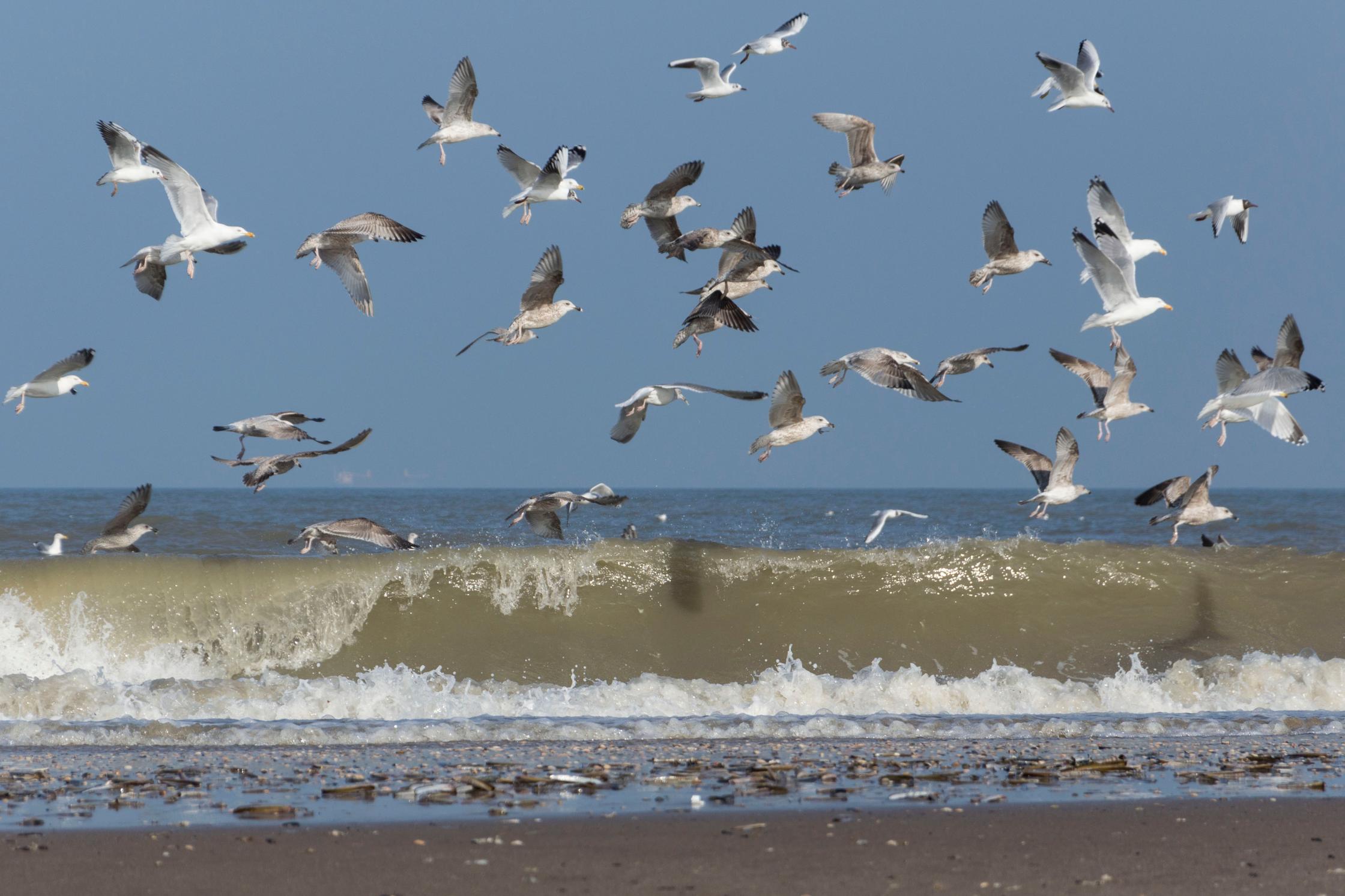 2018-06-13T18:30:00+02:00
2018-06-13T23:00:00+02:00
Maptime #20: Tracking the secret lives of gulls
Maptime is, rather literally, time for mapmaking. Our mission is to open the doors of cartographic possibility to anyone interested by creating a time and space for collaborative learning, exploration, and map creation using mapping tools and technologies.
In Maptime #20 we're tracking the secret lives of gulls with Judy Shamoun-Baranes.
Bio-logging techniques enable researchers to study the daily lives of birds near and far, on land, over sea or in the air. Since 2008 we have been using GPS loggers to study the annual movements of lesser black backed gulls that breed on Texel. While these birds may all look the same to most people and breed in close proximity to each other, we see a broad range of lifestyles co-existing. While some individuals migrate all the way to west Africa, 5000 km away, others choose to spend the winter just across the English channel, just a few hundred kilometres away. We have seen how some individuals have a marine lifestyle in the summer while others prefer to make regular visits to their favourite spots in Amsterdam. Join us for a virtual exploration of the daily lives of this versatile species.
After the presentation we'll start analyzing some of this data ourselves. What stories can we find in the data available? Make sure to bring your laptop.
Judy Shamoun-Baranes is an Associate Professor in the interdisciplinary department Theoretical and Computational Ecology, at the Institute for Biodiversity and Ecosystem Dynamics at the University of Amsterdam. She's studying avian flight behaviour. Birds fly through a challenging environment whose characteristics vary within and between days, seasons, years, altitudes and landscapes and they have evolved diverse strategies to contend with this variability. By integrating models, diverse measurements of bird movement (GPS tracking, radar, field observations) and meteorology, she is trying to understand the short and long term consequences of behavioural responses to dynamic atmospheric conditions at different scales in space and time.
Maptime is BYOB!
CARTO is sponsoring some Pizzas for the event and there will be some drinks sponsored by Ruimteschepper. But feel free to bring your own dinner and/or beers to the Waag, for yourself or to share!
Follow Maptime on twitter @maptimeAMS and at code.waag.org/maptimeAMS 
More information about Maptime at: maptime.io.