11-3-22 19:30 - 30-4-22 22:00
Café de Ceuvel, Korte Papaverweg 4, Amsterdam-Noord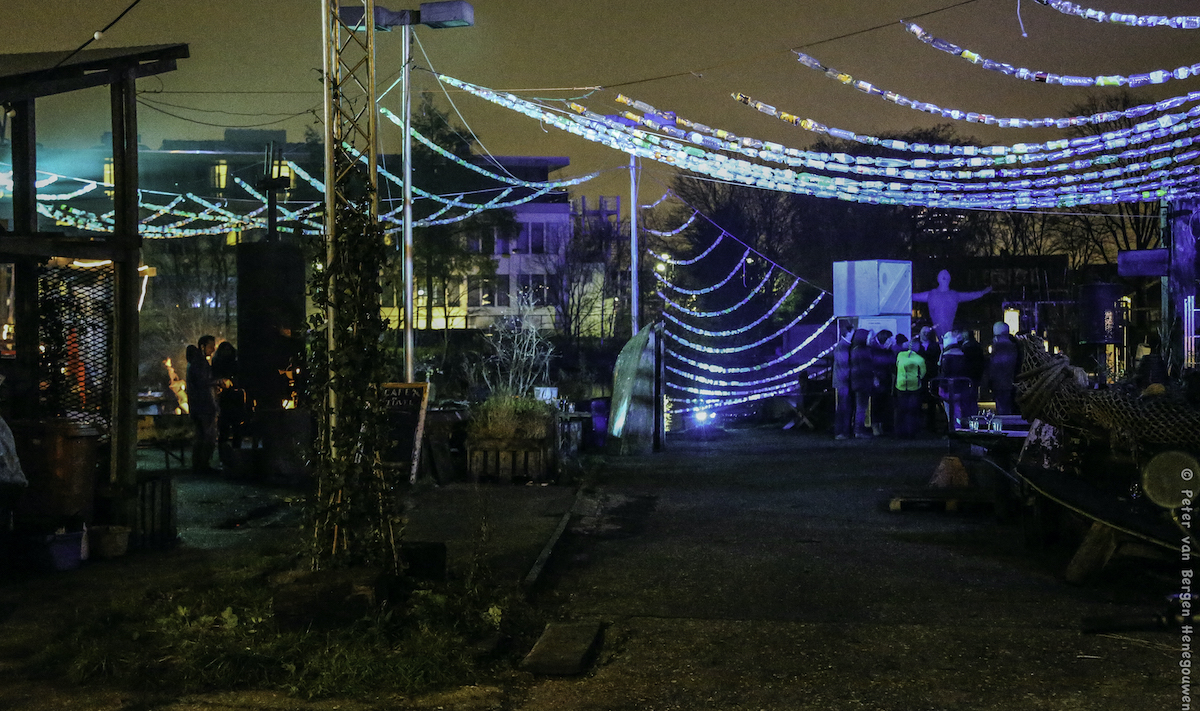 📷 Peter van Bergen Henegouwen via De Ceuvel (©)
From 11 March to 30 April, the Northern Lights Route is on show at De Ceuvel (Korte Papaverweg 4 in Amsterdam). Together with De Ceuvel and Made up North, seven artists created five light artworks. You can walk along these artworks every Tuesday to Sunday from 19:30-22:00 hrs. Access is free. You can find more information on the Northern Lights Route in Dutch.
In honour of the Northern Lights route, Waag developed a guided walk on the future of the city, and a workshop for kids to create their own fireflies. You can join these events on Saturday March 12th and Saturday April 4th, from 14:00-16:00 hrs. Read more in Dutch. 
The Centrinno project is financed by the research and innovation programme Horizon 2020 of the European Union under grant no. 869595. The Atelier project has received funding from the European Commission under the H2020-LC-SC3-2018-2019-2020 call under Grant Agreement number 864374.