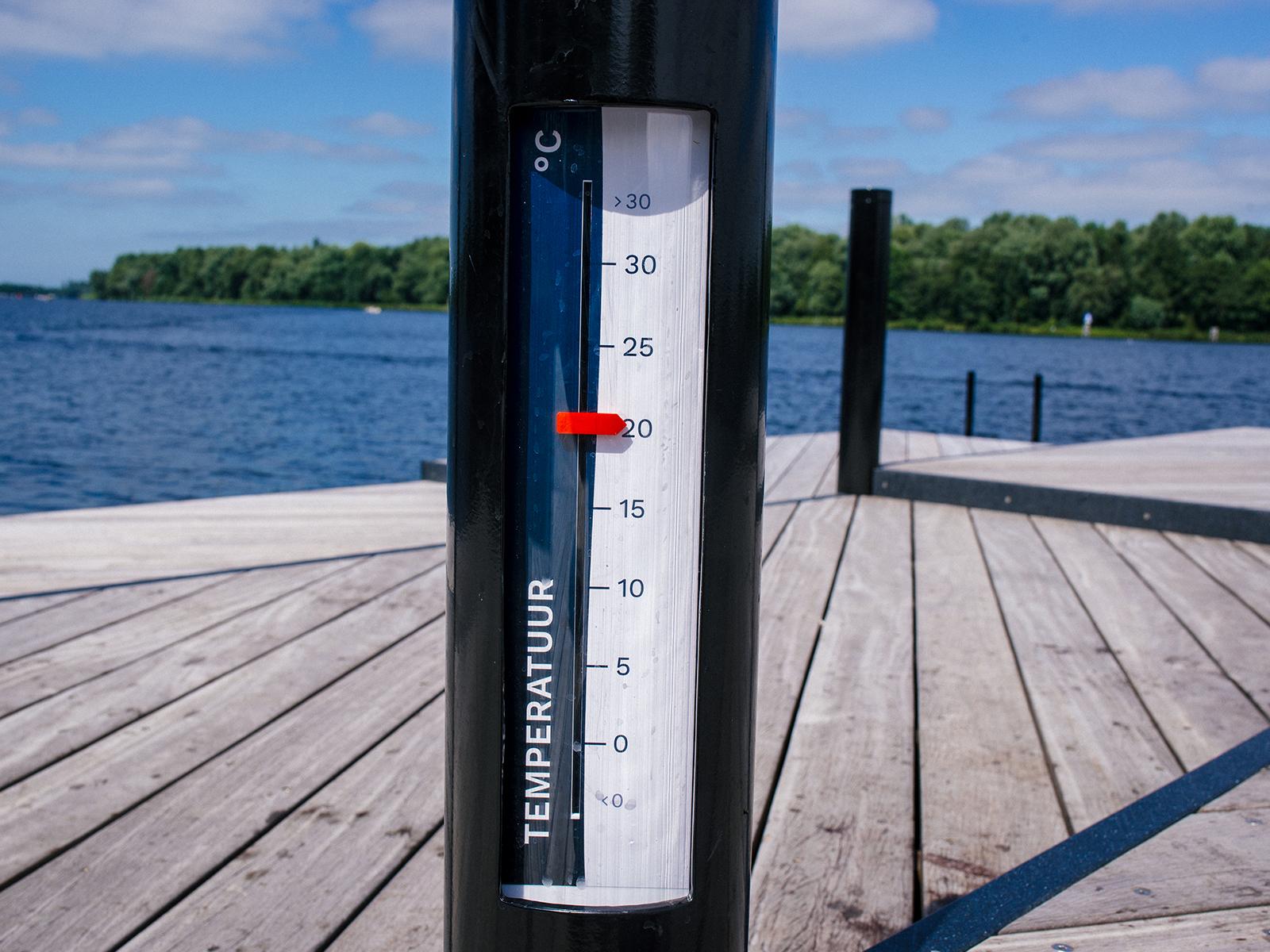 2019-07-17T17:00:00+02:00
2019-07-17T18:45:00+02:00
Opening Amsterdecks
On Wednesday 17 July, the first Amsterdecks measuring platform will be festively opened in the Amsterdamse Bos. The swimming platform is located on the Nieuwe Meer and offers users information about the water quality on site.
On the south side of the Nieuwe Meer a floating, smart platform has been installed in the Amsterdamse Bos. This is the first in a series of the Amsterdecks project, a network of movable platforms that measure water quality, and improve recreation and access to the water and make it safer.
Follow water quality
Pillars have been placed in the platform that reflect the water quality. The sensors in the deck measure the quality of the water, the oxygen content and the temperature. You can follow the water quality in a data visualisation on the Amsterdecks website.
Programme opening
17:00 Walk-in
17:15 Welcome
17:30 Water innovation Speed ​​dates
18:00 Swimming competition 1 km
18:45 Award ceremony and drinks
Amsterdecks is a project by Rademacher / De Vries, the municipality of Amsterdam, the Amstel, Gooi and Vecht water board, Rijnland and Waag water board. This Amsterdecks was created in collaboration with the Amsterdamse Bos.