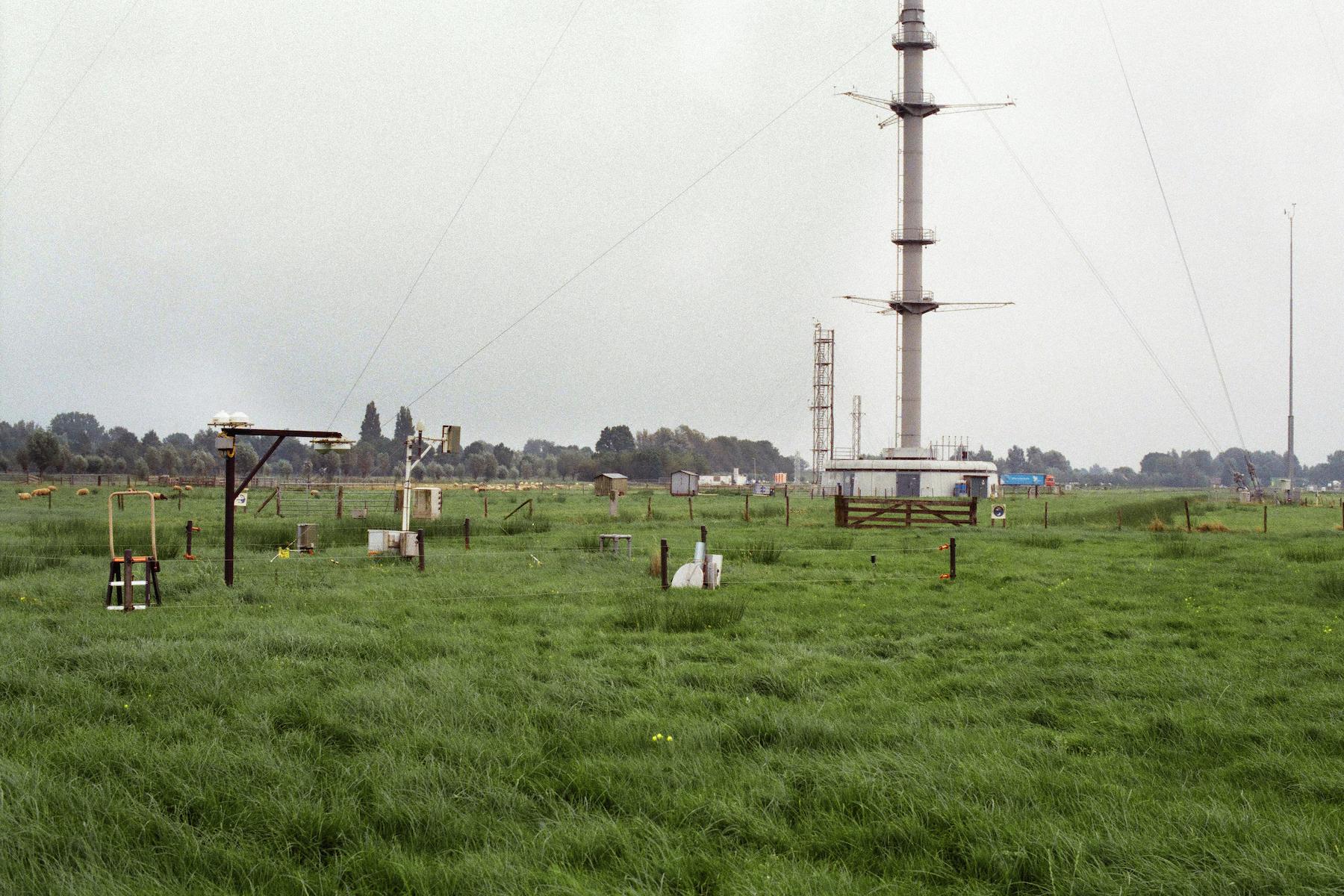 2023-11-16T18:00:00+01:00
2023-11-16T22:00:00+01:00
Planetary Public Stack: Expo, presentations and discussion
The Space Lab at Waag welcomes you to an evening where the outcomes of the Planetary Public Stack will be presented. The Planetary Public Stack is a method developed within the More-than-Planet project, which takes Waag's critical attitude towards technologies as a starting point: 'if you can't open it, you don't own it'. It is based on the idea that the ways in which we imagine the earth are fundamentally dependent on Earth Observation technologies and infrastructures - think of satellite images such as Google Earth.
Planetary Public Stack
The Planetary Public Stack forms a new kind of cartography, one that combines environmental, planetary, and technological concerns. It is a model that enables us to think in a new kind of geography, one that takes the geo-political dynamics in the vertical dimensions into account. This stack consists of several layers, from the conceptual foundations, the design layer, the technological layer, the interface, to the public layer. All these layers contribute to opening up new concrete cases of planetary imaginaries. The Planetary Public Stack is an effort to open up the black box of the technologies that help us to image and imagine the planet, and to work towards public planetary imaginaries that enable us to care for the planet. 
During 2023, Waag's Space Lab has been collaborating with Space4Good and Leiden Observatory in supporting four residency art projects that use Earth Observation data to address environmental matters of care. The aim of this collaboration is to 'bridge the gap' between the technical world of space technology and, satellite data and Geographical Information Systems and the arts.
On this evening
From 18:00 hrs, the doors of Waag's Theatrum Anatomicum will be open for everyone to roam around the exhibition to see the visual outcome of the Planetary Public Stack and a video installation of the four residencies.
From 20:00 hrs, Space Lab Lead Miha Turšič will give an introduction on the Planetary Public Stack methodologies, after which the four residency groups will present their projects.
Finally, Turšič will moderate a panel on the concepts planetarity and planetary imaginaries with philosopher and climate activist Chris Julien from the More-than-Planet Working Group, GIS & Remote Sensing Specialist Federico Franciamore (Space4Good) and artists whose practices will provide important insights on decolonial perspectives, and add to the discussion on space art and space governance. 
Programme
18:00-20:00 hrs - exhibition of outcomes of Planetary Public Stack residencies
20:00-20:10 hrs - introduction to the project and Planetary Public Stack by Miha Turšič
20:10-20:40 hrs - short presentations by four artists who where in residencies with Space4Good
20:40-20:50 hrs - short break
20:50-21:30 hrs - panel discussion with Ana Bravo Pérez, Chris Julien, and Federico Franciamore, moderated by Miha Turšič
21:30-22:00 hrs - drinks
It is also possible to online stream the presentations and discussion (see 'Tickets').