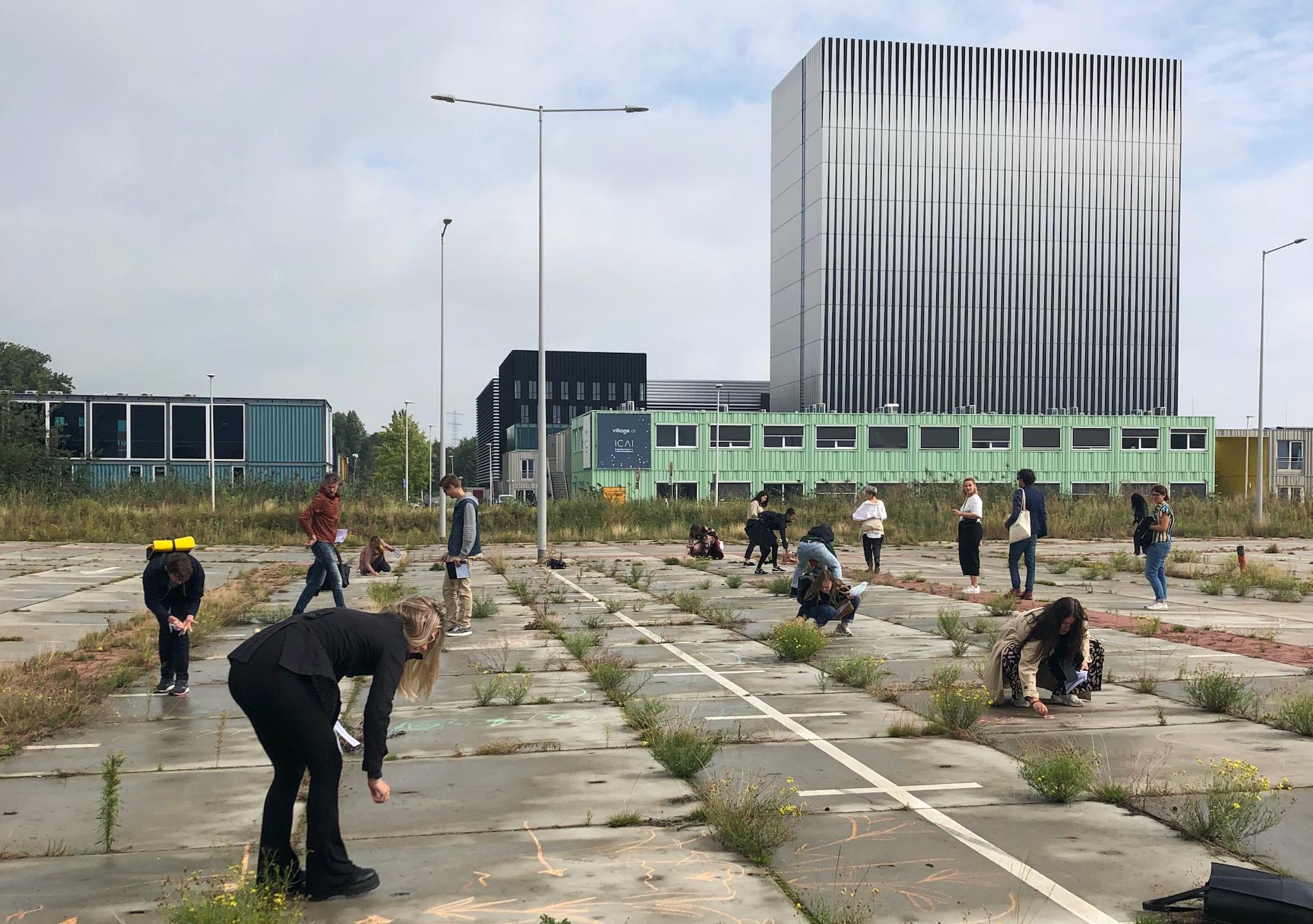 2022-01-15T15:00:00+01:00
2022-01-15T16:30:00+01:00
Presentations Urban Ecology: making the living city
Young architects from the Rotterdam Academy of Architecture designed building proposals to make urban areas more inclusive, sustainable and diverse. They will present their designs on Saturday January 15 from 15:00 to 16:30 hrs. Please note: Dutch will be spoken during this event.
---
How do we develop sustainable and nature-inclusive urban areas? Starting from this question, Waag-artist in residence Esmee Geerken created the course 'Urban Ecology: building as being' for the Rotterdam Academy of Architecture. The young architecture professionals examined crossovers between ecology and architecture, and ways to apply this by building in interaction with the environment.
Within a case study at the Amsterdam Science Park, they designed building proposals in which complexity, biodiversity, ecology and self-organization are central. This concerns building in the broadest sense of the word: forming elements into structures, at different levels of complexity.
Their designs make an important contribution to Waag's research at the Science Park as part of the T-Factor project. With T-Factor, Waag looks at how we can shape temporary urban initiatives at the park, taking into account a variety of life forms. How could we build to make the Park more inclusive, sustainable and diverse? By generating ideas, the young architects set an example for us.
On Saturday January 15 from 15:00 to 16:30 hrs, they will present their designs. Register now to attend the presentations online.
Programme
Intro: Urban Ecology - by Esmee Geerken
Context Amsterdam Science Park
Presentations of proposals and designs
Discussion & Questions

This project has received funding from the European Commission under the H2020-SC5-20-2019 call under Grant Agreement number 868887.