19-3-20 19:30 - 19-3-20 22:00
De Waag, Nieuwmarkt 4, 1012 CR Amsterdam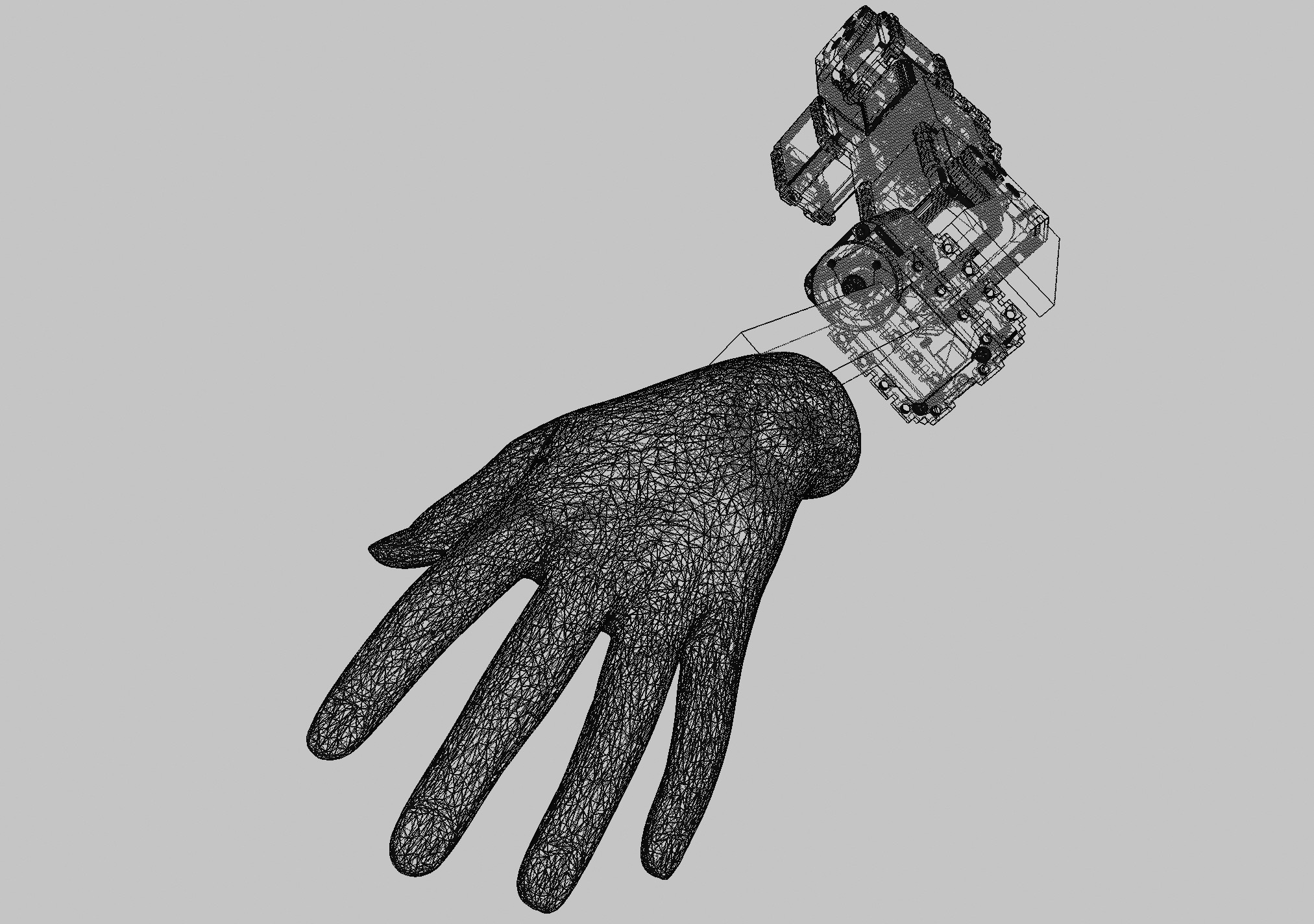 📷 Anna Dumitriu & Alex May (©)
Due to the Corona virus outbreak and the measures announced by the Dutch government, Waag is cancelling all public events up until April 6, 2020. Attendees of our events have been notified. Please keep an eye on our website as we're working on postponing our events and offering alternative online sessions.
---
Artists Anna Dumitriu and Alex May have embarked on a S+T+ARTS Residency to develop their project Cyberspecies Proximity, in collaboration with Schindler and Lucas Evers of Waag.
The artists are currently working with the New Technologies team at Schindler at their headquarters in Luzern and at their lab at EPFL Innovation Park in Lausanne in Switzerland. They are focussing on Schindler's Human Robot Co-Mobility project to inspire their explorations of what it might mean to share our cities, sidewalks, and transport systems with intelligent embodied robots. They are fascinated by human and robot interaction and movement, and are specifically focussing on proximity, touch, body language and movement: the sociability of robots.
During their S+T+ARTS Talk at Waag on March 19, both artists will explain their research in collaboration with Schindler and present their robotic works.
After the presentation there is a Q&A moderated by Lucas Evers.
Dumitriu and May are pioneers in creating robotic artworks that performatively explore our relationships to new technologies. From HARR1, their constantly moving humanoid robot which exhibits body language and boredom, to Antisocial Swarm Robots which make explicit the human need to project life-like behaviour on robots and explore our audience's inability to deconstruct even the simplest algorithms. Since 2011, the artists have worked collaboratively on digital and robotics projects (alongside their extensive solo careers) and have an international exhibition profile at galleries and museums including ZKM, Ars Electronica and HeK Basel.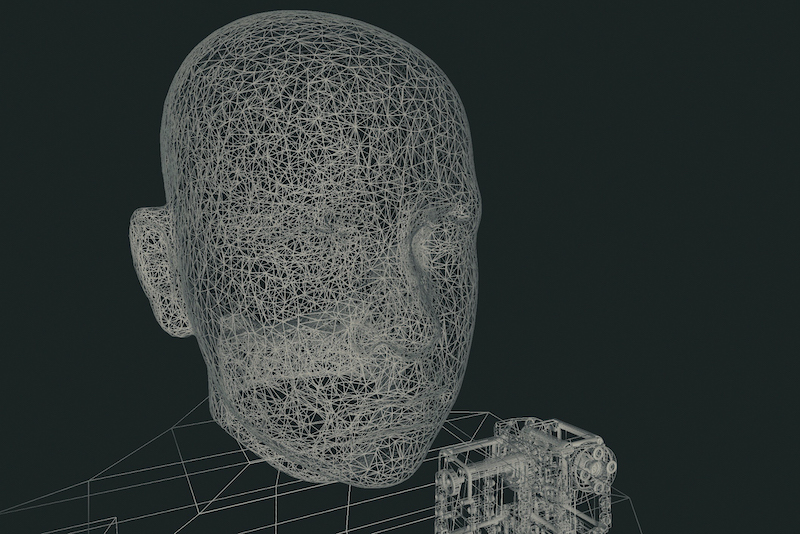 Their residency will result in a new human-robot performance experience and installation, where public audiences and researchers can reflect on the current research and speculative or playful future scenarios - grounded in the latest research. The artists have also been exploring the engineering methodologies of their collaborators at Schindler, including investigating robotic methods of way-finding, using a SLAM algorithm and creating a screen based 'digital twin' version of the artwork.
Their robot will be programmed in Alex May's open source Fugio visual programming system. Innovations will be shared with researchers. 
About the artists
Anna Dumitriu is a British artist who works with BioArt, sculpture, installation, and digital media to explore our relationship to infectious diseases, synthetic biology and robotics. She has an extensive international exhibition profile including ZKM, Ars Electronica, BOZAR, The Picasso Museum, The V & A Museum, Philadelphia Science Center, MOCA Taipei, LABoral, Art Laboratory Berlin, and The Museum of the History of Science Oxford. She was the 2018 President of the Science and the Arts section of the British Science Association and holds visiting research fellowships at the University of Hertfordshire, Brighton and Sussex Medical School, and Waag, as well as artist-in-residence roles with the Modernising Medical Microbiology Project at the University of Oxford, and with the National Collection of Type Cultures at Public Health England. Dumitriu is a renowned speaker and has presented her work at venues including TATE Modern, Princeton University, Imperial College, La Musee de la Chasse et de la Nature, The Mendel Museum and UCLA. Her work is featured in many books including "Bio Art: Altered Realities" published by Thames and Hudson in 2016 and many other significant publications across contemporary art and science including Artforum International Magazine, Leonardo Journal, The Art Newspaper, Art Quarterly, Nature and The Lancet. Dumitriu's work has a strong focus on the ethical implications of emerging technologies drawing threads across time, exploring future scenarios by reflecting on the past. 
Alex May is a British artist creating digital technologies to challenge and augment physical and emotional human boundaries on a personal and societal level in a hyper-connected, software mediated, politically and environmentally unstable world. He works with light, code, and time; notably algorithmic photography, robotic artworks, video projection mapping installations, interactive and generative works, video sculpture, performance, and video art. Alex has exhibited internationally including at the Francis Crick Institute (permanent collection), Eden Project (permanent collection), Tate Modern, Ars Electronica (Austria), LABoral (Spain), the Victoria & Albert Museum, Royal Academy of Art, Wellcome Collection, Science Museum, Bletchley Park, One Canada Square in Canary Wharf, the Museum of Contemporary Art in Caracas (Venezuela), the Science Gallery in Dublin, Princeton University, University of Calgary (international visiting artist 2016), Texas A&M University, and the Beall Center for Art + Technology, University of California, Irvine. Alex is a Visiting Research Fellow: Artist in Residence with the School of Computer Science of University of Hertfordshire, and a Digital Media Arts MA sessional lecturer at the University of Brighton.
S+T+ARTS Talks are part of the S+T+ARTS Prize program organised by Waag in collaboration with Ars Electronica and Bozar. The S+T+ARTS Prize is part of the S+T+ARTS program of the European Commission.
This project has received funding from the European Union's Horizon 2020 research and innovation programme under grant agreement No 732019. This publication (communication) reflects the views only of the author, and the European Commission cannot be held responsible for any use which may be made of the information contained therein.