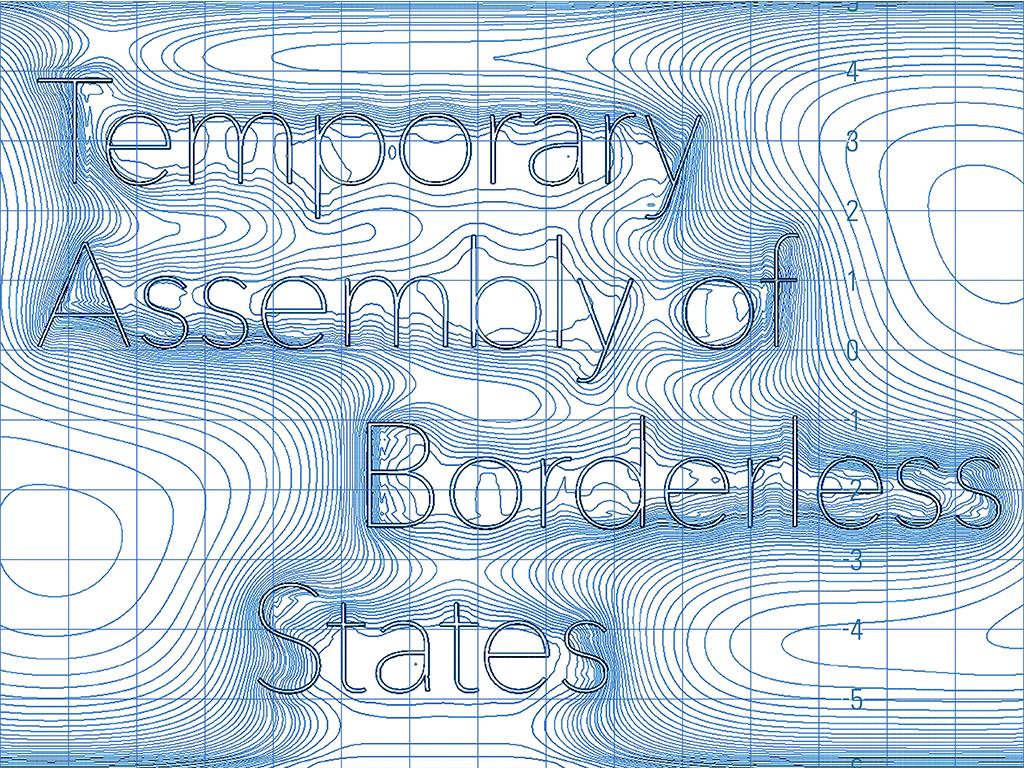 2016-12-22T13:00:00+01:00
2016-12-22T16:00:00+01:00
Temporary Assembly of Borderless States
In times of aggressive nationalism, economic protectionism and mass migrant movements, 3rd year Graphic Design students from the Royal Academy of Art in The Hague were invited to rethink the outdated idea of nation states. During a semester-long project, students proposed new concepts for the classification of space by entirely refusing political borders and rather exploring environmental territories, social boundaries, technological reach and mental limits.
We are continuously faced with rapid globalization and the rise of the Internet allowing or international accessibility and exchange. However, simultaneously we experience violent enforcement and emphasise on government isolationism, as witnessed recently in the United States and Great Britain. Borderless States project attempts to tackle the conflict between these two systems, students propose and visualize alternative models of interconnected societies in the form of audio-visual, printed, interactive and object-based design research projects.  
Waag, together with students and tutors from the Royal Academy of Art invite you to join us for a one-off presentation exhibition of 24 student works on the 22nd of December from 13:00 until 16:00 hrs, refreshments included. Entrance is free; visitors, friends, relatives, etc. please register below.
Borderless States project is tutored by Niels Schrader and Lauren Alexander from the Royal Academy of Arts, The Hague, with theory component tutoring by Willem van Weelden, and review&support from Dick van Dijk of Waag.