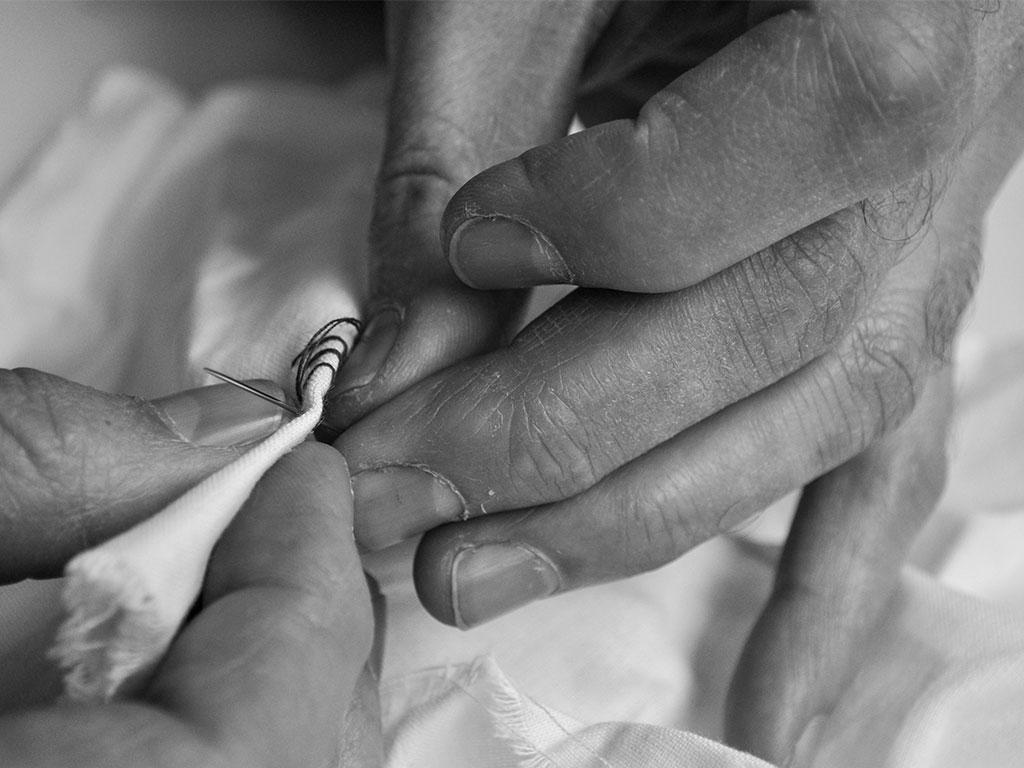 2016-12-13T16:30:00+01:00
2016-12-13T20:30:00+01:00
Textile Dialogues on tour: exploring craftsmanship in the city
Craftsmanship refers to skills, to quality, to knowledge, to passion and to making. 
Besides making ourselves, we can learn about craft by listening and looking at craftsmen and women at work, in their atelier. At the TextileLab we see craftsmanship as an attitude that goes beyond the making of tangible objects. It's a mindset and an approach to the world around us and to the process of working in general.
The process of making 
Also sociologist Richard Sennet says to understand craftsmanship it helps to closely look at skilled people making something with their hands. And that's what we're going to do during this Textile Dialogue. We'll visit a passionate craftswoman and a craftsman in their own ateliers in the city. Come and join and discover what the notion of craft means to you.
A peek inside ateliers 
Our first stop will be at the Nederlandse Opera and Ballet. Here we will visit Rosalinda Lourens, she works as a colourist at the dyeing department. In this video you can get a glimpse of her story. After our first visit we will go to the workspace of Robin van Houten, a master craftsman in shoemaking. He has a background in orthopaedics, made shoes for clowns (yes!) and now works in his atelier for private clients.
Program
16.30 doors open & drink @TextileLab Amsterdam 
17.00 introduction afternoon
17.30 visit Rosalinda Lourens
19.00 visit Robin van Houten
20.30 end of evening
Practical information
The tour is 10 euro and the program will be in Dutch.
Bring your bicycle. Eat before, bring snacks, or make sure your stomach isn't too loud during the tour.