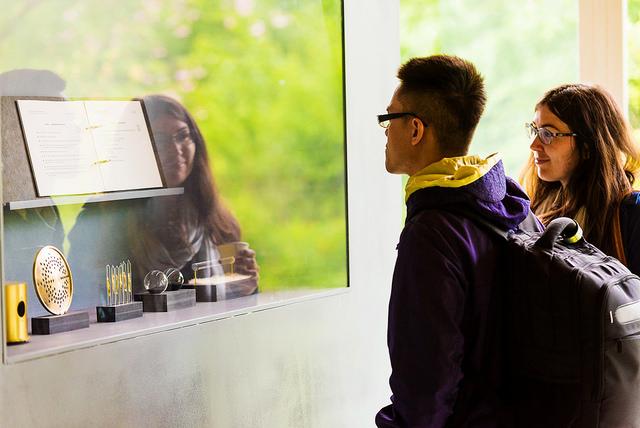 2017-05-13T12:00:00+02:00
2017-06-25T16:00:00+02:00
Trust Me, I'm an Artist - group exhibition
A group exhibition as a result of the project Trust Me, I'm an Artist with art works on the ethical complexities of emerging (bio)technologies at Zone2Source, Het Glazen Huis, Amstelpark, Amsterdam. 
Trust Me, I'm an Artist is a group exhibition of nine artists whose artworks involve gene editing, human tissue culture, the commons of nuclear materials, trans-species communications, the smuggling of biomaterials across continents and the relation between rituals of self healing and personalised medicine.
Exhibition on display until 25 June 2017
Open Friday – Saturday - Sunday 1 pm – 5 pm, or by appointment.
Can art help us understand the ethical complexities of emerging (bio)technologies? Are artists able to uncover our hidden desires and demystify the promises emerging technologies represent? Are living artworks allowed and is art allowed to alter life? These are but a few questions that are raised by the art works commissioned and presented in the European project Trust Me, I'm an Artist.
About Trust Me I'm an Artist
Trust Me, I'm an Artist investigates the new ethical issues arising from art and science collaboration and consider the roles and responsibilities of the artists, scientists and institutions involved.
In daily life decisions about ethics provoked by technology are taken by experts, far from the general public. Trust Me, I'm an Artist selects artists that bring these ethics closer to the public through their artistic practice. Doing so, these artworks help to create as if it were a commons of techno-ethics.
This exhibition shows the artworks that are the result of a series of performative events that took place between 2015 till 2017. During these events artists proposed and presented an ethically complex artwork to a specially formed ethics committee. While following the rules and procedures typical for the host country, the ethics committee would debate the proposal and come to a decision. During the performance the artist is informed of the ethics committee's decision and, together with the audience, enters into a discussion about the result. Find out more about this project here.
About the artists
The artists and collaborators are Martin O'Brien (GB), Gina Czarnecki (GB) & John Hunt (GB), Anna Dumitriu (GB), Špela Petrič (SLO), Jennifer Willet (CAN) & Kira O'Reilly (GB/FIN) and Howard Boland (GB), Erich Berger (AT/FIN) & Mari Keto (FIN). The artworks are in part commissioned by the projects Trust me, I'm an artist, except for those of Erich Berger & Mari Keto and Howard Boland.
The exhibition is curated by Anna Dumitriu and Lucas Evers and the project partners Nicola Triscott, Louise Emma Whiteley, Jurij Krpan.
Zone2Source
The exhibition of Trust Me, I'm an Artist will take place at Zone2Source's Het Glazen Huis in the Amstelpark, a former exhibition site of Floriade of 1972. Floriade is the Netherlands world horticulture exhibition held once every decade. Zone2Source builds on that legacy by developing art projects in the park that oscillate between nature and technology, creating a context for Trust Me, I'm an Artist.