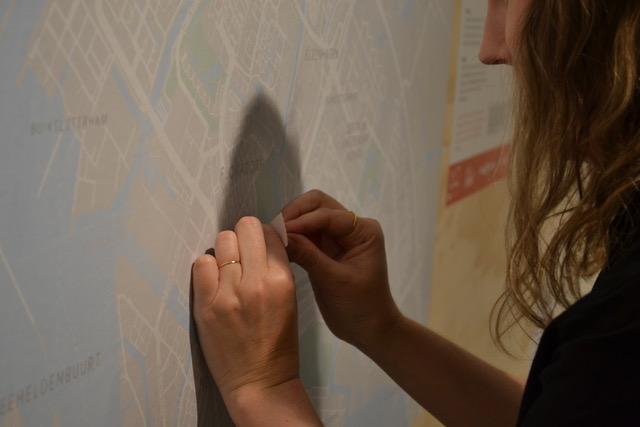 2022-08-18T18:00:00+02:00
2022-08-18T20:00:00+02:00
Workshop: Mapping the creators
Put the makers on the map! Have you always wanted to know what used to be in the large factory buildings in the area? Or just what kind of companies are working behind  those doors? Are you a maker yourself or do you know a maker that you want to put on the map?
This event will take place in Dutch.
Programme
Starting 6PM at Museum Amsterdam Noord, we will first tour the exhibition Makers of Noord and then will map the history of makers together over a drink. Through discussion we will collect the stories of the makers of Noord and together we will construct an overview of makers and connections between activities in Noord. We will present the results of this map on 8 September at Pakhuis de Zwijger to show where makers flourish or are compromised.
This workshop is part of the exhibition Makers of Noord.