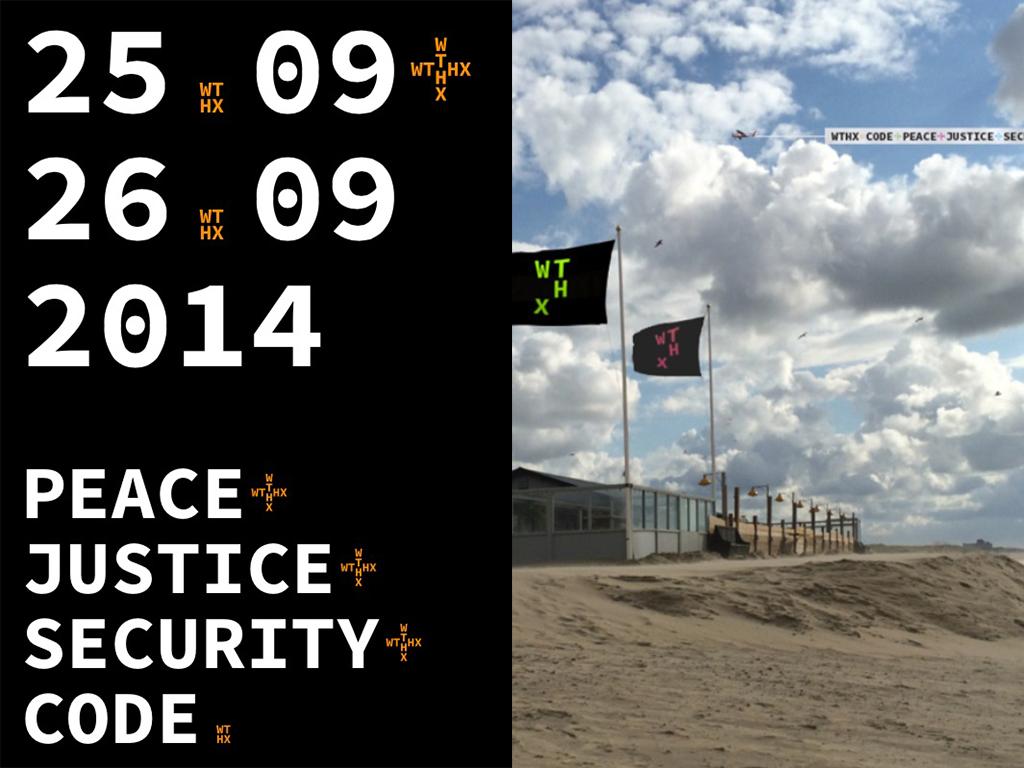 2014-09-25T08:00:00+02:00
2014-09-26T18:00:00+02:00
On Thursday 25 + Friday 26 September 2014, LUSTlab and the Municipality of the Hague are organizing a two-day hackathon at the beach, WTHX, together with (among others) The Hague Security Delta, The Hague Institute of Global Justice, TodaysArt, Amnesty International, Border Sessions, Fairphone, Waag and Campus Den Haag. Developers, designers and creative thinkers from various national and international backgrounds will delve into issues dealing with peace, justice, security and the impact of technology. Interdisciplinary teams will investigate and reframe current affairs and start making and testing prototypes.
Speakers
During the hackathon, participants can attend various talkshows. The following speakers have as yet been confirmed: Trendwatcher of the Year Farid Tabarki, City council member Karsten Klein, Oliver Hebert (CTO Fairphone), Ulrich Mans (Peace Informatics Lab), Dimitri Nieuwenhuizen (LUSTlab), Dave Hardey (Amnesty International).
Tickets
Tickets are € 50. To ensure a balance of expertise, participants are asked to register first. Afterwards they will be informed on their admittance. It is possible to split the two-day ticket with a colleague or friend.