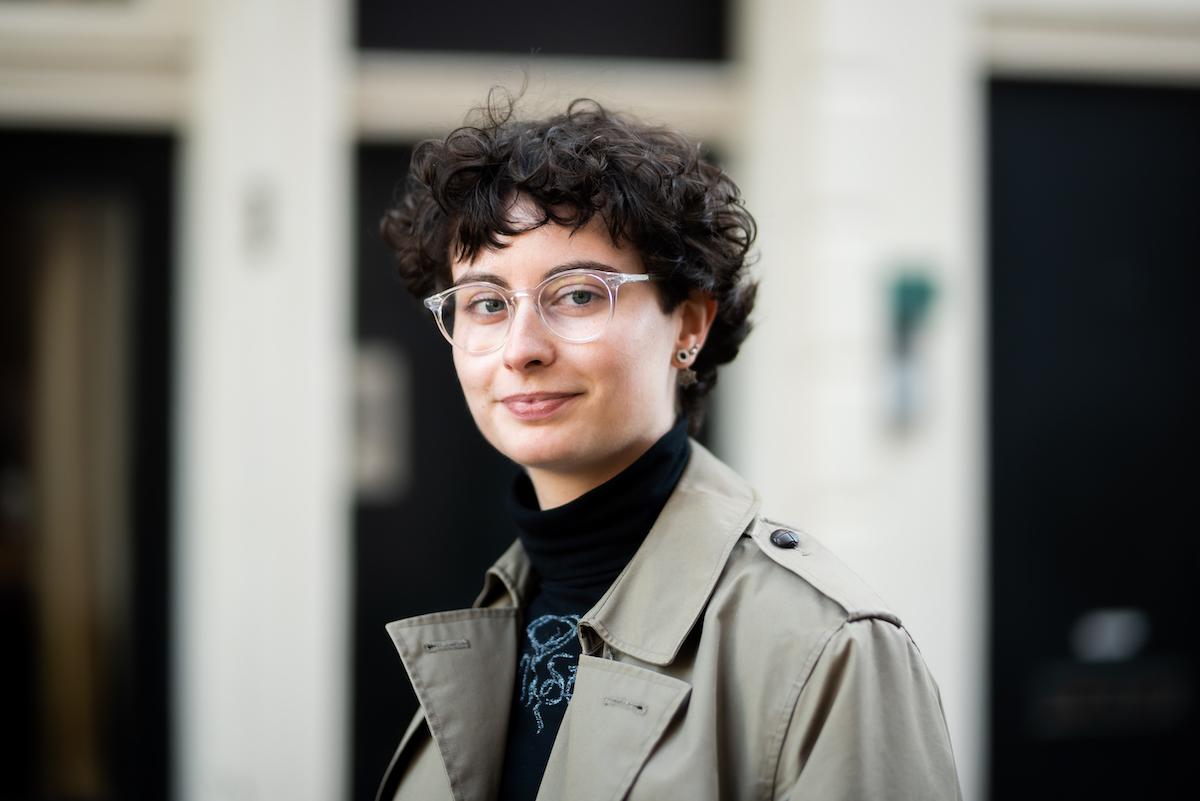 Michelle Vossen
Maker Educator
Michelle Vossen works for the Fablab and Maker Education Lab as a maker and maker educator. She graduated from ArtEZ in Fashion Design in 2019. She then started as an intern at the Fablab, and continued as an assistant at the Fab Academy the following year. She also works for the TextileLab as a Fabricademy instructor, mainly in the field of digital fabrication and electronics.
Michelle likes technology that is absurd, machines that are erratic, and software that is used out of context. Machine-made does not equal perfection, because a lot can go wrong: that unpredictability is what makes it so valuable. This 'ghost in the machine' is at the heart of what she does. She argues for more collaboration between designers and machines. A machine is not just an instrument: it can be a partner in the process, coming up with great design proposals.
She is a big fan of learning-by-making: diving into something with a good dose of enthusiasm, optimism and overconfidence can go a long way. She would like to transfer this methodology to the various labs and projects at Waag.
In addition to her work for Waag, Michelle works in the textile workshop of the Utrecht University of the Arts, where she focuses on the intersection of textiles, craft, sustainability and technology. Lately she has been developing upcycling techniques using embroidery machines, and spinning yarn with wool and conductive thread. She also gives workshops in the field of textiles and electronics.