Tracks4Crafts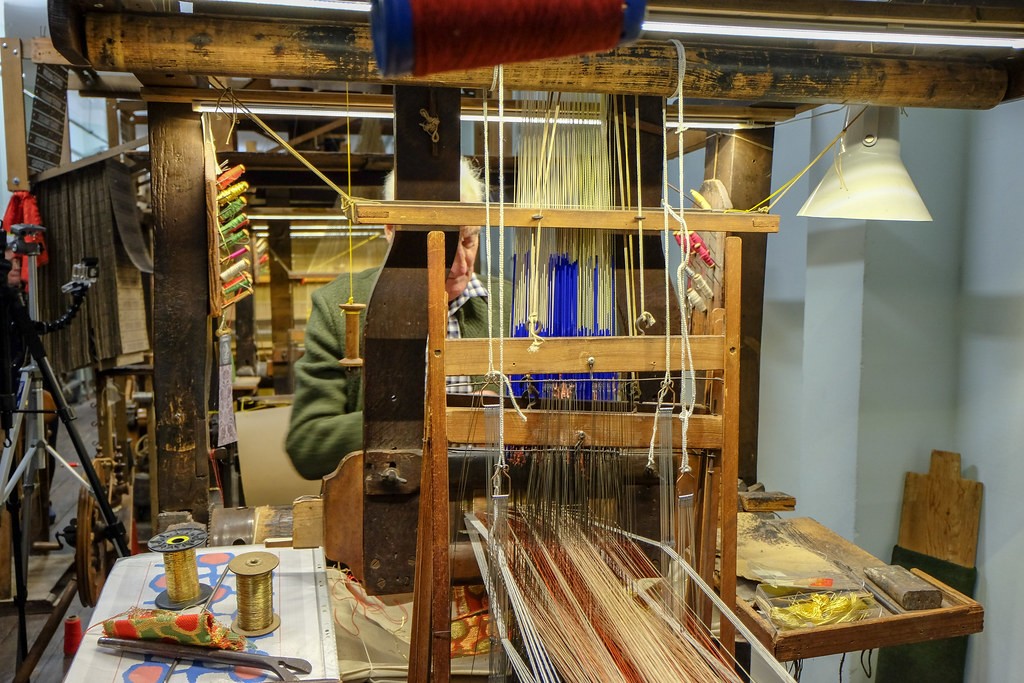 From metal forging to Staphorster dotwork, practising crafts is in danger of disappearing rapidly. Not just in the Netherlands but across Europe. Despite the efforts to include old crafts in the national list of immaterial heritage, the question remains how to keep these crafts alive. How do you move from merely preserving knowledge about crafts to transferring it sustainably? How can traditional craft knowledge be transferred to future generations and what role does technology play in this? Tracks4Crafts investigates and transforms the transfer of traditional craft knowledge to increase the social and economic appreciation of crafts and align them with a future-oriented heritage approach in Europe. The aim: to revitalise the appreciation of crafts and develop a future-proof form of transmission using digital technologies. 
To achieve this goal, four 'tracks' will be used in which we will
transform learning processes into physical spaces where craftspeople work together (in high-tech environments, including fablabs and maker spaces etc.),
develop new digital technologies that enhance and transform the transmission of traditional craft knowledge,
develop tools and instruments to capture and optimise the value of traditional craft knowledge produced (business modelling, certification and ownership protection), and
create networks to promote and disseminate the social and economic value of traditional craft knowledge. 
The challenge
Several projects and initiatives have already focused on future-proofing crafts through digitisation. Crafts are valued as heritage but are still often poorly integrated into high-tech environments (such as fablabs and maker spaces) and product development. The challenge for Tracks4Crafts lies in finding ways to protect and enhance crafts while promoting their economic and social value. How can you preserve the uniqueness of a craft and its tools while innovating? 
Who is Tracks4Crafts?
Tracks4Crafts is a four-year European Commission-backed initiative with a consortium of 15 partners in 11 countries. 
What does Waag do? 
Waag's own TextileLab and artist Marloeke van der Vlugt join forces. The TextileLab Amsterdam is a fashion and textile laboratory that experiments with craftsmanship, heritage, technology, digital fabrication and biology. Marloeke van der Vlugt is an artist and designer who operates at the intersection of theatre, audiovisual expressions and tangibility and touch. They are part of a two-part pilot experimenting with shaping 'craftsperson 2.0' and developing matching learning materials. 
Results
Tracks4Crafts expects its formats for learning and tools for certification and validation to address economic and cultural barriers among craftspeople. For example, realising that learning is of a long-term nature and reducing or even eliminating craftspeople's fear of craft being lost. By tapping the full potential of technology, including for converting embodied traditional craft knowledge to (embodied) open-source knowledge, crafts will transform rather than disappear from view. 
Want to know more?