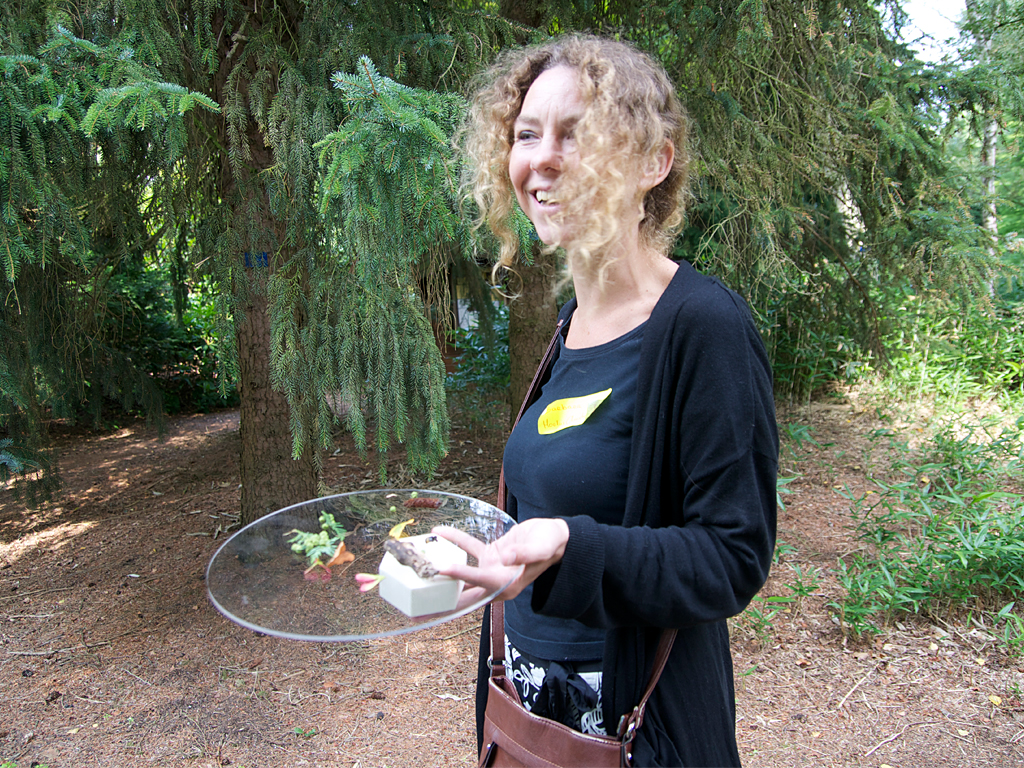 📷 Waag (BY)
Finally, we have officially started the first 'laboratory garden' with the botanical gardens in The Netherlands. In this project we are organizing co-creation labs to find new inventive ways to connect the available knowledge about plants and biodiversity to the needs of modern-age visitors. Target of the labs is to create an actively involved audience.
We do so in six weekly design sessions, with participants from different disciplines of the botanical gardens, the developer community and member of the existing and targeted new audience of the gardens. In total, three of these labs will be organized in 2013 and 2014, to cover several topics.
Tuesday 20 August, the first day was held at the von Gimborn Arboretum in Doorn. Besides Dick van Dijk, Helma van Rijn and Bert Spaan of Waag, 13 people (staff and volunteers) from the gardens participated.
To prepare themselves the participants mapped their gardens with markings like 'hidden treasury', 'forgotten time', the 'nicest story', the 'epicentre', etc. and made a log book for visitors and their behaviour.
The labs are part of the larger project 'Plants for the future', supported by the National Postcode Lottery.