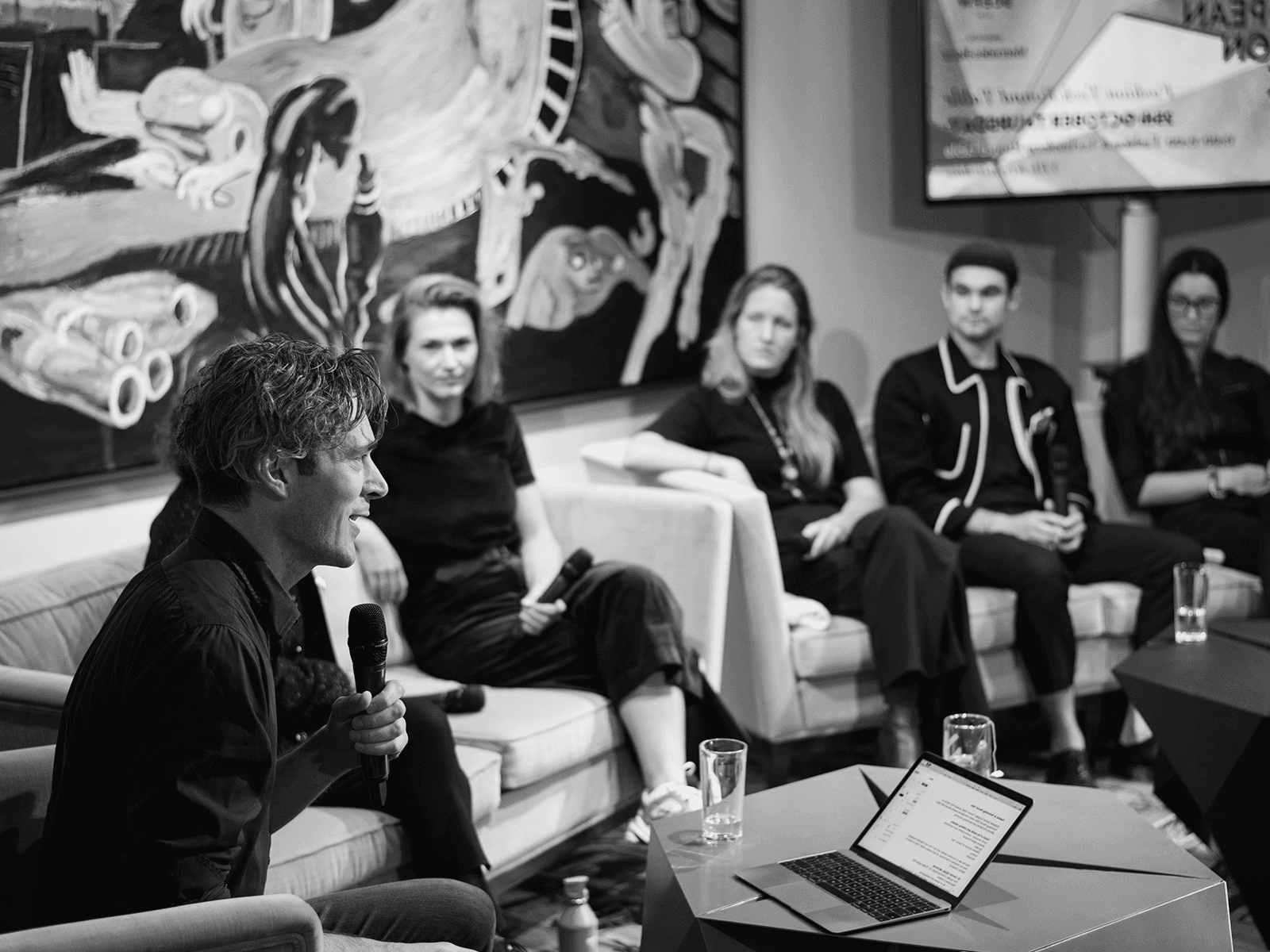 TextileLab @ Budapest Fashion Week
Recently I took part in a roundtable discussion during the Budapest Central European Fashion Week. Together with wonderful people that all want to change the industry for the better I discussed the desired change in fashion industry and materials of the future.
Other participants were Ryan Mario Yasin (founder Petit Pli) who is trained as aeronautical engineer and specialised in deployable structures. Petit Pli creates clothes that grow with children since children grow 7 sizes in their first 2 years on earth and this equates to a lot of waste. Fashion designer Katalin Zita Csillag who developed a beautiful fur made out of plant fiber. Fashion-tech designer Zsófia Lévai who integrates smart technology in her garments to enhance human interaction and shared experiences and Carmen Hijosa known from Piñatex, a material made out of pineapple leave fiber that she developed. Afterwards fashion journalist Olivia Pinnock gave her perspective on the current and future industry.
It wasn't the most provoking discussion, since in general we agreed on most of the topics touched upon, but it's always a powerful experience to connect and strengthen this worldwide network of critical innovators!