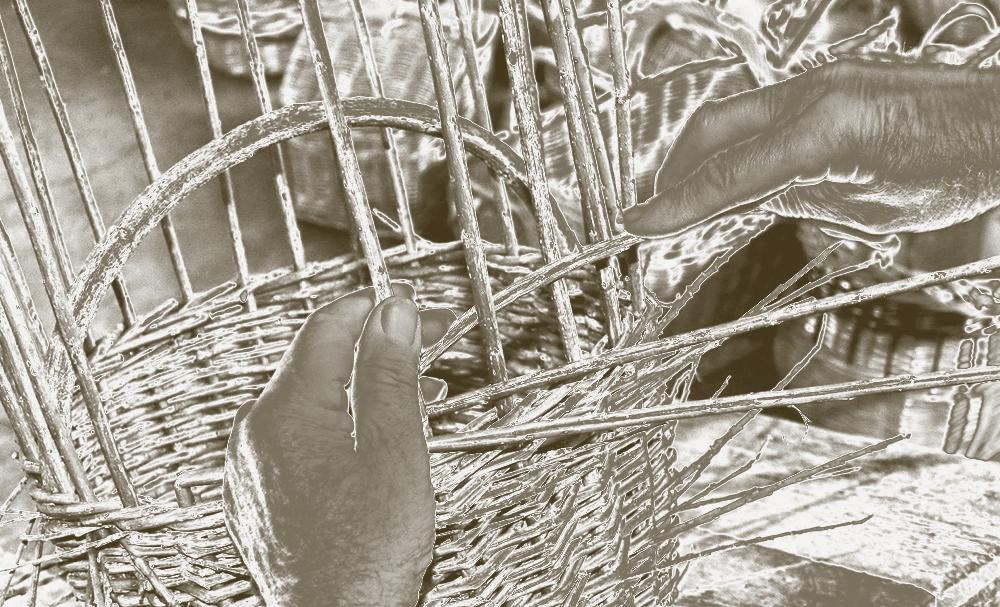 Waag Technology & Society Awards 2021: the winners
Waag congratulates the winners of the Waag Awards! This year, the Waag | Technology & Society Awards have been handed out to Ada Popowicz and Natalia Śliwińska. Both prizewinners will receive 300 euros. The awards are intended for the most promising students of the Royal Academy of Art in The Hague. The prize was created to encourage talented artists to continue their important work: providing a perspective on the challenges that humanity has ahead.
BA Waag Award
The nominees for the BA Waag Award are Bachelor's students from the ArtScience, Graphic Design and Interactive/Media/Design departments. This year's winner is Ada Popowicz (Graphic Design) with her Basketology project.
Basketology is based on The Carrier Bag Theory of Fiction (1986) by Ursula K. Le Guin. This theory suggests that the first defining human tool was not a spear but a basket. The spear has retained its primary reputation due to the rhetoric of storytelling: it is easier to tell a story of a single hero killing a mammoth than the collective effort of fruit picking. Today, the spear still manifests itself through colonial, binary and patriarchal narratives.
Through an online podcast platform featuring interviews with basket-minded people, Popowicz explores how physical attributes and cultural associations can be used as a metaphorical guide to view our socio-political landscape and defining ourselves within it. With Basketology, Popowicz not only proposes an alternative object, but also alternative ways of narrating stories and (re)thinking societal and technological developments. Bringing in perspectives such as collaboration rather than competition, a non-deliberate time, and non-binary ways of thinking and storytelling, Basketology takes a critical perspective in reflecting on the relationship between human and non-human, and between human and technology.
Also nominated for the BA Waag Award were Adriana Navarro Villacampa with The Hashtag as a Weapon, and Soyun Park with Wunderkammer 10.0.

MA Waag Award
Master's students from the ArtScience, Non Linear Narrative and Industrial Design departments were in the running for the MA Waag Award. This year, Natalia Śliwińska (Non Linear Narrative) won the prize.
With her work Beyond Taxonomic Narratives, Śliwińska digs into the history of the scientific naming of the plant species Carludovica palmata. This plant species was used to weave Panama hats. A selection of these hats can be found in the collection of the Naturalis Biodiversity Center in Leiden. In the past, Panama hats were made in the Maria Patronaat, a Roman Catholic braiding school in Paramaribo, by so-called 'fallen women' - or single mothers. This was a way of mental-physical disciplining and labor exploitation.
Śliwińska studies the untold stories behind the taxonomic name through archival research and interviews, and discovers the Dutch colonial history in Suriname. By weaving in personal and institutional narratives, Beyond Taxonomic Narratives challenges the neutrality and authority of taxonomy and scientific knowledge. As result, this form of knowledge production is reframed as a narrative that needs to be questioned.

The other nominees for the MA Waag Award were Farah Rahman with Sensing Willow, and Pablo Perez Quartenoud with from odds and ends.