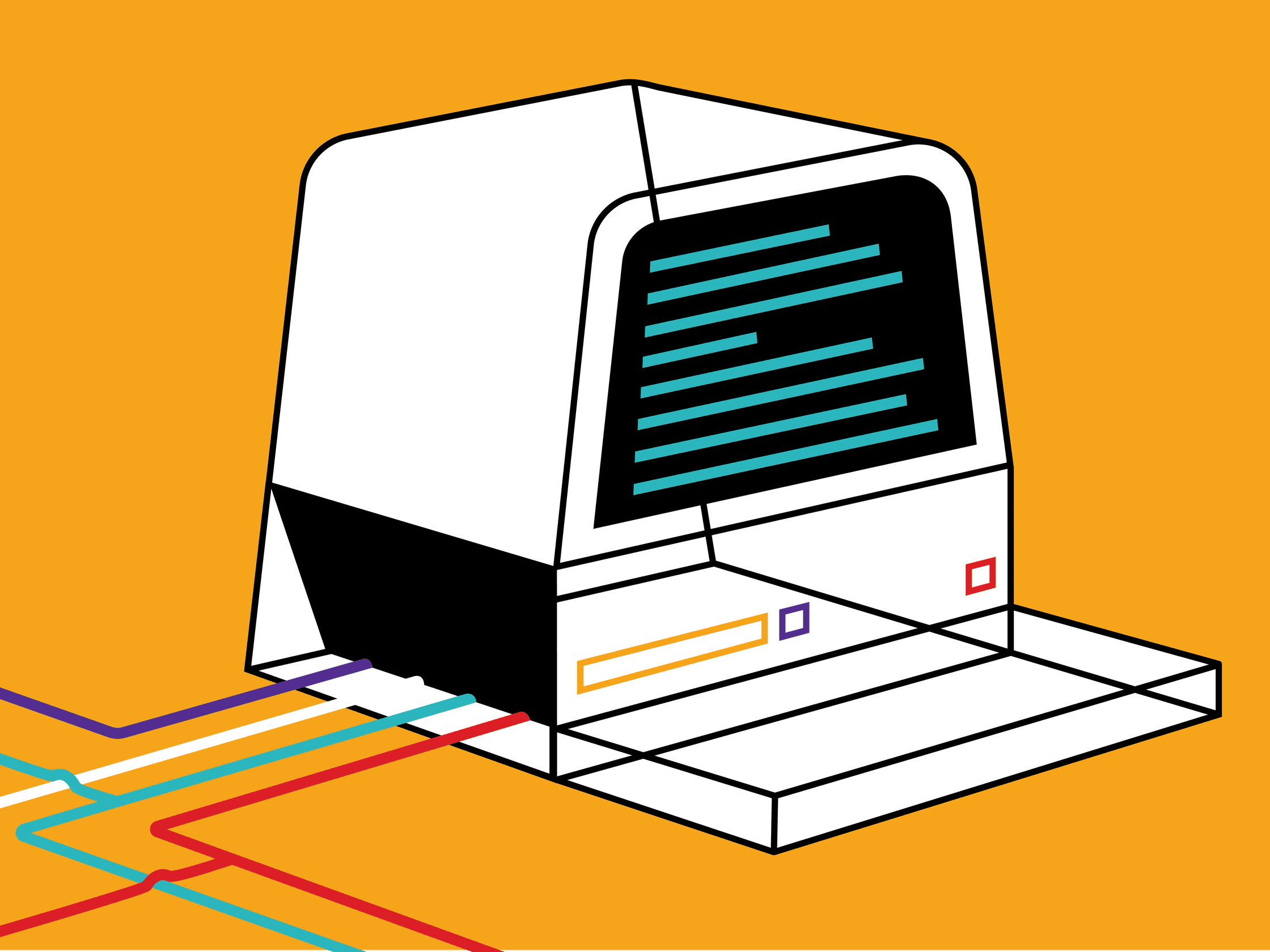 Zomergasten special: hacking with Henk
As a result of Dutch television broadcast 'Zomergasten' we hold interviews with people who deal with the topics discussed in their daily work. We spoke to a hacker, a bio-artist, a pioneer in creative education and a designer of do-it-yourself care solutions.
Part 1: Hacking with Henk - Henk Buursen has been working at Waag since 2000 and started to experiment with computers from a curiosity. That curious attitude is important for a hacker, he says. The hacker mindset was discussed in Zomergasten, among others, on the basis of the documentary Hacks by Christine Bader. View the entire overview of showed clips here.
'Children have important 'tools' to be a hacker: curiosity and sometimes mischief.'
Henk, you work for Waag and you are a hacker. Is that right?
Actually, I am not a hacker, but a system admin at Waag. But I do think that I once started to mess with computers from a 'hacker's mentality'. Hackers are curious about how things work: they look under the hood and think about what fun things they can do themselves. That's how it started for me as well.
How did that start?
In 1991, I worked at a small printing company that switched to computers. The early DTP work. I hated computers at first, but then became very curious and turned out to be quite handy with them. Not long after I bought my first PC.
Windows was installed on my first PC. I had enough of that very soon so I installed Linux. Linux then had to be installed from a floppy disk. That was more than 40 floppy disks. I was busy installing for weeks. Then I had a black screen with a blinking 'prompt' and I just started to try. This was in a time where we used BBS (Bulletin Boards System) to communicate. That was long before the internet as we know it today.
Did you also join other hackers?
My motivation to mess with computers really came from my activism in the squatters' and anti-military movement. I initially looked at how that new technology could support me in achieving my other goals. At 'The Digital City' initiative in Amsterdam you also saw that conviction, combined with more 'tech-nerd'-like hackers, who went to work much more from the technology, and with a number of folks from the cyberpunk community.
Do we have enough hackers today?
No, we need a lot more. Technology is becoming increasingly closed, a 'black box'. It is therefore more important than ever that we ask more questions or look through to understand what is happening under the hood. In order to find out how things works, we need that mentality and expertise. Someone who not only asks what happens to the data, but can also show where things go wrong.
At Waag we try to enthuse children for this hacker mentality through for example FabSchool or Cryptokids. For me it is really a motive to convey this attitude to those children. Children have important 'tools' to be a hacker: curiosity and sometimes mischief. They do things that they do not know exactly or are allowed to do, but they are too curious not to do it.
We should all have and keep that mentality. In our course for kids we often used to assemble a 'TV-B-gone' with the children. A remote control for all TVs on the world. When it was finished, of course they immediately wanted to go to the Media Markt electronics store to secretly turn off all the TVs. We could all use a little bit of that attitude.
The hacker is sometimes put in a bad light. Theft of digital identity, cracked bank details, etc. What do you think about that?
Take a red pill, I would say.