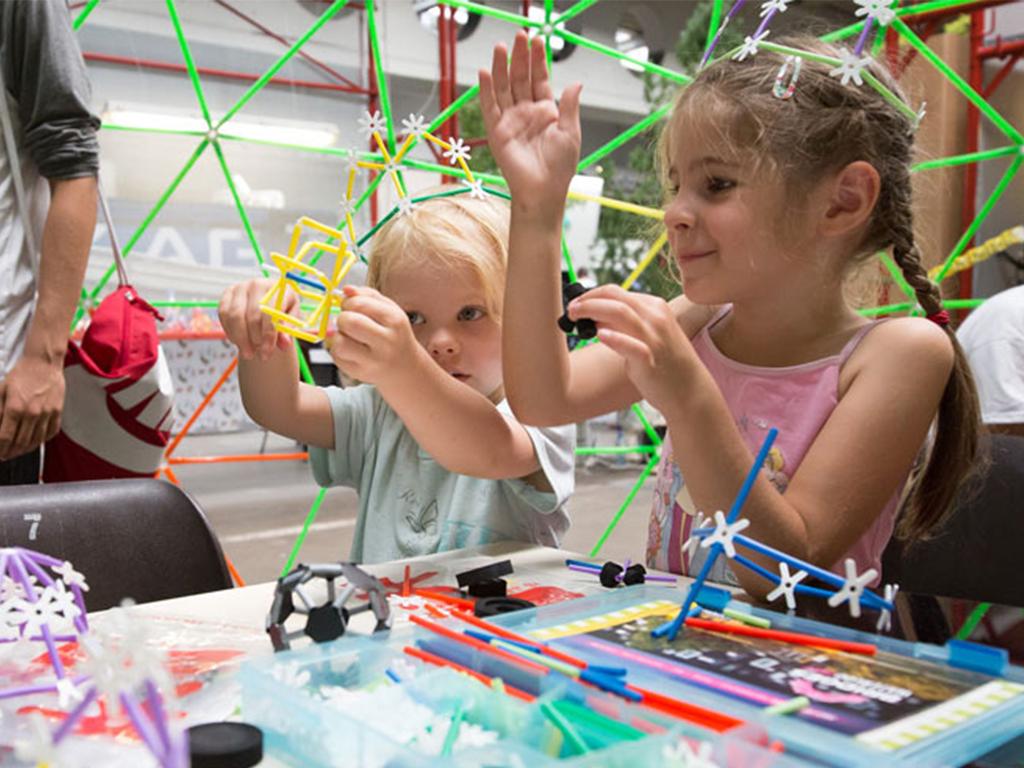 2017-09-07T09:00:00+02:00
2017-09-11T16:00:00+02:00
Ars Electronica Festival 2017
Festival for Art, Technology, Society
Linz, September THU 7 – MON 11, 2017
The program of every Ars Electronica Festival is an extraordinary mix of diverse formats and features. Visitors can customize their own personal Ars Electronica itinerary by choosing from among a wide array of conferences, speeches, exhibitions, concerts, performances and interventions staged over five days (September 7-11, 2017, Linz, Austria). The venues of these artistic-scientific encounters include the POSTCITY, the Ars Electronica Center, the OK Center for Contemporary Art, the CENTRAL, the Linz Art University, the Anton Bruckner Private University and the LENTOS art museum.
Exhibitions
The finest in media art. The most important exhibition at every festival is the CyberArts show at the OK Center for Contemporary Art featuring works submitted from all over the world for Prix Ars Electronica prize consideration and singled out for recognition by this year's juries. This is a comprehensive showcase of excellence and leading indicator of what's happening in digital art. The theme exhibition brings together a wide array of artistic approaches designed to open up diverse perspectives from which to consider this year's festival theme. The Ars Electronica Center (with extended opening hours throughout the Festival) provides 3,000 square meters of space hosting multiple exhibitions. Linz Art University's annual Campus show spotlighting outstanding work being done at a selected guest university rounds out the lineup of exhibitions running during the Festival.
Conferences
The Ars Electronica Festival is a platform for encounters with and exchange among outstanding scientists and artists. A series of symposia focuses on the Festival theme. The Future Innovators Summit is a conclave at which seasoned experts, up-and-coming entrepreneurs and social activists, engineers and scientists, artists and designers get together to exchange insights and skills and to inspire one another. The Prix Forums are panel discussions featuring Prix Ars Electronica jurors and prizewinners.
Concerts
Music and visualizations are mainstays of the Festival program. An opening extravaganza on Thursday, September 7, 2017 kicks off the five-day media art festival. Linz's spacious riverside Donaupark will once again be serving as an open-air stage—on Saturday, September 9th, centerpiece of the Visualized Klangwolke (Cloud of Sound); on Sunday, September 10th, the site of the Big Concert Night when orchestral music and digital sounds intermingle with live electronics and visualizations. Music Monday on September 11th is a great opportunity for aficionados of digital music and sound art to enjoy up-close-and-personal encounters with the festival's lineup of artists and musicians.
Deep Space 8K
Crystal-clear images on a jumbo-format 16×9-meter wall-and-floor projection surface make a visit to Deep Space 8K in the Ars Electronica Center an unforgettable experience. Whether you're viewing giga-pixel photos, ultra-high-definition videos or virtual 3-D applications in 8K resolution—Deep Space is the ultimate setting for concerts, performances and presentations.
Animations
The Ars Electronica Animation Festival screens a selection of the most outstanding animated works honored by the Prix Ars Electronica jury in recognition of their substantive and stylistic quality. This lineup impressively gets across how the genre itself has flourished of late and the extent to which it now pervades our everyday life. The CENTRAL on Landstraße in the heart of downtown Linz is the epicenter of media art in the form of multifaceted motion pictures. And for all those looking for a place to get their minds off worlds of imagery for a while, this is also a great spot to kick back and hang out.
u19 CREATE YOUR WORLD Future Festival of the Next Generation
The u19 – CREATE YOUR WORLD Future Festival of the Next Generation is a hotbed of ideas and a playground for the exchange of solutions, concepts and experiments focused of the future by young people under age 19. Amidst a colorful festival village set up, up-and-coming young artists, programmers and tinkerers can show how they see the world of tomorrow. Accordingly, youngsters aren't just members of the audience; they're also festival co-producers.