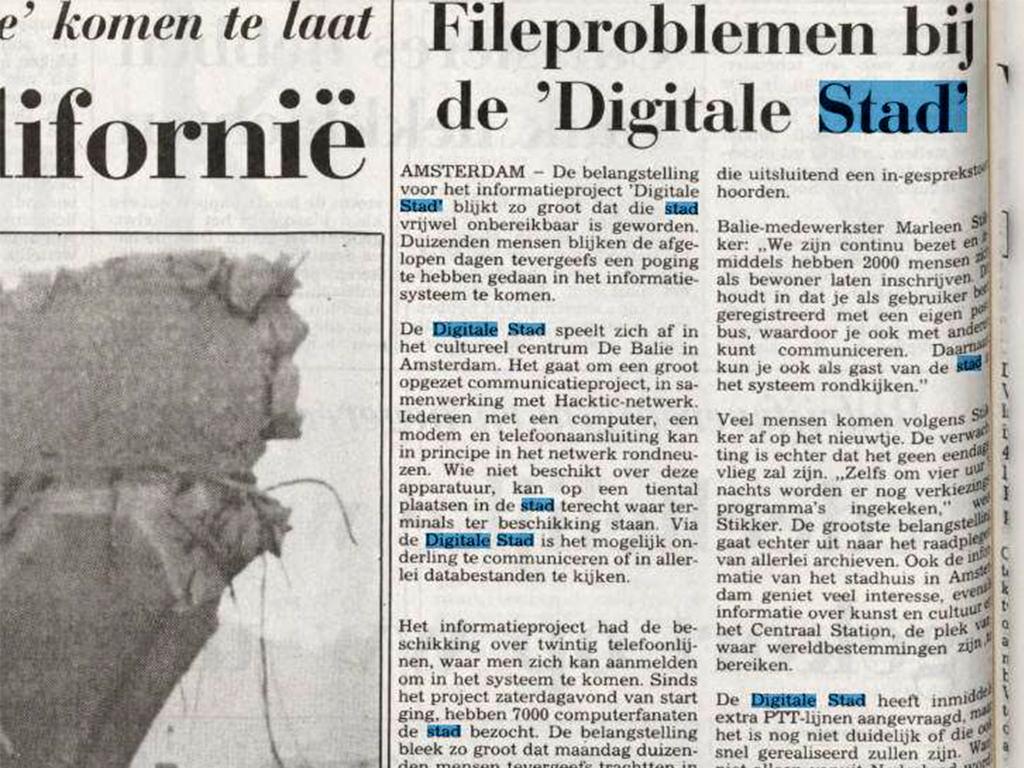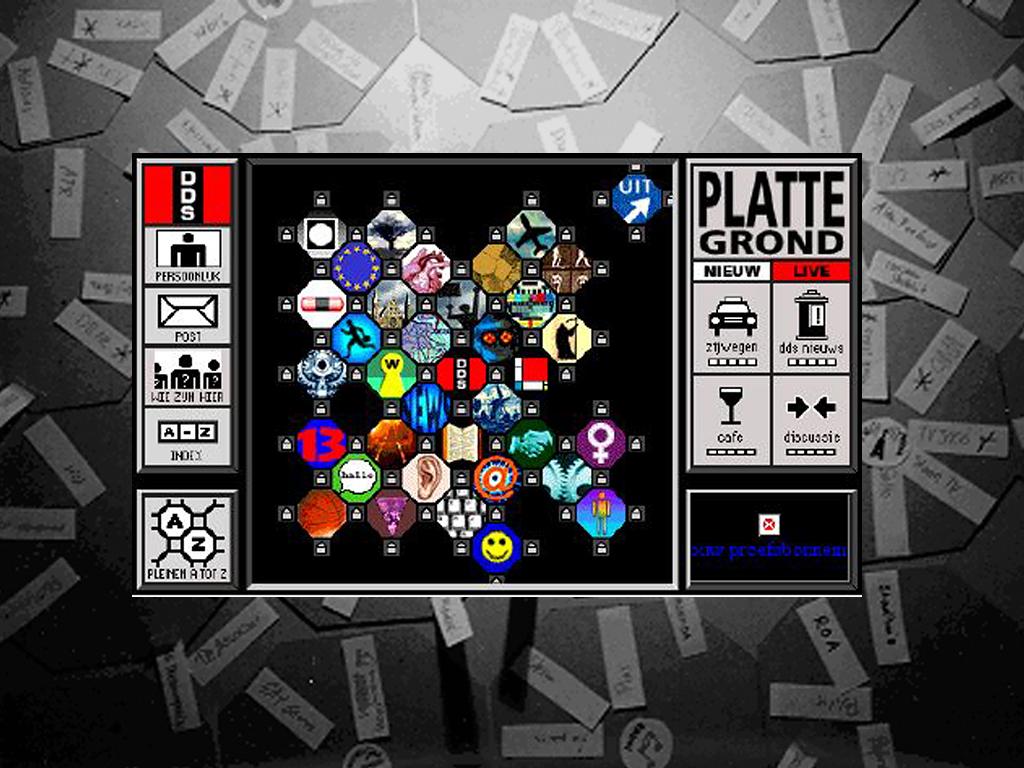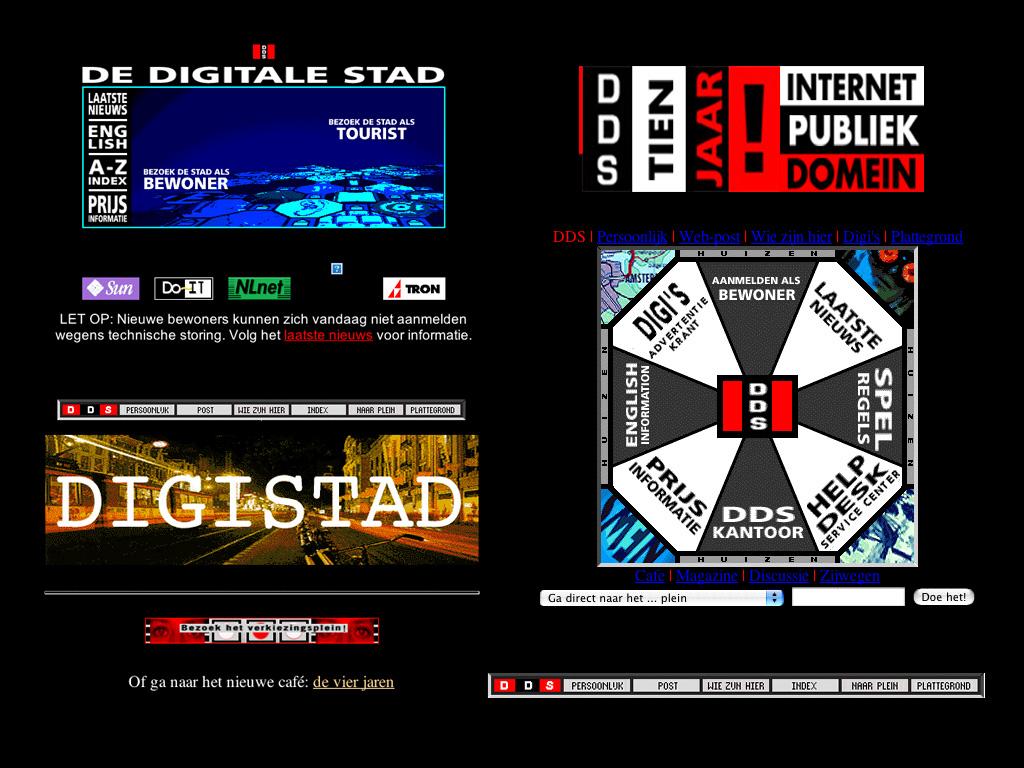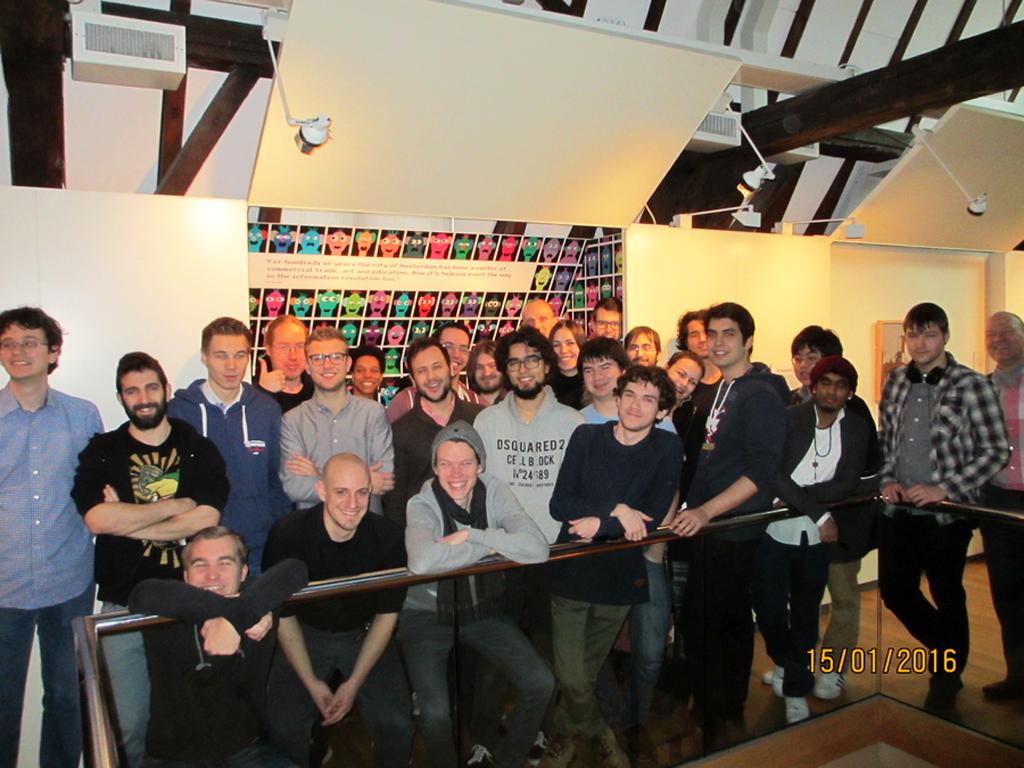 2016-06-30T13:00:00+02:00
2016-06-30T16:30:00+02:00
The Digital City relives
Waag has her roots in the Digital City (DDS), the first digital social network in Amsterdam (which opened on 15 January 1994). There is good news for all those fans of the DDS: a team of ICT students of the University of Amsterdam has succeeded to read the code from the digital archives of the DDS from 1994-1996 and revive the software! The results of this spectacular project will be presented at the Amsterdam Museum, on Thursday 30 June 2016.
Registration (entrance is free after registration)
More information is available at the Dutch version of this event page.
"DDS 3.0 operational" is special project of UvA/VU MSc CS conducted by:
Ronald Bethlehem
Robert Jansma
Thomas Koch
Millen Mortier
Kishan Nirghin
Tim Veenman
Randy de Vries
Marc Went
supervised by Gerard Alberts (UvA)
with advice from Tjarda de Haan (Amsterdam Museum), Michael van Eeden (DDS), Paul Vogel (DDS) and Jesse de Vos (Beeld en Geluid), Theun van den Doel
and compliments from Brewster Kahle