Digital City (DDS)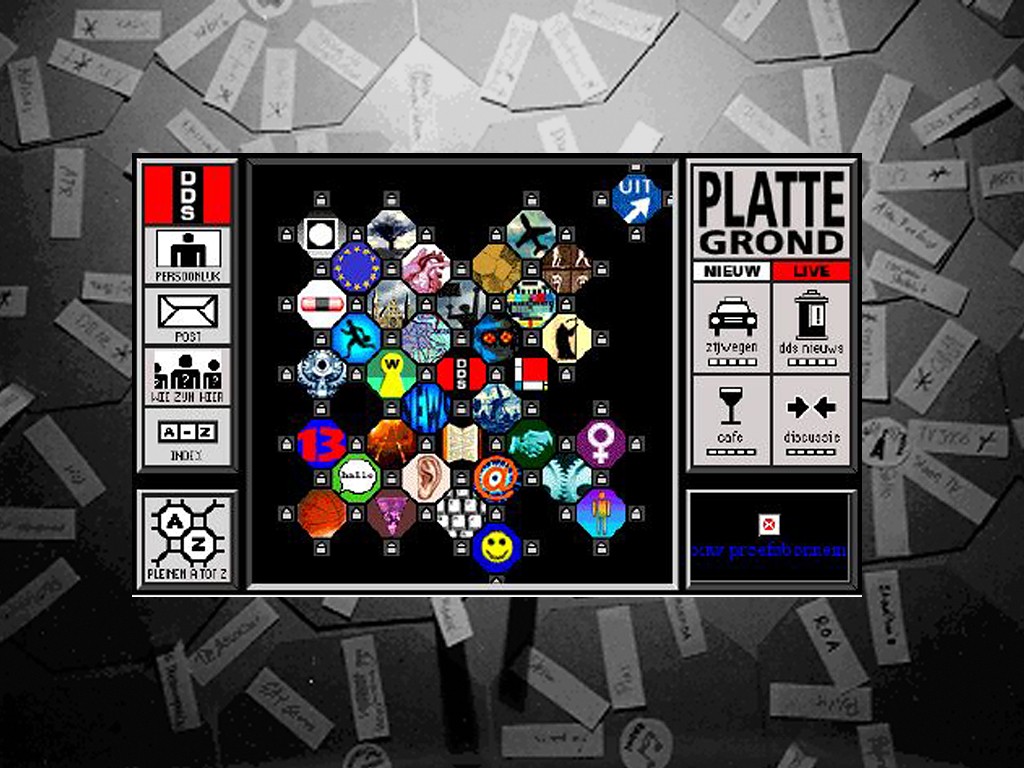 The Digital City (De Digitale Stad, DDS) started on 15 January 1994 as a freenet initiative of cultural centre De Balie and Hack-Tic (what later became internet provider XS4ALL) in Amsterdam. For the first time, internet access was available for a large group of citizens in Amsterdam: 100.000 users were noted in the first half year alone! Modems were rapidly sold out in and around Amsterdam. It was the first online internet community to come to existence.
Marleen Stikker was chairman of DDS and was also nicknamed the 'mayor' of the virtual city. DDS became a foundation in 1995, but the network ceased to exist in 2001 when municipal subsidy stopped. It was later transformed into a (commercial) internet provider, while volunteers carried on with the original purpose of DDS.
Waag organised meetings at the celebration of 5 and 10 years of DDS, in 1999 and 2004. In 2011, work was started to make the heritage of DDS part of the Amsterdam Museum. A small group of people tried to retrieve as much as possible of the early days, being hardware, code and files (RE:DDS). In 2014, the gathered material became part of the permanent collection of the museum.
In 2016, under the name 'The Digital City Revives', the search for old material and the preservation of our digital heritage continued. This case study for web archeology was honoured with a Digital Preservation Award in the category 'The National Archives Award for Safeguarding the Digital Legacy'.