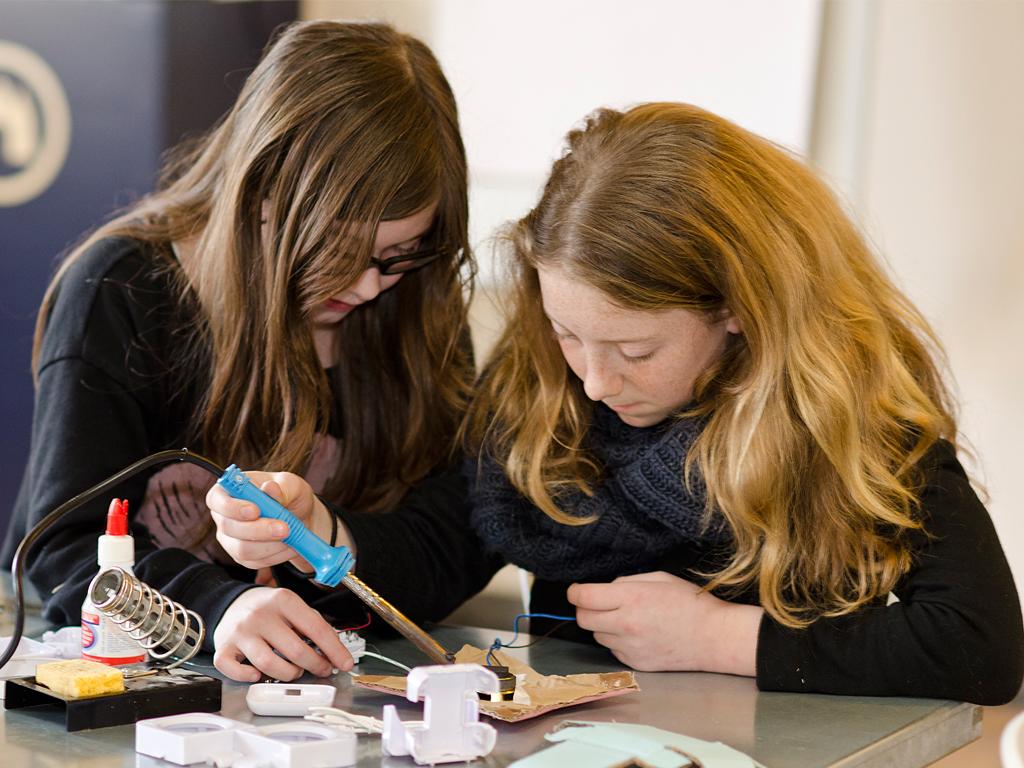 2014-09-24T15:30:00+02:00
2014-09-24T18:30:00+02:00
FabSchool: learning by making
On Wednesday 24 September 2014, Waag's Creative Learning Lab and Rotslab organize an afternoon about DIY technology, creativity and making in education. We are proud to have Sylvia Libow Martinez of 'Invent to Learn' who will give a keynote about her method. 
Make it!
Different educational representatives of maker spaces and education in The Netherlands will get together to share good practices and experiences. We will announce the public launch of FabSchool and show the power of giving tailor-made workshops in making and present the new FabSchool website that we developed to share the knowledge for everyone interested in 'learning by making'.
Please note: this event is mainly Dutch spoken, except for the contribution of Sylvia Libow Martinez.
Programme
16:30 - Doors open
17:00 - Introduction by Marleen Stikker / Karien Vermeulen
17:15 - Invent to learn, Sylvia Libow Martinez
17:35 - Panel discussion
18:10 - Presentation FabSchool platform
18:15 - Drinks nd Fab it yourself! hands-on experiments at Fablab Amsterdam