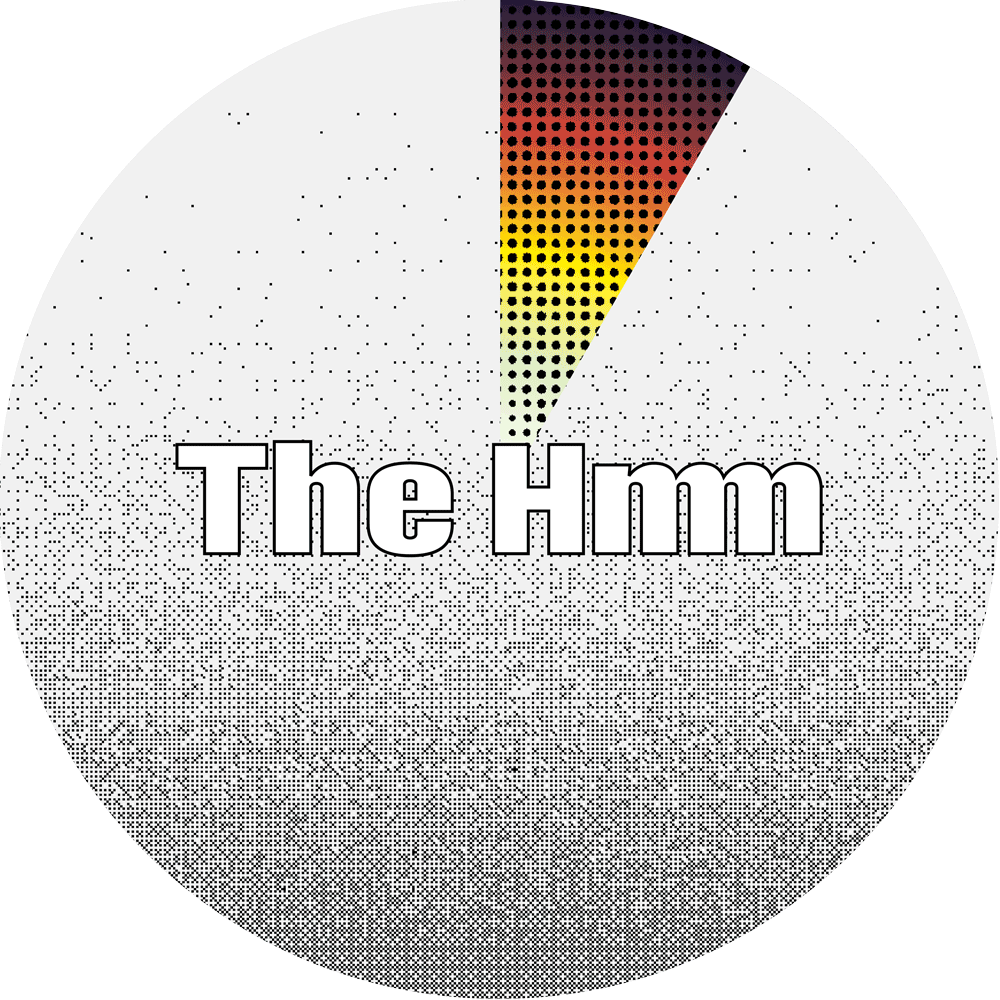 2022-04-28T20:00:30+02:00
2022-04-28T22:30:00+02:00
The Hmm @ Waag
Waag is one of four locations for The Hmm. On this evening, we will explore how different forms of media can bring us together through time and space. For the first time in the Netherlands, we create an event that takes place at four locations throughout the country, at the same time. Eight speakers will join us, partially live and partially through livestream. Come and explore with us!
When: Thursday 28 April, 20:00-22:30 hrs
Where: Waag in Amsterdam, Het Nieuwe Instituut in Rotterdam, MU in Eindhoven and IMPAKT in Utrecht
The Hmm @ 4 locations 
In 1964, Marshall McLuhan wrote about the concept of the global village and that 'we have extended our central nervous system itself in a global embrace, abolishing both space and time as far as our planet is concerned.' Almost sixty years later we're still asking how different forms of media can bring us together across time and space, and tonight we want to explore just that. This event must be one of our most challenging experiments this year and, as far as we know, it is the first time something like this has happened in the Netherlands! The Hmm @ 4 locations is a decentralised event that takes place simultaneously at four locations in four provinces in the Netherlands.
The idea for this hybrid format emerged during a conversation with live-ness researcher Esther Hammelburg, who questions the importance of being together in one place in order to create a sense of togetherness. Tonight, we will investigate whether that is really the case. You can attend The Hmm @ 4 locations in Amsterdam, Rotterdam, Utrecht and Eindhoven, and of course you can also follow the event online. We have invited eight speakers to join us across all four locations. Each location will have two speakers physically present there and the other speakers will be followed via a livestream in each location.
Programme
At Waag, the following speakers will partake:
Marta Ceccarelli
Marta Ceccarelli will be joining us to talk about her master thesis on dark forests of the internet: private messaging groups, newsletters and Discord channels where internet users flee to because they no longer feel safe on mainstream platforms.
Lulu van Dijck
Lulu van Dijck will talk about 'Hacking the grocery store', a web-based augmented reality platform which makes use of the existing infrastructure of Albert Heijn stores throughout the Netherlands, as a means to exhibit artworks by young artists.
Six other speakers will join us from the locations in Rotterdam, Utrecht and Eindhoven. Check them out.
Waag Futurelab
Waag Futurelab is a platform for designers and artists to research current societal issues. Waag brings together all relevant parties through expositions, presentations, experiments, debates and reflection. In the four-year Expeditions to planet B programme, Waag Futurelab is finding the answer to the following design questions: what if a planet B would exist? How would we re-design our world and our lives? And what does that teach us about the here and now?