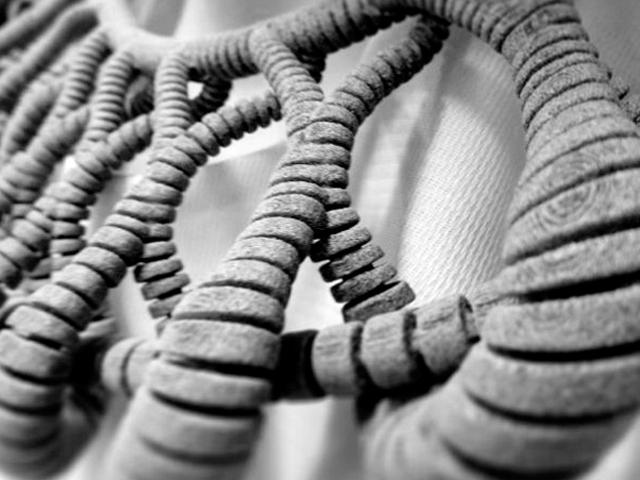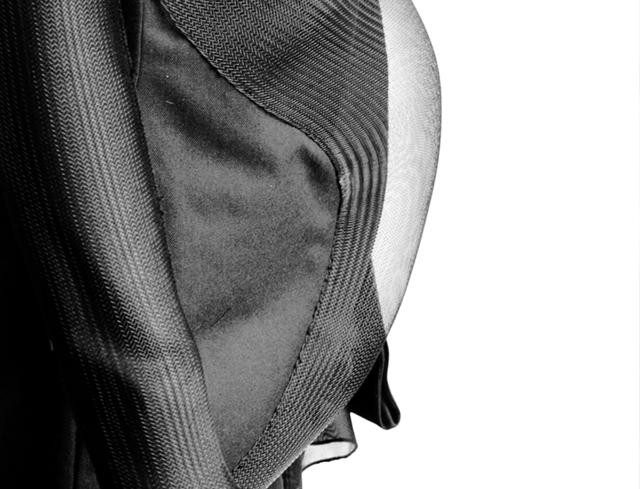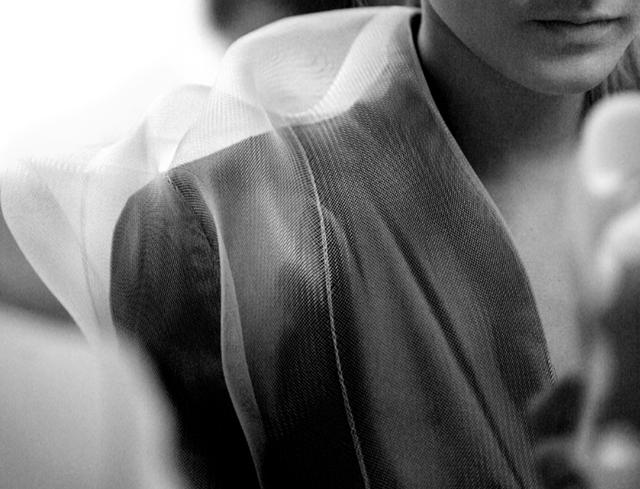 2014-02-06T14:30:00+01:00
2014-02-06T19:00:00+01:00
Hypercrafting Fashion with Pauline van Dongen
On February 6, 2014 Waag is all about fashion & innovation during winterSALON/2014. Top experts in the field will make you experience a future scenario where clothes are both fashionable as innovative and meaningful at the same time. Be surprised by (live) performance, discover boundaries and play with technology. 
Shaping future dreams
Rechargeable textiles with built in solar batteries, temperature controlled garments and 3D printed shoes. All examples of future dreams that nowadays seem to be translated into reality. What are the ideas behind these products and how do they come into being? Different specialists in the field of fashion, science and technology will speak at this event.
Show & Tell
After an introduction by avant-garde designer Pauline van Dongen and professor Fashion Theory and Research José Teunissen (ArtEZ) it's time to show and tell. Janne Kyttanen, creative director of 3D systems, designer Anouk Wipprecht and Pauline van Dongen present their latest work. XSENS (3D motion-tracking and Lester Arias (dancer) will perform in a live motion tracking session and Loe Feijs (Prof. TU/e Industrial design) and Leonie Tenthof van Noorden (Master student TU/e Industrial design) will show  examples how generative design techniques can be applied in fashion design. 
Workshops & Discussion
Hands-on workshops to explore what the opportunities are for digital 3D fabrication in fashion. Or explore digital tailoring in depth. You can also join a DIY workshop where you can experiment with textiles and new techniques in the Fablab. Professor Anneke Smelik will lead the final discussion and present the results of the workshops, giving an overview of the challenges in fashion and techonology.
Fashion vs. Innovation
In collaboration with Waag, fashion designer Pauline van Dongen and design researcher Dr. Oscar Tomico (project leader of CRISP Smart Textile Services) are the curators of the day. They are both part of CLICKNL Next Fashion. Inspired on CLICKNL Crafting Wearables we will literally shape this session. From an artistic point of view we zoom into the movements of the human body and look how functionality can be translated into outstanding aesthetic shapes.
Program
14.30-15.00 Doors open
15.00-16.00 Introduction by Pauline van Dongen & José Teunissen, followed by Show and tell + Q&A
16.00-17.30 Three different workshops
17.30-18.00 Discussion moderated by Anneke Smelik
16.00-19.00 Bar open & music
This event is English spoken throughout. Entrance is € 10 per person (payable at the door). You can register below.
When?
6 February 2014
14.30-19.00 hrs
Where?
Waag
Nieuwmarkt 4
1012 CR Amsterdam
Partners
CRISP
CLICKNL Crafting Wearables
Pauline van Dongen
Oscar Tomico
TU Eindhoven
SALON/
Hypercrafting Fashion is part of Careful Designs @ Waag Open Space and supported by CRISP, AFK and Fund Creative Industries.