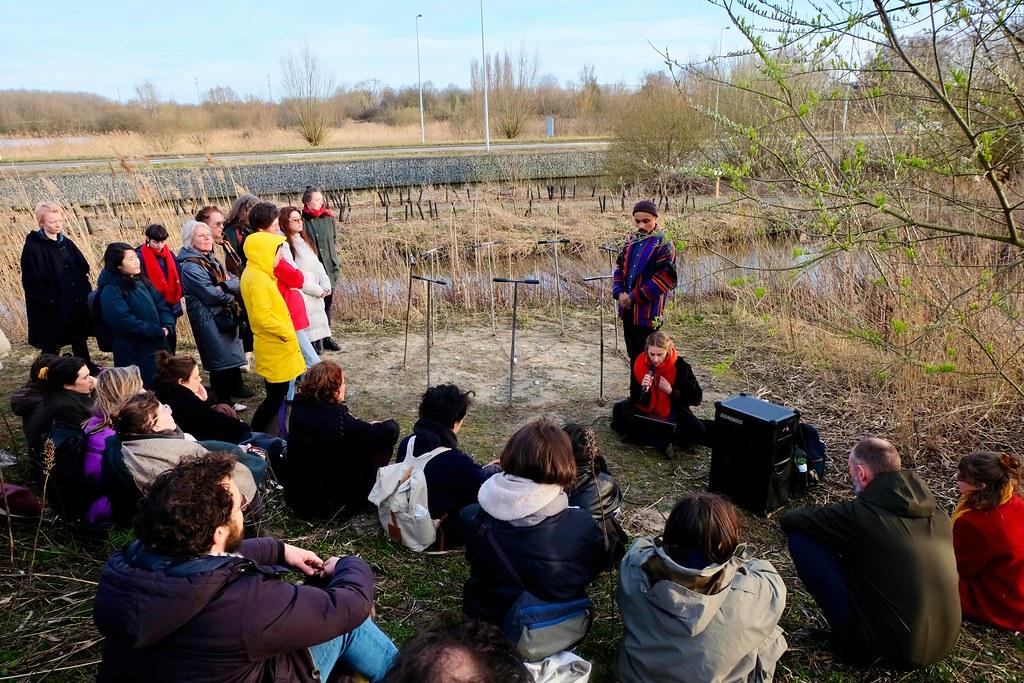 2023-09-22T15:00:00+02:00
2023-09-22T19:30:00+02:00
Landschapsfestival: Autumn Equinox Celebration
Join our Autumn Equinox Celebration as we close off the Landschapsfestival on Amsterdam Science Park!
Take part in the futuristic workshop by artist collective de Onkruidenier (sold out) and the autumn equinox wolves ceremony by artist Esmee Geerken. Stroll past the biodiverse and artistic structures and marvel at the living environment of the park. We will conclude with a tasty autumn soup and a drink!
During the Landschapsfestival: Through different eyes, Waag Futurelab invites you to come to the Amsterdam Science Park to shift your senses and discover the city as a living place, together with artists, local residents and scientists. We shift our attention from bricks and structures to critters and soil. 
With the arrival of autumn, the first edition of the Landschapsfestival comes to an end. The biodiverse and creative interventions built during the festival will remain, hopefully along with many new glimpses of the living city.
On Friday 22 September, we will take stock of what the summer brought us and look together at the future of a Science Park full of more-than-human encounters and transformation. On this day, between 15:00 and 20:30, you can take part in three different workshops or walk along the buildings on the Science Park. We will conclude with drinks.
Check out the programme in Dutch.
Please note! If you are tight on funds but would like to participate in this event, please contact floortje [@] waag [dot] org.