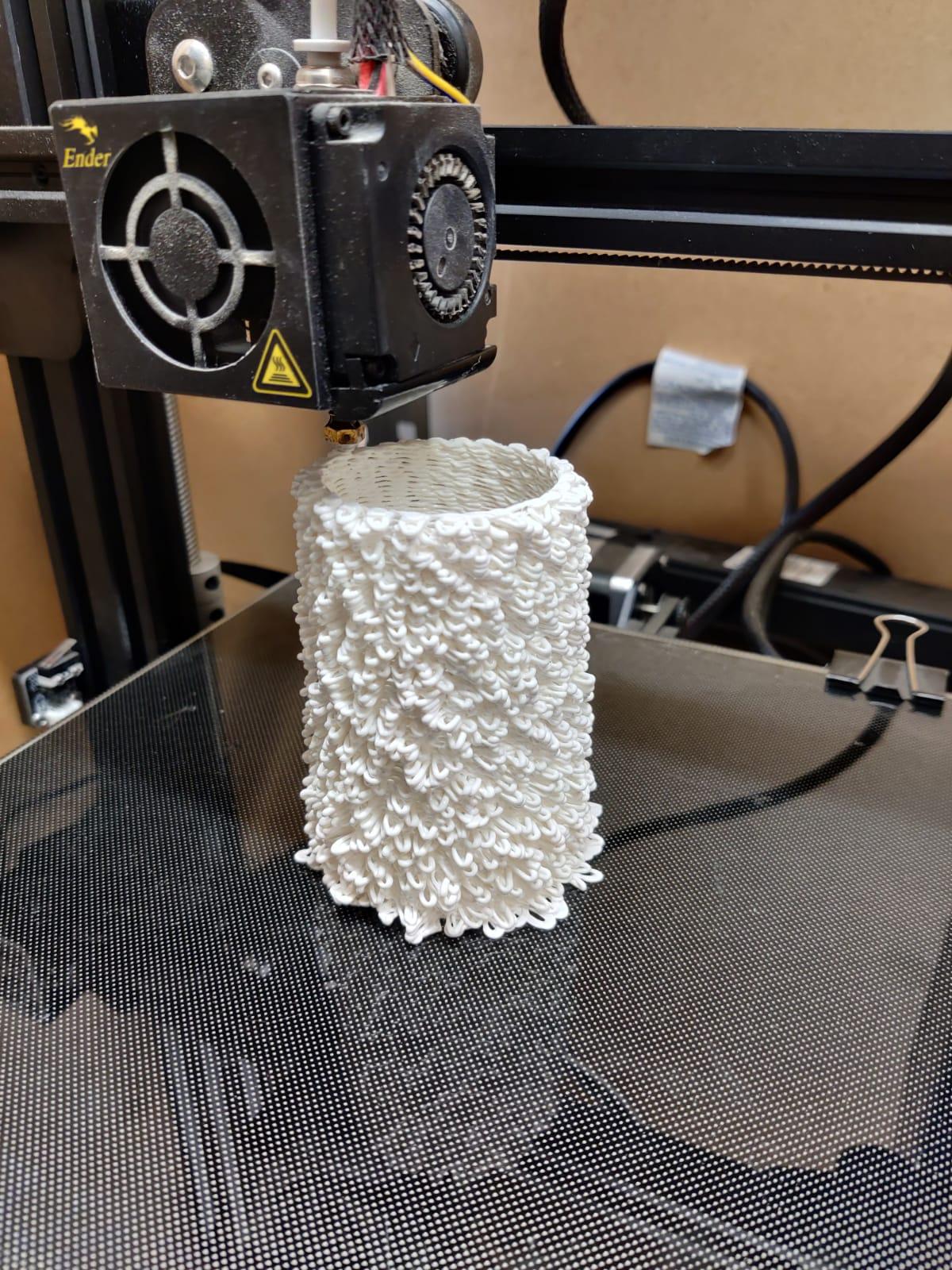 2023-03-15T14:00:00+01:00
2023-03-15T17:30:00+01:00
S+T+ARTS at European Robotics Forum
During this year's European Robotics Forum at Odense (Denmark), Waag Futurelab will organise two S+T+ARTS sessions on human-robot interactions and artistic collaborations.
How can artistic collaborations with the robot industry push for art-driven innovation and societal understanding of human-robot interactions? How can robotization on the one hand, and care for the workers on the other, go hand in hand? And how can this be integrated in industrial manufacturing robotics that work on construction, arts and crafts?
Session 1: S+T+ARTS Residencies - Artistic Experimentation with Robotic Platforms
When? Wednesday 15th March 14:00 - 16:30 hrs.
During this session, we are pleased to share with you the three selected artists for the VOJEXT S+T+ARTS Residencies. From March until December 2023, the artists will each work on different challenges with VOJEXT partners Robotnik (Spain) and Fondazione Istituo Italiano Di Tecnologica (Italy).
Session 2: S+T+ARTS TALK - Fostering Artistic Collaboration
When? Wednesday 15th March 16:00 - 17:30 hrs. 
This workshop explores the potential for cross-disciplinary collaboration between artists and industry to foster innovation and new product development. Drawing on real-life examples, such as the Knowledge Transfer Experiments in the Better Factory project, we will examine the key success factors for these collaborations, and explore how artists can be involved in industrial product- and process design to foster innovation, creativity and problem-solving industry. 
The workshop aims to encourage cross-disciplinary collaborations and inspire new approaches to innovation. Participants will gain a deeper undestanding of the potential benefits of working with artists, and how to establish successful collaborations. 
Programme
Introduction by moderator Zeynep Birsel (Waag Futurelab)
25  min: Presentations
20 min: Panel discussion
20 min: Q&A session
Contributors
Aldo Solllazzo, entrepeneur and innovator, expert in robotics, computer vision, and computational design. Director of the Master in Robotics and Advanced Construction at the Institute for Advanced Architecture of Catalunya (Barcelona, SP) and CEO of Noumena, Reshape and LAMÁQUINA (ES)
Panos Sakkas, architect and co-founder of research and design studio The New Raw (Rotterdam, NL), developing digital craftsmanship techniques and circular design concepts, using robots to transform plastic waste into circular products.
Gareth Neal, artist/designer and founder of a design and craft studio in East London. Focusing on digital techniques to create uniquely crafted pieces. Panos and Gareth joined forces for their collaborative design experiment in Better Factory. 
Jelle Feringa, architecture and robotics specialist. Founder at Terrestrial, developing a robotic approach to earthen construction. Co-founder of EZCT, Odico formwork robotics & Block Foundation.
About S+T+ARTS Prize
Science, Technology and the Arts (STARTS for short) is a European Commission initiative that supports the collaboration between the three disciplines. By handing out two yearly STARTS Prizes, the aim is to foster innovation in order to tackle economic, social and technological challenges that face today's Europe. 
About VOJEXT
The European VOJEXT project aims at providing a business and technological framework to enable matchmaking and encourage producers and adopters of autonomous systems for human-robot interaction, dynamizing science-driven approaches for the European industry. Within this context, Waag contributes to wider societal and personal perspectives addressing human-machine relations in manufacturing environments.