31-5-21 14:20 - 13-6-21 16:20
Bijenkorf, Dam 1, Amsterdam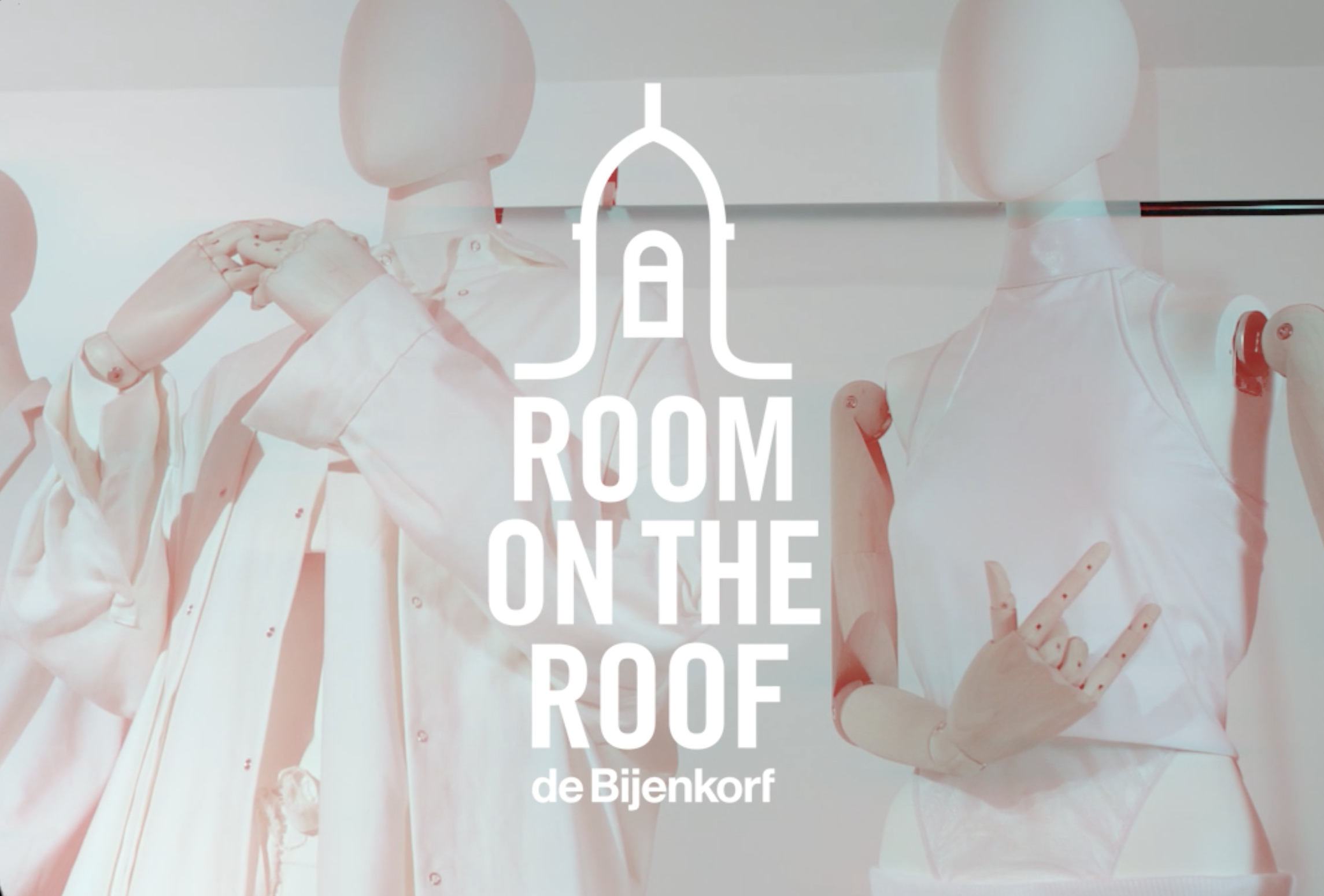 📷 Bijenkorf (BY-NC-SA)
For the exhibition 'In de maak' by the Bijenkorf and Room on the Roof, Waag's TextileLab contributed the display case about 'the future'. The circular outfit can be seen in the display case of the Bijenkorf until June 13th.
For this work, the TextileLab looks to natural phenomena as a source of inspiration, both for materials research and for circular processes and systems of textiles. This work explores the potential of crystals as a creative, sustainable and luxurious material. Crystals were grown directly on the tissue from a liquid solution. The crystals in their delicate existence can be easily melted into solution over and over, transformed into a new design. The growth of this matter on the fabric manipulates and shapes the fabric into the final design.
This work is intended to show the potential of nature to provide people with inspiration and look at reusable materials.
Waag's TextileLab is a creative research lab that combines digital manufacturing processes, handicraft techniques, textile knowledge and material research. It looks at relevant opportunities for the textile, fashion and material domains and how they influence the way we work together for change.
Room on the Roof is a space for artists in residence in the tower on top of the Bijenkorf in Amsterdam. This place in the heart of the city is a place for reflection, creation and a platform for new ideas. De Bijenkorf invites local and international artists, writers, musicians, architects and designers to create new work. From the Room on the Roof, the work of the artists is visible in the store in various ways. Music in the fitting rooms, a poem in the book department, exhibitions in the atrium, the stairwell and the shop windows.