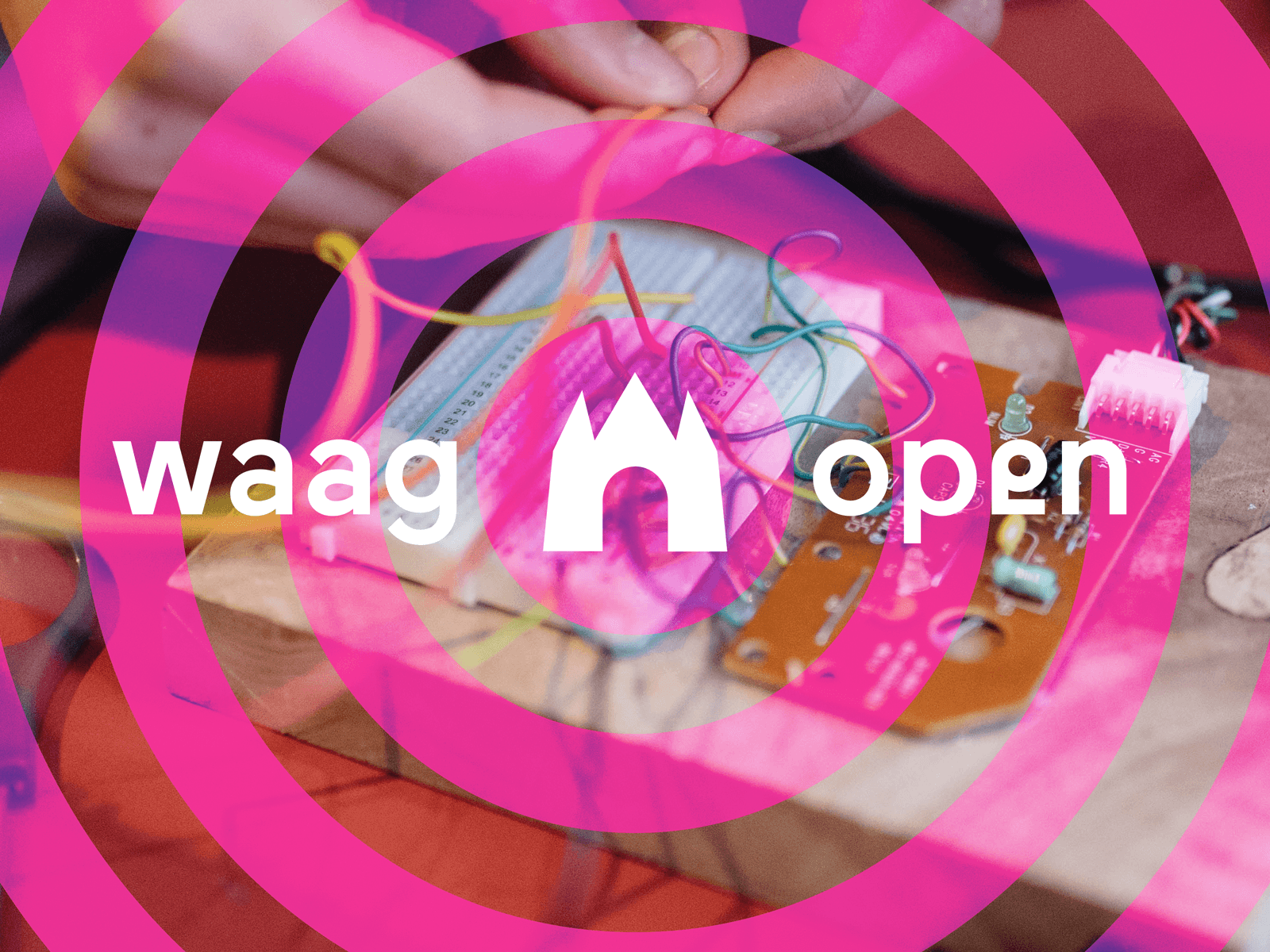 2022-10-06T19:30:00+02:00
2022-10-06T22:00:00+02:00
Waag Open: Deep dive into the Fablab
Join Waag Open on Thursday 6 October and discover how to create a piece of working technology from simple electronic components. Theme of this night will be demystification: we all own technological devices with shiny outsides, but we don't know what's on the inside and why it works as it does. Opening this black box is an important goal of the Fablab. We research how things work from a maker mentality that is both critical and curious.
During this night, we are going to solder a small PCB! Prior knowledge is not necessary, and you don't have to bring anything.
Programme
19.00- walk-in
19.30- tour of Fablab
20.00- explanation soldering
20.15- soldering
21.30- drinks and presentation 
What's a Fablab?
A Fablab is a platform for education and innovation: a place to play, create, learn, guide and discover. Waag's Fablab is part of a worldwide community of students, teachers, technologists, researchers and makers in other labs. Because all Fablabs share their tools and processes communally, we are all building on a worldwide distributed lab for research and explorations. 
The Fablab is not only a place for hackers and nerds who want to play with machines. It is a space where designers and artists collaborate towards new visions on open design and production technology. By granting access to 3D printers, lasercutters and other machinery that used to only be available for big manufacturers, consumers are enabled to make something by- and for themselves. For the Fablab, empowering a maker mindset is crucial. We do this, for example, through our yearly Fab Academy, a distributed programme of 20 weeks focused on digital fabrication and electronics.
Waag Open
Waag Open is the monthly public programme focused on today's themes. We organise various workshops and present collaborations between scientists, designers and artists. Once a month, Waag opens her doors for programmes that can be attended by anyone and everyone.