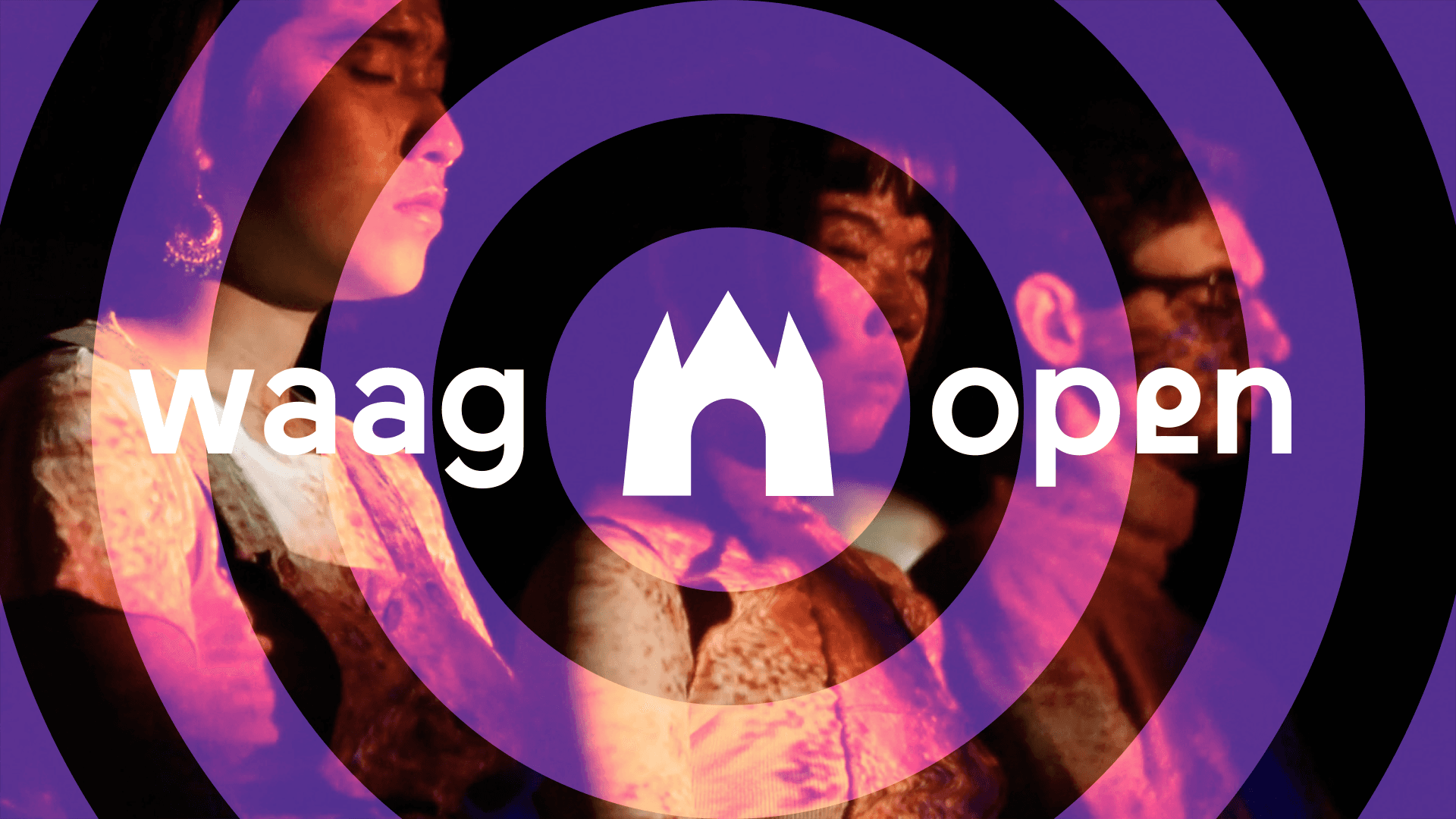 2023-07-06T19:30:03+02:00
2023-07-06T22:00:00+02:00
Waag Open: your attention please
We live in a time wherein reality is increasingly dominated by images, screens and projections – a reality that is more and more mediated. What does it mean when those images are even projected onto our eyelids and what does it mean when those images are even made for other animal species? 
This summer edition of Waag Open presents the work of artists Armand Lesecq and Ange Neveu. In 2022 they won the annual Waag Art & Technology incentive prize for the most promising Bachelor's and Master's students of the Royal Academy of Art in The Hague. 
During this performance evening we can reflect on our media consumption, how the attention economy holds us in its grip and we can ask ourselves playfully through Shakespeare's famous quote "To look or not to look, that is the question". 
Armand Lesecq: Phosphene 
Lesecq presents his audiovisual work Phosphene (2022). In a world where we are exposed to screens and visual content every day, Phosphene does the opposite. It is a 30-minute film that you experience with closed eyes and with spatial sound. Phosphene uses a projection on the audience's eyelids, a multi-channel sound setup and a motorized hyper-directive loudspeaker. 
Inspired by dreams, neuroscience and hypnosis, Lesecq wants to explore different types of inner spaces. It is an attempt to reach those areas that we tend to forget or deny, between the surface of the senses and our interpretation of reality, in the depths of imagination, illusions and doubts. 

Ange Neveu: May Your Eyes Never Look Away – May Your Genitals Always Be Lubricated 
With May Your Eyes Never Look Away – May Your Genitals Always Be Lubricated, Neveu examines the media and the economics of desire through captive giant pandas. Neveu also makes connections with queerness, reproductive technologies and eco-surveillance. The work follows the early moments of the stardom of the giant panda named Lin Ping through a multi-projection of found footage and stories that hover between reality and fiction. 
Neveu's artistic research follows the practice in zoos where mating behavior and reproduction of captive pandas is stimulated through the display of pornographic video material. As an example of the ever-increasing instrumentalisation and industrialisation of animal life for human benefit, we can ask what purpose does it serve: That of the entertainment industry or that of panda diplomacy?
Ange Neveu is an artistic researcher and writer based in Rotterdam. They are interested in the intersection of sex, eco-surveillance and technologies of (re)production, particularly in non-human and queer bodies. They often present their findings through video installations, performance-lectures and publications. 
Programme
19:30-19:35 hrs: introduction by Zoénie Liwen Deng
19:35-20:05 hrs: performance Phosphene
20:05-20:15 hrs: short break
20:15-20:45 hrs: performance May Your Eyes Never Look Away – May Your Genitals Always Be Lubricated
20:45-21:05 hrs: discussion + Q&A moderated by Zoénie Liwen Deng
21:05-22:00 hrs: drinks
Waag Open
Waag Open is a monthly public programme focused on today's themes. We organise various workshops and present collaborations between scientists, designers and artists. Once a month, Waag opens her doors for programmes that can be attended by anyone and everyone.