7scenes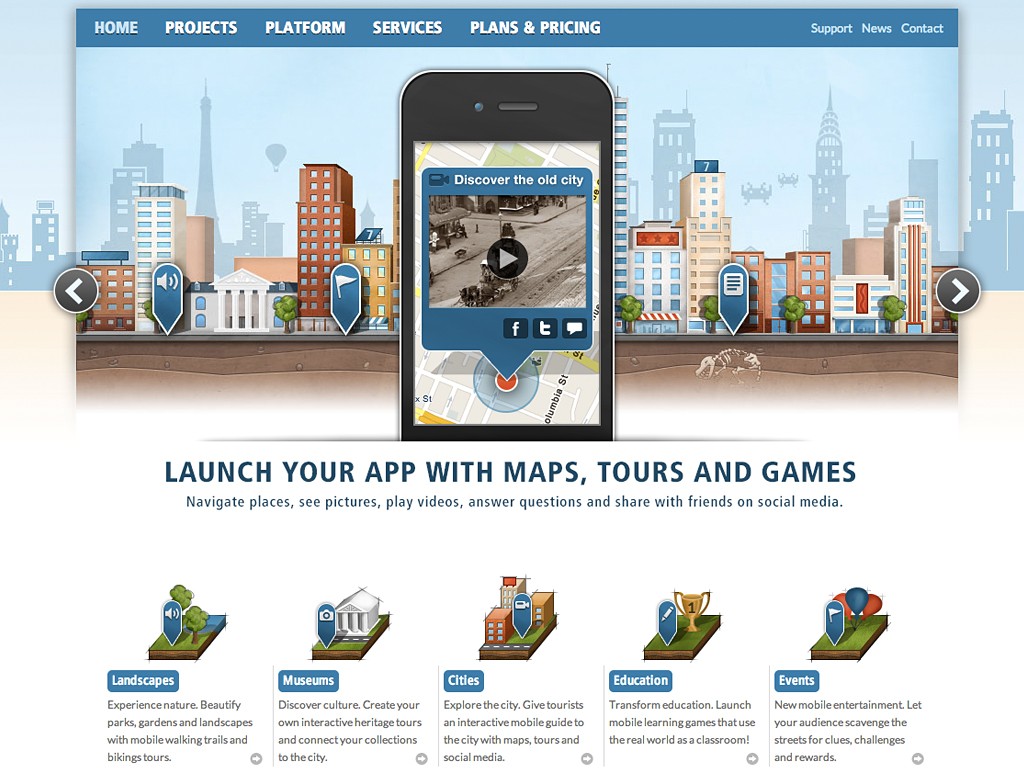 7scenes was a mobile storytelling platform that provided organisations with tools to develop location-based tours and games for smartphones – in a personal channel.
7scenes worked with subscriptions that allowed to manage and publish 'Scenes'. The core 7scenes technology could easily be customised to provide branded apps and web tools. 7scenes had the following feature packages:
Tours. Three different formats - discovery, guided tour and mystery search - to create interactive GPS tours.
Indoor. An indoor experience in which players navigated on a custom floor plan of a building and unlocked places by scanning QR codes.
Games. A true mobile multi-player experience based on role-playing, collecting & trading, solving challenges or hunting treasures.
7scenes was originally developed within a locative media programme of Waag. In 2017 Authentic acquired 7scenes. The majority of 7scenes clients were migrated to Authentic's mobile story telling platform called My Tours. In October 2019 the support for the 7scenes platform came to an end.