Maker festival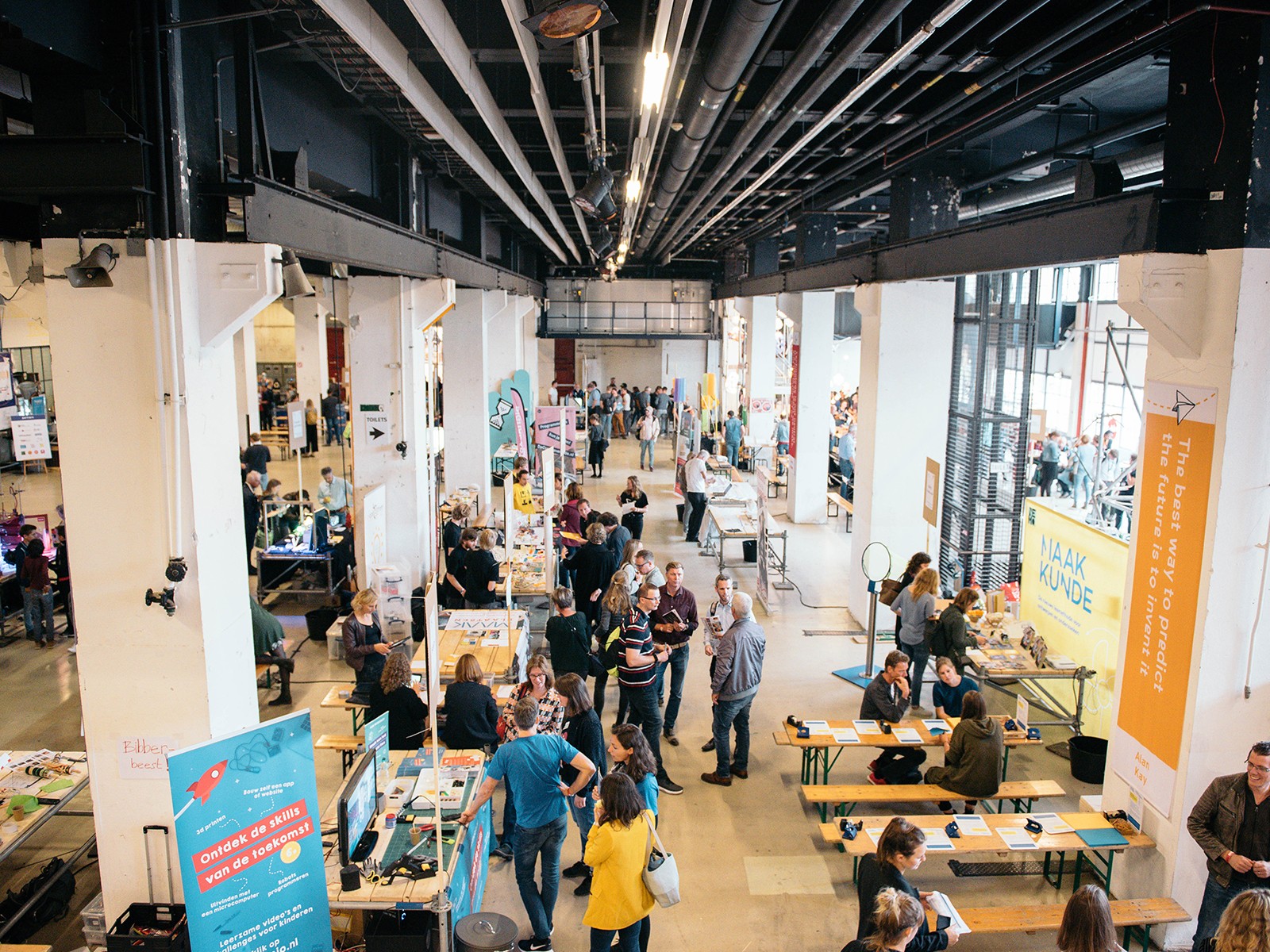 MakerEducation.nl and Maker Faire Eindhoven presented the best that the maker industry and maker education have to offer. From do-it-yourself inventions to new technologies, from junior tinkerer to professional maker. Everyone who wants to learn by making was welcome.
The festival presented the Dutch edition of the Fablearn education conference. We invited teachers, librarians, school board management, makers and scientists to join us. Key spokespeople from the educational and science field will teach, present and discuss the best practices of digital fabrication, the maker movement and new teaching tools.
Maker Faire Eindhoven is a family-friendly festival that has been visited by over 10.000 people in the past five years. During this festival the focus is on inventing, creativity and ingenuity. It's a true celebration of the maker movement.
MakerEducation.nl is a cooperation between partners from education, businesses, libraries, the maker movement, media and festival organisations. Waag brought the Fablearn conference to The Netherlands organised the maker festival together with Maker Faire Eindhoven and other parties.
Made possible by the Ministry of Education, Culture and Science.