Mij niet gezien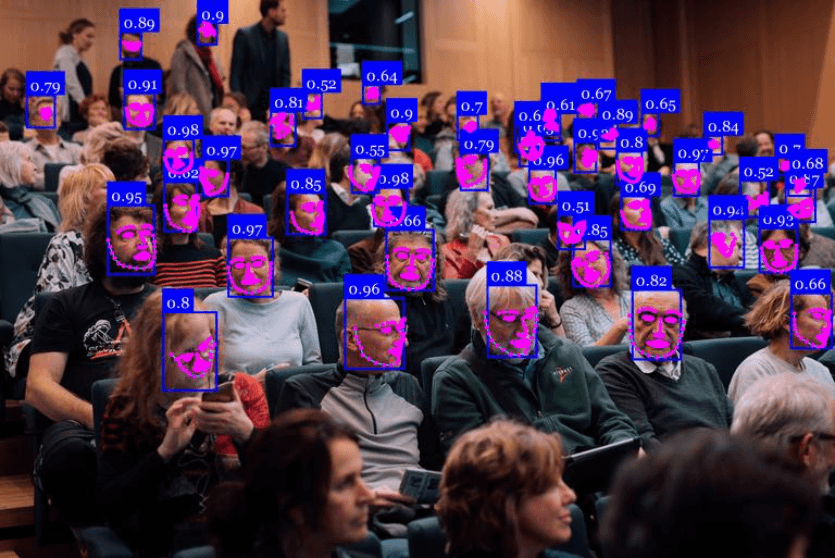 Pictures in which you could be recognized, are your personal data. Waag takes pictures at events in order to report to the public and to our funders. According to GDPR, people have to give their consent before one is allowed to collect and process their personal data. How do we solve this problem in the light of our public programme? Do we ask everyone who attends our events for informed consent? Do we mask the pictures we have taken after the event?
Based on these questions, Waag organised a debate night titled 'Mij niet gezien' in February of 2020. With Waag staff members and the public, we discussed if we should ask for informed consent with participants in our events. Read more about it in the blog by privacy officer Stefano Bocconi. We did not find a workable solution, which is why, relating to the broader discussion about privacy within Waag, we decided to experiment with giving agency to participants in our events.
Experiment: Mij niet gezien
Until summer, we will be experimenting with various methods to comply with GDPR and to maybe even take a step further than the law does. These methods will be tested during ten or more events organised by Waag, varying from asking for informed consent to appealing to our right to report.
We will report our findings via this Mij niet gezien blog. With every method to warrant privacy of the participants in our events, we will focus on these aspects:
Do we comply with GDPR?
Do the pictures still serve their purpose?
Is this method workable for the public?
Is it workable for the organisation?
Is it workable for the photographer?
If you have a good idea for a creative way to warrant privacy of attendants of public events, while still enabling ourselves to take pictures, please contact Anne Schepers through gro.gaaw@enna.