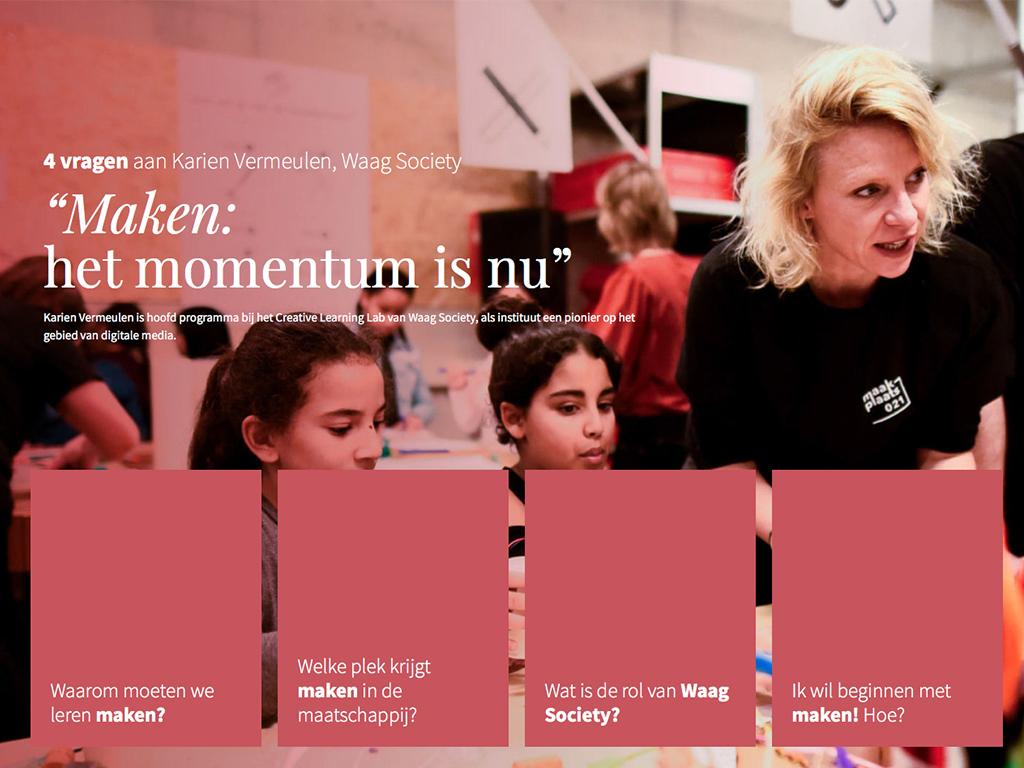 'Making: the moment is now'
The recently published fifth edition of the digital magazine 'Mediawijs in het onderwijs' (Media literacy in education) covers the topic of maker education in The Netherlands. In this publication, the recent video 'The ABC of making' is features and the campaign #watmaakjij (what are you making). It also includes a series of interviews, with (among others) Arjan van der Meij, Jantien Borsboom and, of our Creative Learning Lab, Karien Vermeulen.
This very nice interactive publication, which is in Dutch, can be viewed online for free here. Even though it is in Dutch, it may also be worthwhile for English readers to have a look at. 'Mediawijs in het onderwijs' is a production by Cubiss. Cubiss advises and supports organisations in the field of reading, learning and informing.