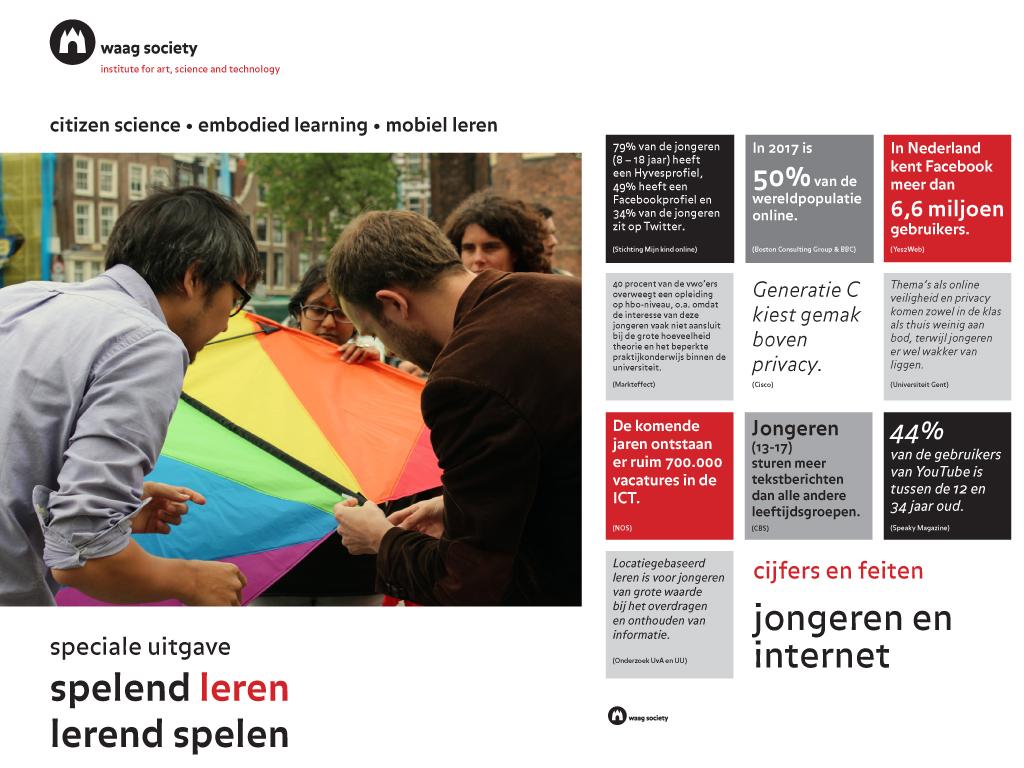 New Dutch publication on playful learning
The Creative Learning Lab of Waag has published a special publication in Dutch on playful learning. In this new magazine the lab bring the latest projects and research areas to the attention, being citizen science, embodied learning and mobile learning.
In this issue an interview with Keimpe de Heer (direvtor of CL Lab), and lead articles on mobile learning and citizen science, with a very practical DIY Kitemapping item and the design process of StoryBOX, an application that helps children with language learning in a playful way. 
Also experts like Scot Osterweil (Education Arcade, MIT) about games in education and John Moravec (co-initiator 'Invisible Learning' project) give their views on current developments in education. 
You can download a free copy here (pdf)
This publication is only available in Dutch.