Waag magazine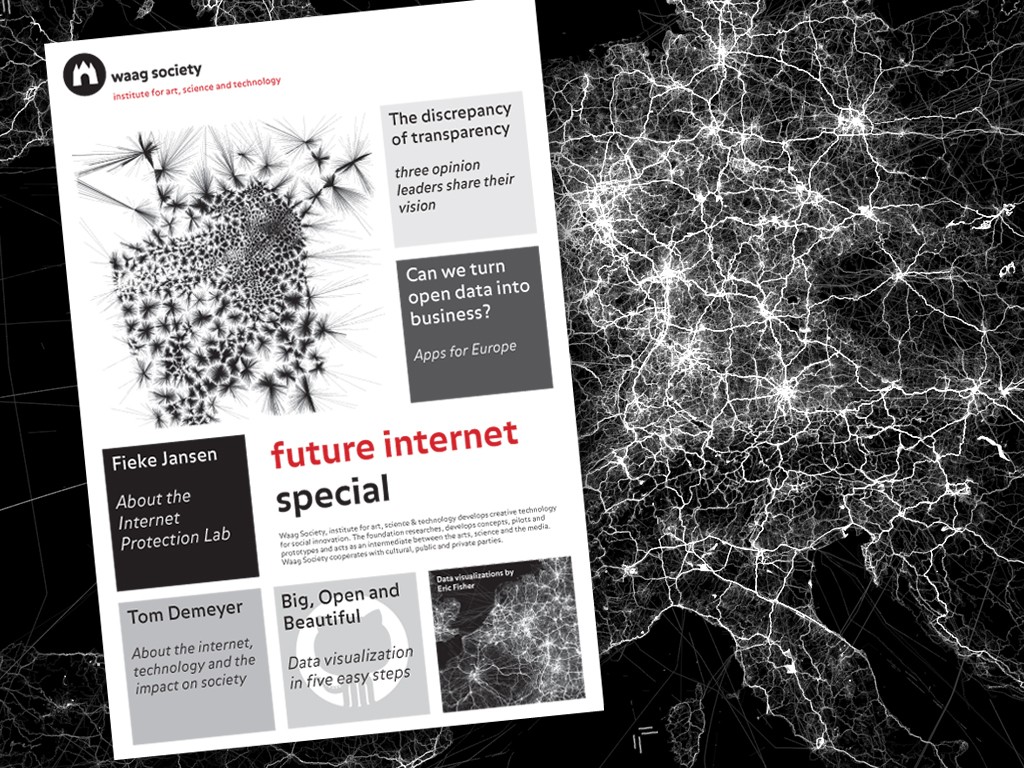 Waag magazine was published as a quarterly between 2005 and 2013. In this period, 21 issues were made, with articles written by both Waag staff members as well as journalists and guest authors.
The magazine was published under a Creative Commons license and every issue carried articles on the wide variety of projects and activities of the organisation. Part of its content was in English (some articles were translated in full, others summarized).
Waag magazine was distributed in The Netherlands to relations and other subscribers.
In 2011, the magazine has been succeeded by some thematic publications, the first one about healthcare, edited by the Creative Care Lab (in English). Following were issues on bio art (English), creative learning (in Dutch) and the the future internet (English).