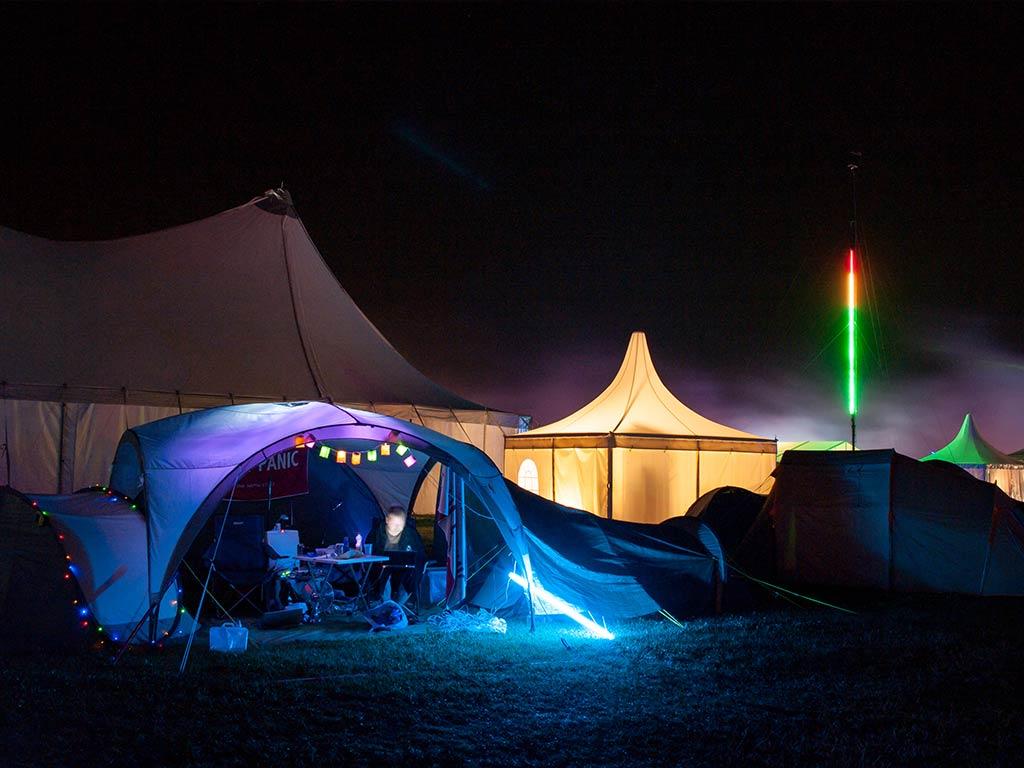 TSJA2017: welcome to Technopolitics Village
It is held every four years, each time under a different name: a unique Dutch hacker camp. This year's edition is called SHA (Still Hacking Anyway) and is taking place in Flevoland (Zeewolde). With'TSJA2017: Technopolitics Village', Waag participates in the programme.
The technopolitics village Tsja... is a meeting place for people and organizations interested in the political dimensions of technology within SHA2017. We're doing talks, workshops and meetings in an open structure. You're invited to contribute! 
Technology is not an external force breaking in on our evolutionary process, rather it is inherent to human existence and takes shape through our collective actions and decisions. That's why we are hosting a series of talks, discussions and workshops about the future we want to build in light of fast-evolving technology.
The center of Tsja… is a big communal tent. Here we provide a meeting place and we'll host a daily program. The program has an open structure and is collaborative. Individuals and organizations can each take a slot in the program and host their talk/discussion/workshop/…/ under the umbrella-theme of the political dimension of technology.
SHA takes place from 4-8 August at Scoutinglandgoed in Zeewolde. SHA2017 is the next edition of a long series of hackercamps in The Netherlands, such as GHP, HEU, HIP, HAL, WTH, HAR and OHM.