Fabschoolino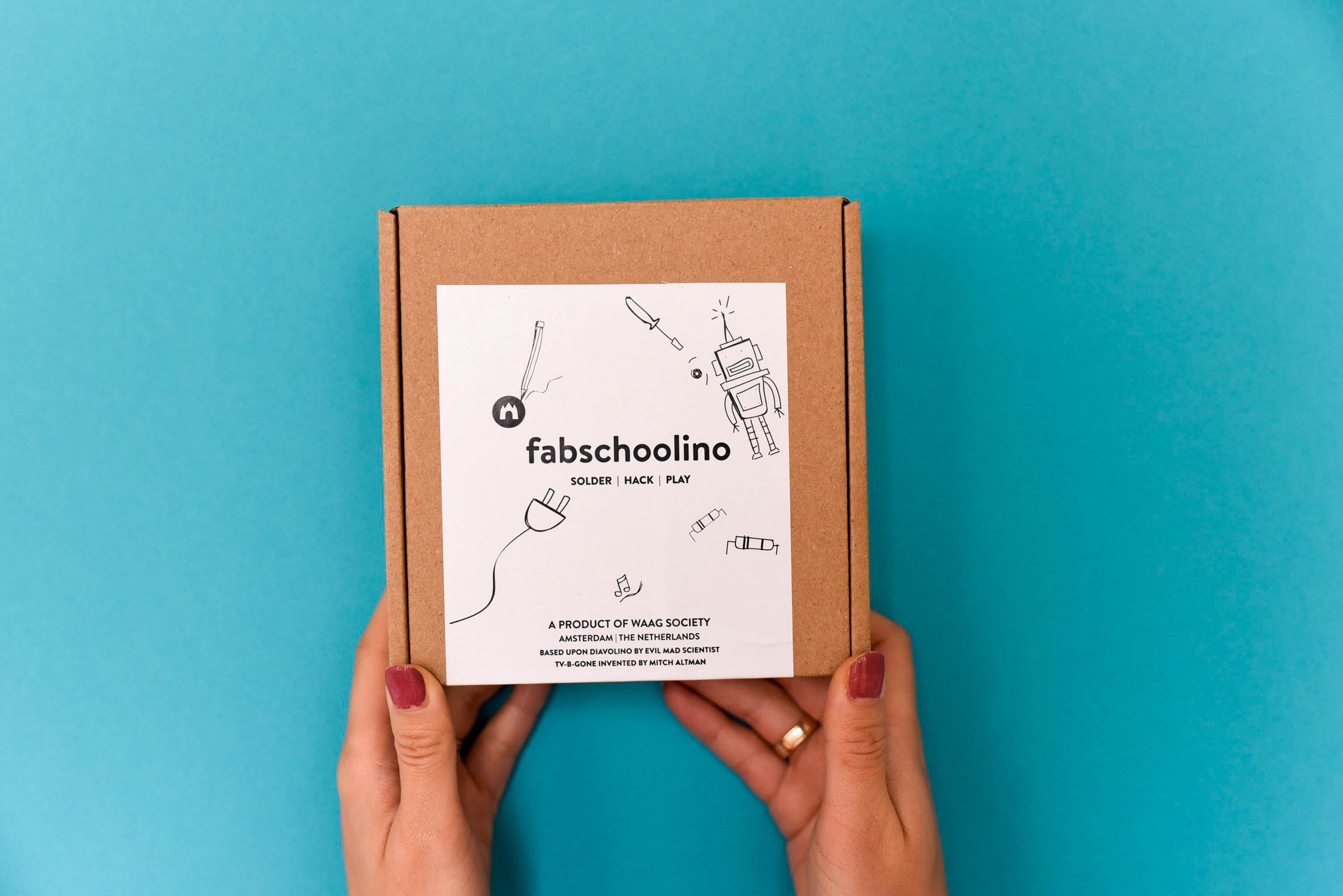 Waag developed the Fabschoolino in 2017, a mini-computer you could solder together and program yourself, specifically aimed at young creators. The Fabschoolino was an affordable do-it-yourself package available for schools, makers, maker spaces, and handy parents.
Since 2019, Fabschoolino is sold out completely.
The Fabschoolino was an Arduino-based microcontroller. In this DIY kit, you would find everything needed to get started with your own creative electronics project. With different sets of instructions to guide you step-by-step in building and programming processes. Test the waters with our TV-B-Gone instructions, and program the Fabschoolino to turn off any TV with a click of a button. Or design a door alarm so no one can walk into your room unannounced.
Kids today grow up in a society where being both technologically savvy and creative is increasingly important. But many standard school curriculums haven't caught up yet. With our FabSchool curriculum, Waag explores how children can be taught differently. Based on the experience we gained teaching through our Fabschool program, Waag decided to developed the Fabschoolino. With the production of our DIY mini-computer, Waag gave an extra boost to the Maker Education movement in the Netherlands.
The Fabschoolino was developed at Fablab Amsterdam by the creators Henk Buursen, Emma Pareschi, Cecilia Raspanti, Anne Vlaanderen, Marc Kunst, Robin van Westen, and the FabSchool students. The Fabschoolino was inspired by the Diavolino from Evil Mad Scientist.