Smart Kids Lab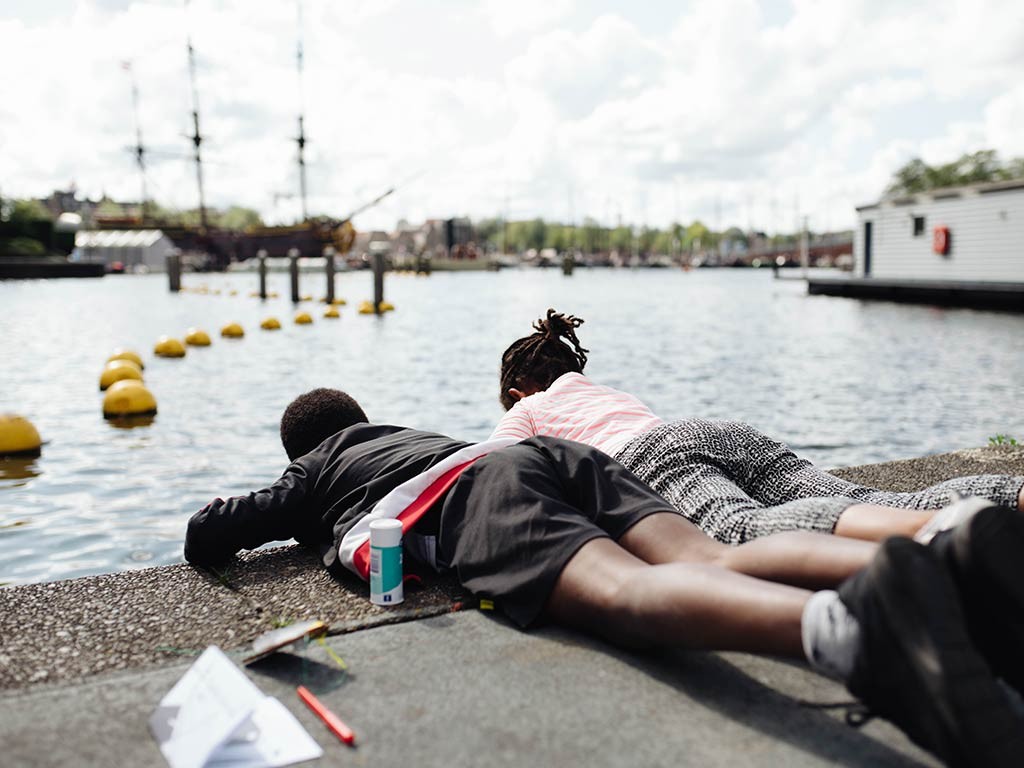 The Smart Kids Lab enables children to map their environment in a playful way, by using modern technology and instruments. With the aid of small scale tests and selfmade sensors they can hands-on monitor their direct surroundings at home, or at school.
Part of this project was an installation at the Dutch Cinekid Festival of 2016. Here, children used the installation to do their own measurements and compare results. Accompanying the installation, an online platform facilitated performing tests at home or at school, with downloadable materials.
Smart Kids Lab formed part of the European Making Sense programme, that aimed to explore how open-source software, open source hardware, digital maker practices and open design can be effectively used by local communities to appropriate their own technological sensing tools, make sense of their environments and address pressing environmental problems in air, water, soil and sound pollution. 
This project was supported by the Foundation SEC (Education and Culture) in The Netherlands and the installation at the medialab of Cinekid 2016 was also made possible by the Cinekid Festival. 
We have provided English translations of all measurement tools from the Dutch kit. You can download them under 'Publications' below (pdf).
This project has received funding from the European Union's Horizon 2020 research and innovation programme under grant agreement no. 688620.