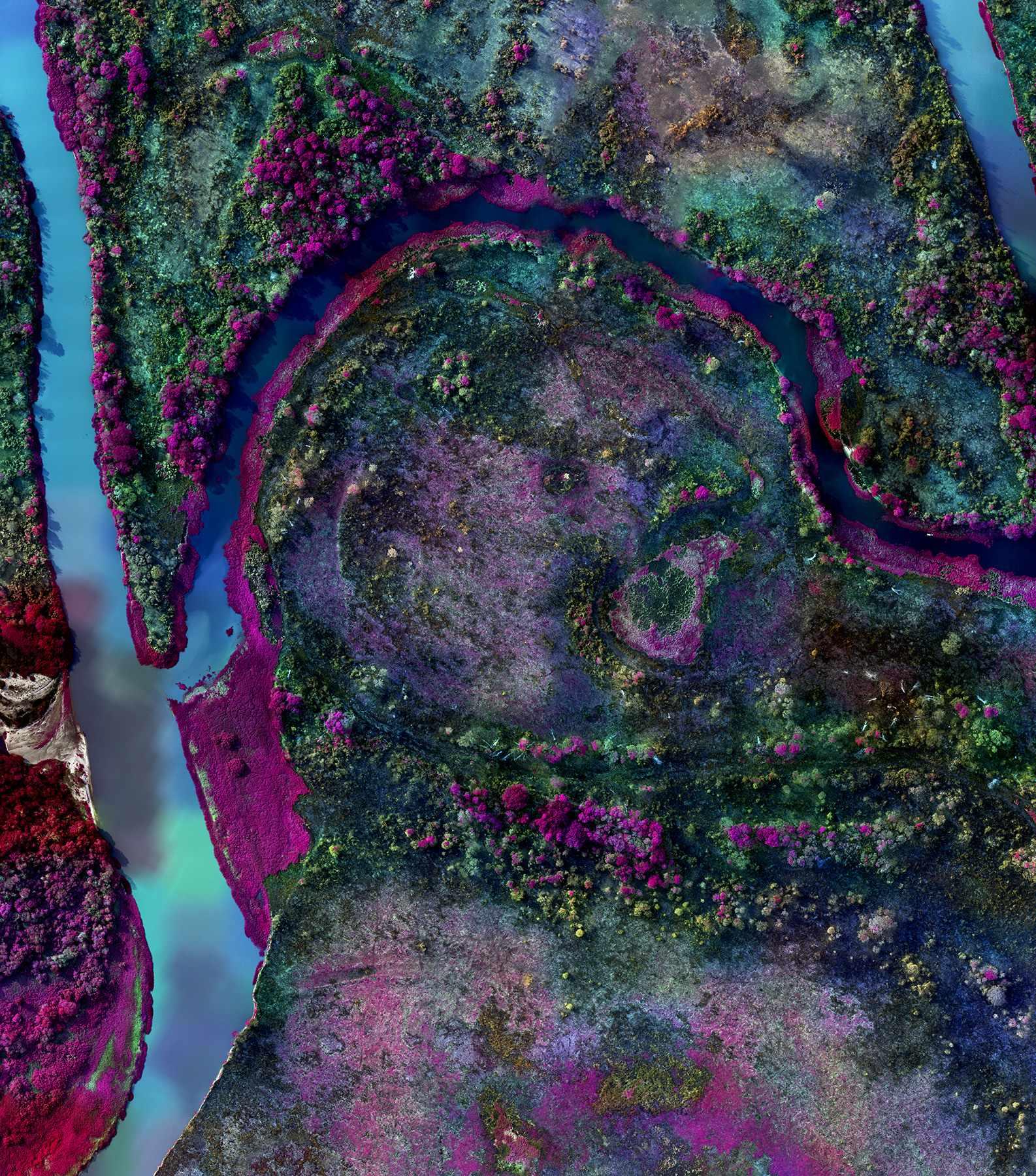 Waag Futurelab at Ars Electronica Festival 2023
Ars Electronica Festival in Linz (Austria) is a time-honoured festival that scrutinises potential futures and focusses on the nexus of art, technology and society. Waag Futurelab is involved in the festival with the projects More-than-Planet, Digital Deal and S+T+ARTS Prize.
The theme of the festival this year is titled 'Who Owns the Truth', in which it looks into different aspects of what constitutes truth, and who owns them. 
More-than-Planet at Ars Electronica: Exhibition, Conference and More-than-Planet Lab
The More-than-Planet programme at the Ars Electronica Festival in Linz will consist of an exhibition with guided expert tours, a day-long conference, and a More-than-Planet Lab for discussion and workshops. 
The Creative Europe project More-than-Planet (2022 – 2025) finds an urgency to re-examine the way people understand and picture the environment on the level of the planet as a conceptual whole.  This is a collaborative effort between partners Ars Electronica (AT),  Waag Futurelab (NL), Photo North (FI), ART2M/Makery (FR), Leonardo/Olats (FR) and Zavod Projekt Atol (SI).
The Exhibition in POST CITY will provide an overview of artworks addressing wider environmental, planetary, and outer-space topics. 
The More-than-Planet Day on 8 September will be dedicated to discussion and talks on topics addressing environmental concerns, planetary imaginaries, and related environing technologies.
More-than-Planet Lab 
The More-than-Planet Lab will provide a working stage to discuss and work on More-than-Planet topics such as space ethics and law, Earth as a space shelter, mapping of comparative planetology, and the environmental impact of space travel. The approach of the More-than-Planet project is practice-based research, which will allow festival visitors to engage in creative and critical making of our planet. Environmental concerns as emerging from arts and practice-based planetary research can help in developing progressive environmental thinking. How should we organise for these next steps?
More-than-Planet's Lab will offer artists, designers, creative thinkers, environmental researchers and experts in space research an opportunity to participate and think together. We invite you to join a diverse programme of workshops led by project partners.  
Planetary Public Stack
One of the underlaying efforts of the More-than-Planet project is to equip European researchers, creatives, artists and designers with understandings and tools with which they can better engage into socio-environmental transitions towards building heterogenous and inclusive understandings and expressions of shared planetary views, concerns, interests and heritage.
At Ars Electronica Festival, Waag Futurelab will premiere the Planetary Public Stack as a work in progress, functioning as a tool for discussion. It is based on the understanding that planetary imaginaries with their socio-environmental impact fundamentally depend on environing technologies and infrastructures. It builds from conceptual foundations of the comparative planetary imaginaries (matterings, concepts, cosmologies) toward required capacities (technologies, tools, data, skills) and the development of concrete new cases of public imaginaries. Alongside a visual map of the Planetary Public Stack there will be a diverse selection of related video screenings with our project partner's trans-disciplinary activities.
S+T+ARTS Prize 2023 exhibition at Ars Electronica Festival
From 6 to 10 September, the artworks of S+T+ARTS Prize 2023 winners: Broken Spectre by Richard Mosse, and Pollinator Pathmaker by Alexandra Daisy Ginsberg will be shown at Ars Electronica Festival, together with those of honorary mentions and nominations. Find out more about the winning projects. 
In the S+T+ARTS Prize exhibition, you will find various art projects in the intersection of art, science, and technology, addressing different matters of concern of society and environment nowadays. For instance, you will find the critical and investigative projects that advocate for AI for good, such as Adam Harvey's VFRAME.
VFRAME is a research-based art project that has developed a scalable computer vision system for large-scale analysis of video archives to detect illegal munitions, and redaction tools to blur faces, in order to document verified and verifiable evidences of war crimes and human rights violation while protecting those who document. Illegal munition detector is built with photography, photogrammetry, 3D-rendering, 3D-printing, and convolutional neural networks.
Another artwork is Superposition's Inside the NYPD's Surveillance Machine, which was presented at PublicSpaces Conference 2023. This project is an interactive data visualisation for Amnesty International revealing the shocking reach of facial recognition technology in the city of New York. The experience allows users to plot a walking route through New York City and discover how much of this route might be exposed to surveillance through facial recognition. It invites people to investigate how mass surveillance technologies and AI system behind violate the right to privacy, and threaten the rights to freedom of assembly, equality and non-discrimination.
Digital Deal
Waag will also participate at Ars Electronica with the Digital Deal project. Tackling polarisation, Waag's focus is 'Imagine robots', a perspective that looks at the possibilities of better labor conditions with AI robots in horticulture. Until now, it has been imagined that AI robots should substitute human labour. We will invite artists to help us imagine an alternative future with AI robots in labouring contexts. Could we imagine a world in which the primary aim of technology is not to improve efficiency but to contribute to other values such as human well-being, safety, fun, and serendipity?
Ars Electronica is working together with Waag Futurelab, Bozar, INOVA+, T6 Ecosystems, French Tech Grande Provence and the Frankfurt Book Fair in organising the prize and events around it. 
There are other exciting projects at the S+T+ARTS exhibition at Ars Electronica Festival. If you are going there, don't miss them!